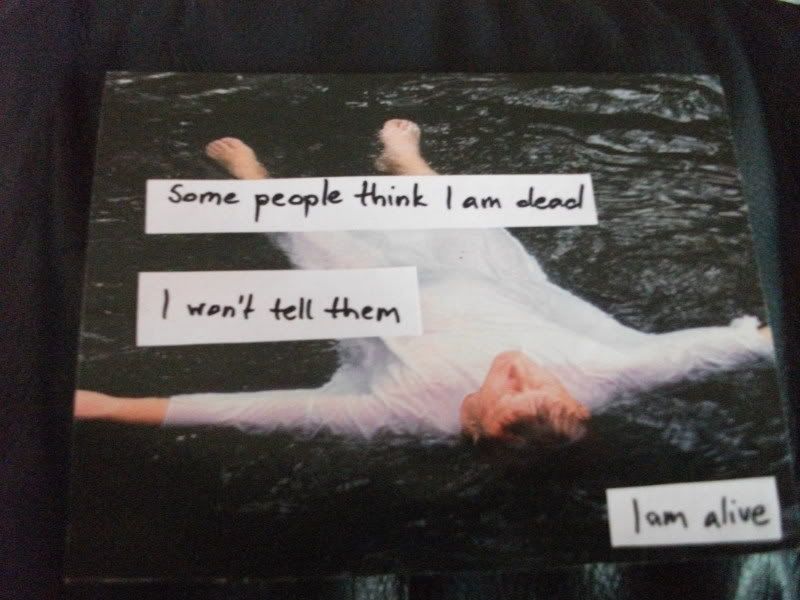 Some people think I am dead. I won't tell them I am alive.
Back says "I used to be suicidal when I was a teenager and I used to avoid most people. That led some of them to believe that I am dead"
I need my prince too damnit!
Back says "But I wonder if I'll ever find him
..."