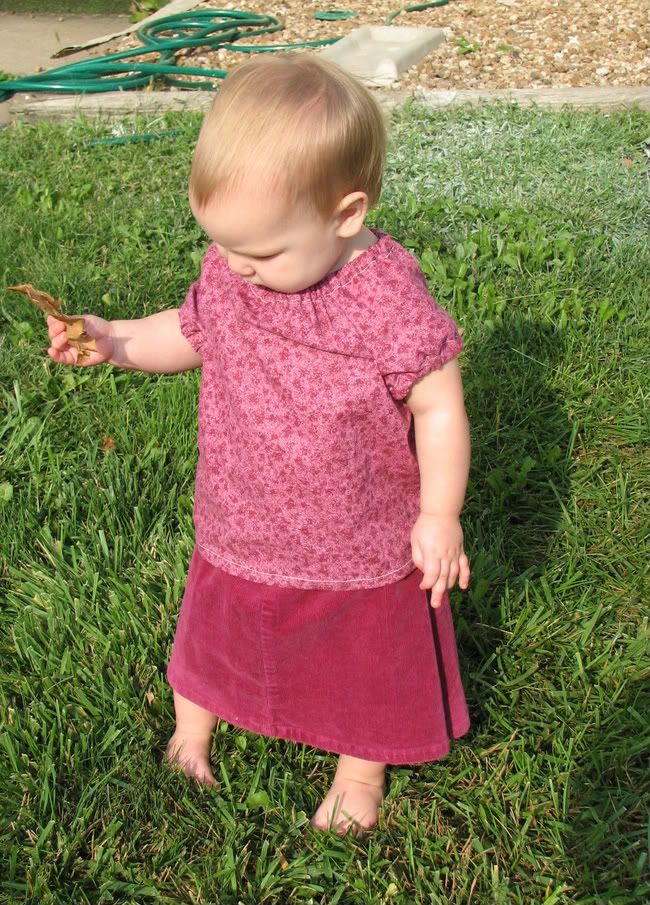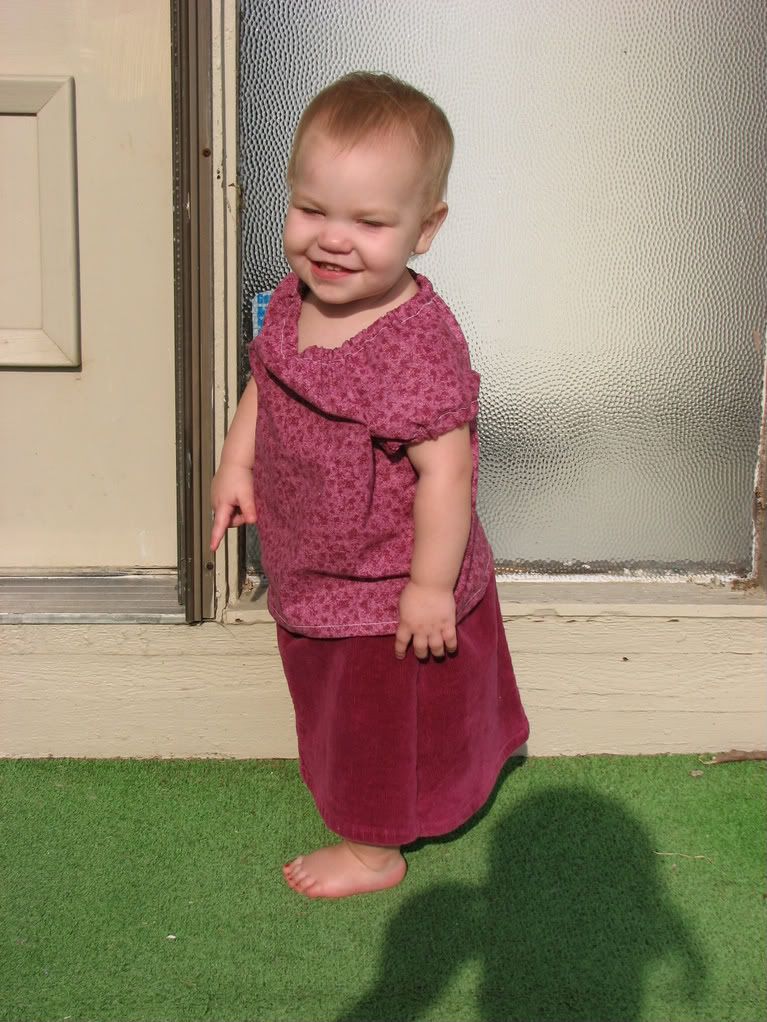 I'm a beginner and this is my first project to post here, so any input would be great
I used Vegbee's Tute for the top. I think I cut the sleeves a little funny which is what's causing the front to "crease" at her chest. Overall I'm pretty happy with how it looks though.
The skirt I am thrilled with. I am a bit embarrassed to say that I had a pair of Jordache corduroy flare pants that were that color purple/Burgundy. Yes, I wore them in High School and I'm 25, they were still in my closet. (even if they're half the size I am now...)
I cut off the bottoms on the pants, ripped the seam out on one side, folded them, and cut it out to an A-line shape. Then I sewed up the side seams, made an elastic waist and viola a skirt was born. It's a little long, there is a lot of room in the waist to make it bigger as she grows, I think this will work for this year and next for her. Poor kid is short.
I am most thrilled because the whole outfit cost me about .75 cents. The shirt is from a remnant and the pants were headed to Goodwill.
Now...if I could just figure out how to make her pants out of what's left of these cords, it would be awesome.
Thanks for looking!
~SM