For the last two weeks I've been performing in a show called "Thumbs". While backstage one of the other actors mentioned that we didn't have a poster for the show. That night I went home and made up a pattern that had the symbol and writing that is on the front of our scripts, and then added everyone's names and the dates.
Three days later I had this: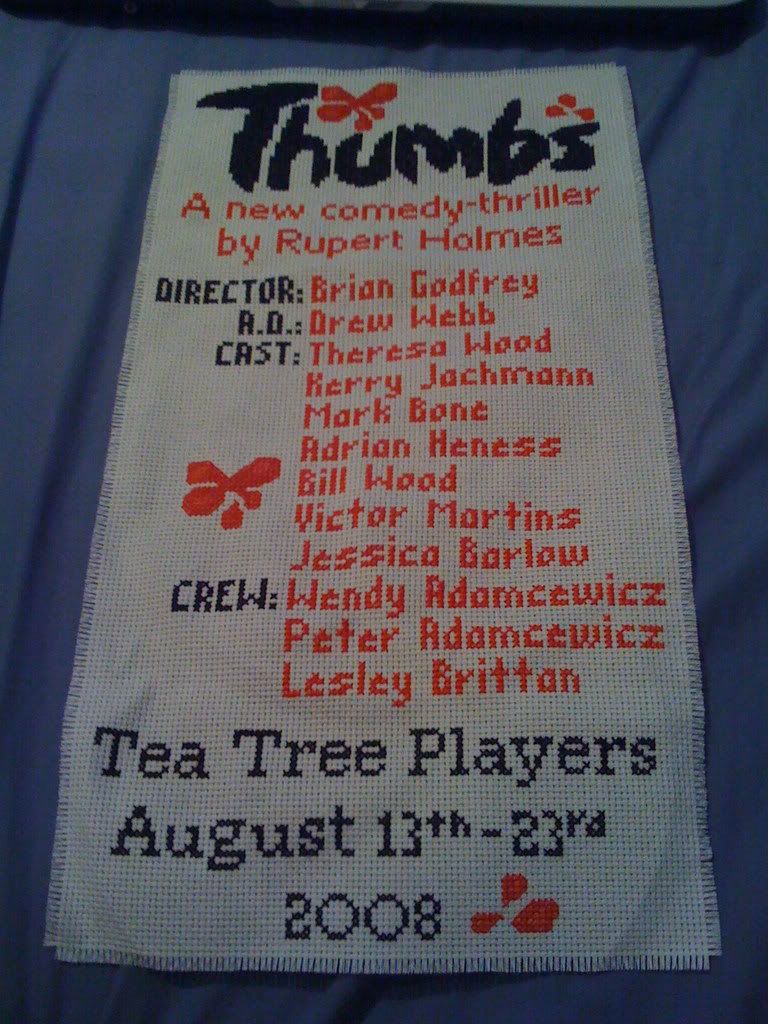 I gave it to the director on the final night, and he loved it!
Oh, and if anyone's interested, the review is here:
Thumbs
Some blood drops turned out really good...others not so much. But over all I'm really pleased with it.