Embrace your inner hippie with this one-of a kind bracelet made entirely of cornhusks!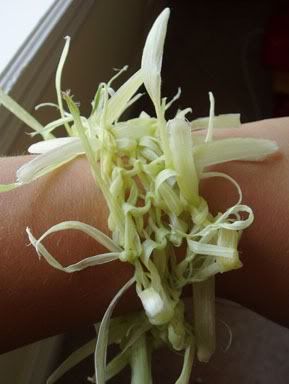 I was in the grocery store, talking with my mum about how i needed to come up with something totally random for this contest. we happened to be buying corn.
Whn we got home, i tore some cornhusks into strips, knotted the strips together, and then started knitting! i think i used size 11 needles.
when dried, it looks like straw, but without the scratchyness!