This year for Halloween I decided I wanted to be a 50's Housewife. I bought a dress that will work, but knew I would need an apron to go over top of it. I was going to follow one of the tutorials here, but when I was looking for material to make the apron out of, I stumbled across a piece in my stash that already had lace around it, so I improvised. The piece had some holes, so I patched them with hearts. I'm still technically a beginner, although I've been sewing for over a year, it's been really off and on. So here goes...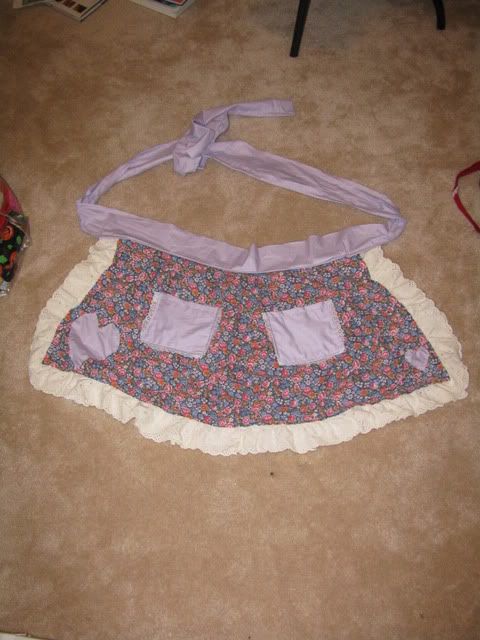 i made the ties long enough so they can tie in a bow behind my back.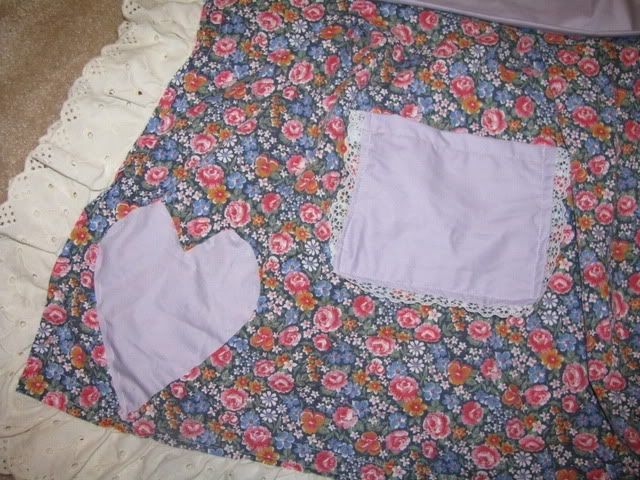 the hearts are handsewn on, and not well... i just wanted to cover holes.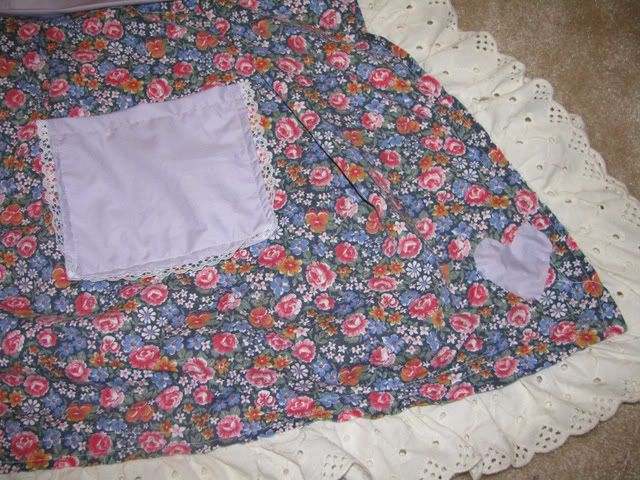 luckily i had lace in my stash to put around the pockets. i thought it felt more homey.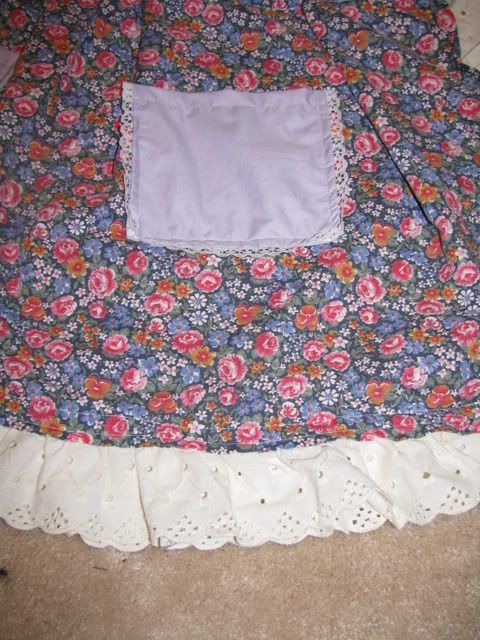 close-up of the fabric.