47 days, but who's counting?
I saw the price of graduation announcements and invites and about had a heart attack, not to mention they were plain and run of the mill.
So what did I do? I made my own! These are completely handmade, including the tassles.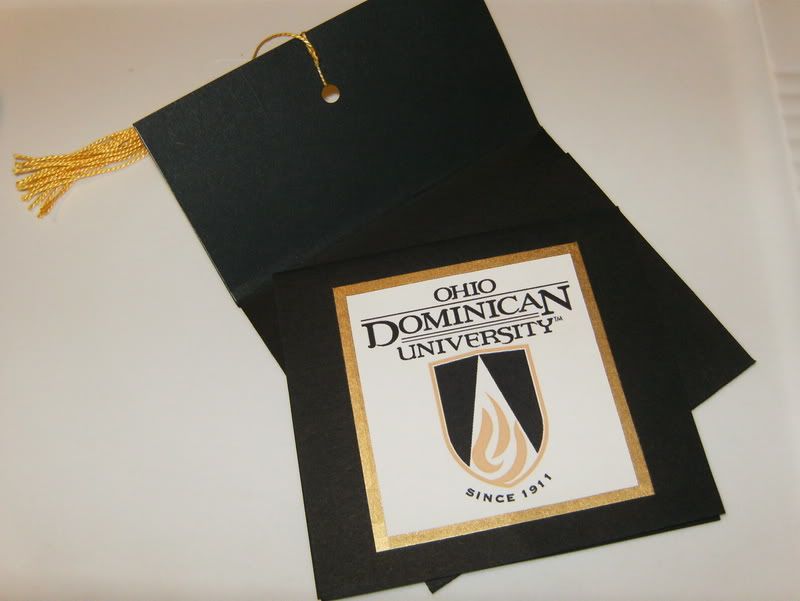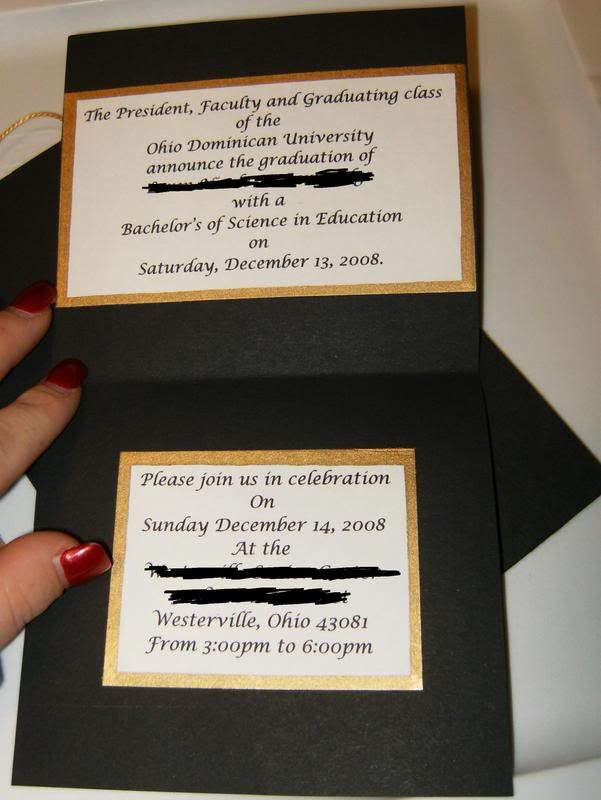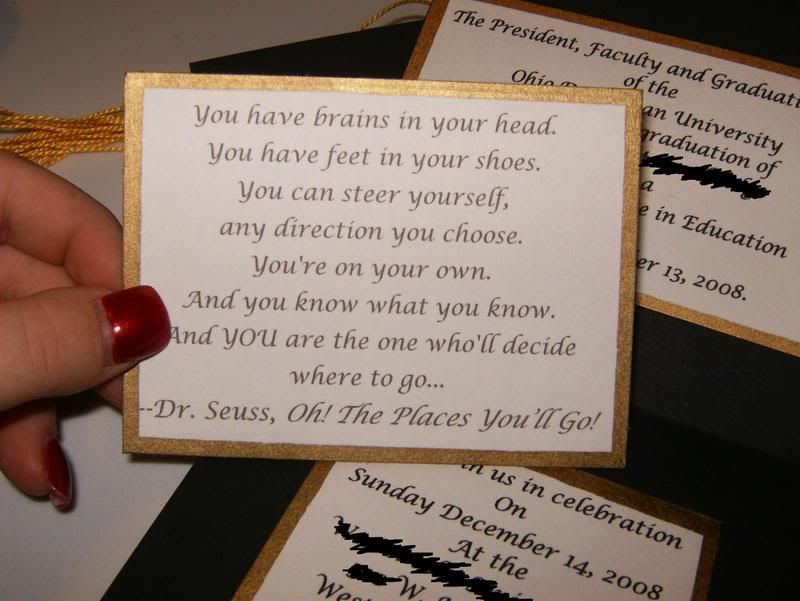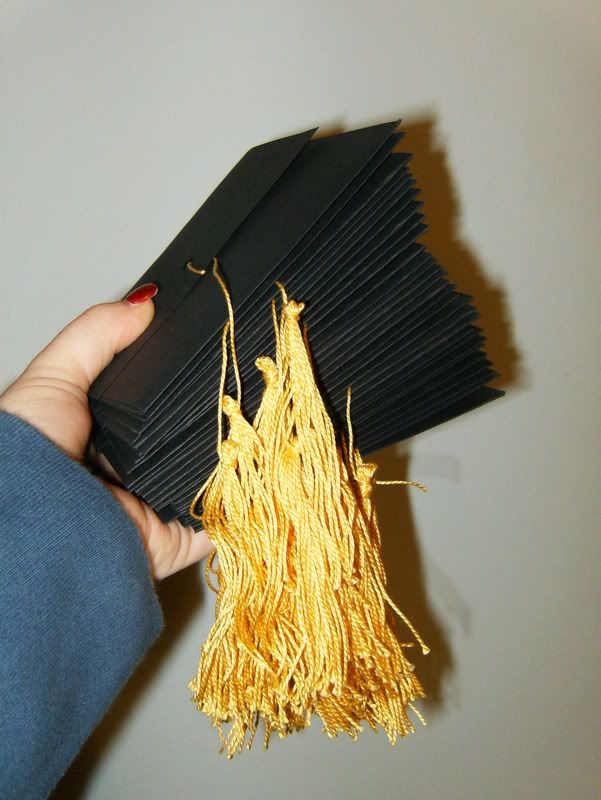 Theres 30 total there, I think I want to make a few more though.