Wow, that's a lot of info in the title there. My name is Whitney, nice to meet you. I've been lurking for a while now, and just registered so I show off my first real recon. Yay! I used Mezzi's tute for inspiration - Thanks!
https://www.craftster.org/forum/index.php?topic=100217.0
I bought
This Dark Knight Joker Shirt From Hot Topic
, with the big image on the front, and HAND SEWED a neat hoody!
I'm pretty sure I can't post images yet, so you can view the pictures through my links: (edit - Pics! yay!)
Front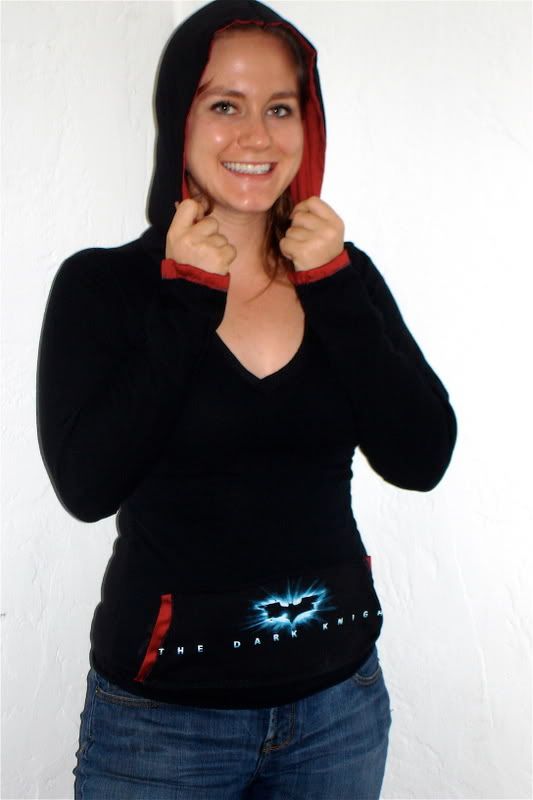 Back with Hood Down
Back with Hood Up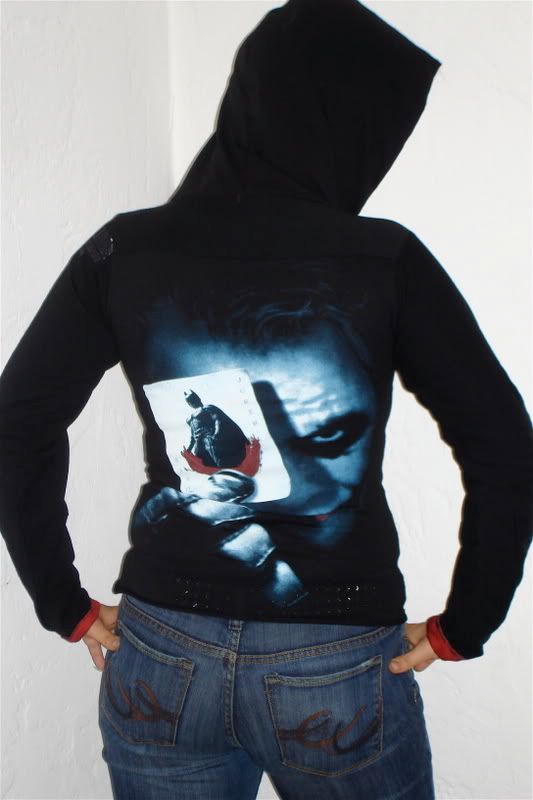 There is a kangaroo pocket with the dark knight logo, and the hood and other red bits are made from a great but old pillow case.
Let me know what you think! Comments LOVED.