So, I like to bake at home a lot, and sometimes I bake at the restaurant that I work at. A guy that I work with asked me if I wanted to make a wedding cake for him, and we decided to do a little cake for the bride and groom and then cupcakes for the guests!
There were 3 different kinds of cupcakes, White cake with chocolate butter cream, Milk Chocolate cake with Almond butter cream, and some vegan carrot cake with orange glaze.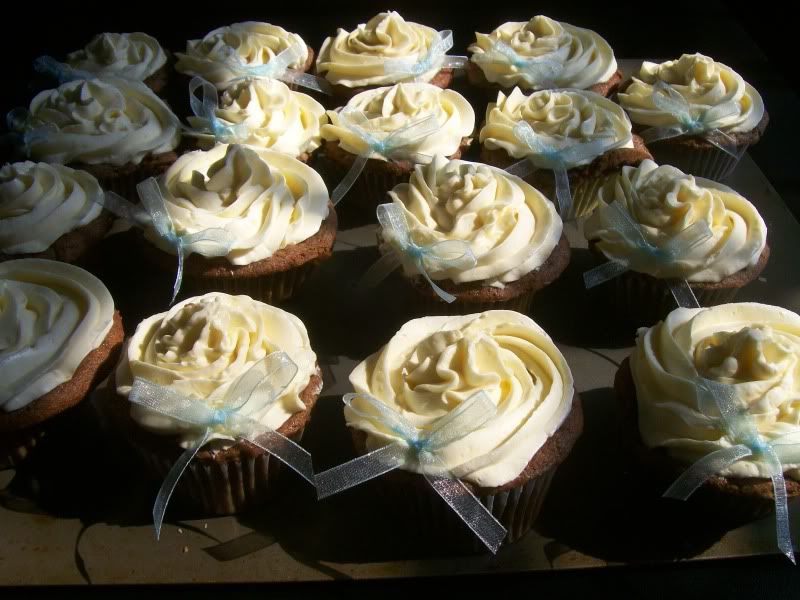 All packed up and ready to go!
THE CAKE! It is white cake with almond buttercream (I used some dissaronno to flavor the buttercream... OMG SOOO GOOD. I drank the left over!)
(Sorry about the mess - things were a little hectic in trying to get things out the door)
I'm pretty dern tootin' proud of it! There are a few things that went wrong, but over all I'm pretty pleased, and I hope the wedding party and the guests are too!