So after seeing the last little guys I made, I had some people begging for me to make more. Don't you love friends who don't craft at all, so they think everything you craft is AMAZING when all you can see are the glaring flaws? I sure do!
I made this one for one of my best friends, Lo, who is flying out to visit me in 5 days!! She was the one who introduced me to Miyazaki movies quite a few years back, so it seemed fitting.
And this one I did for my other best friend Mariko, just because it seemed like something she'd like?
And this one is for me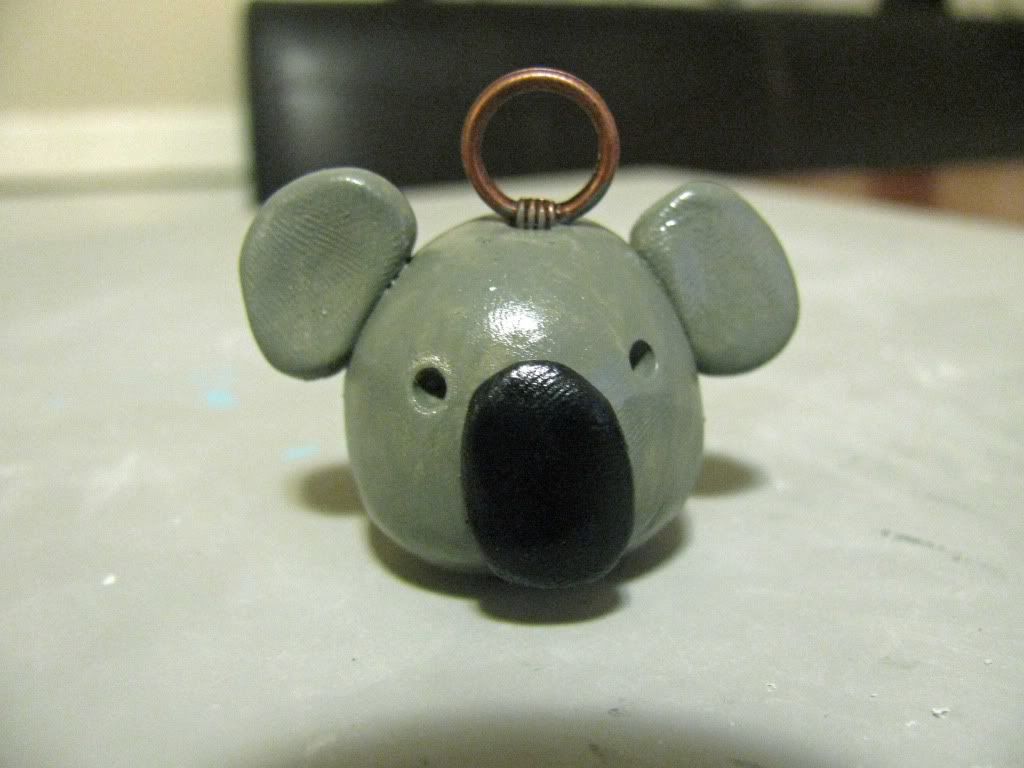 My Goddaughters asked for "good luck charms" to have on their desks for TAKS testing this week, and because I am a huge sucker, I obliged.
Amby, the 9 year old, asked for a "hot pink penguin with a light pink belly and a pink bow and orange beak and feet" (oy)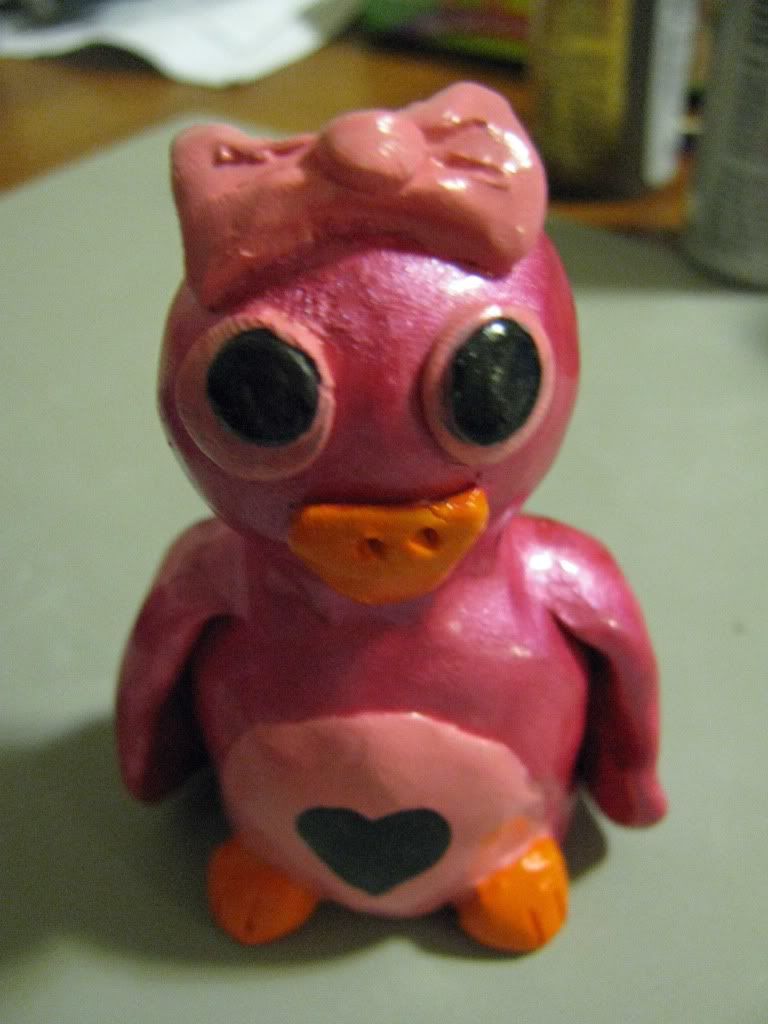 And KJ, the 12 year old, wanted a "cute baby dragon". Which for some reason strongly resembles a cow from the front, so she has dubbed him a "Cragon".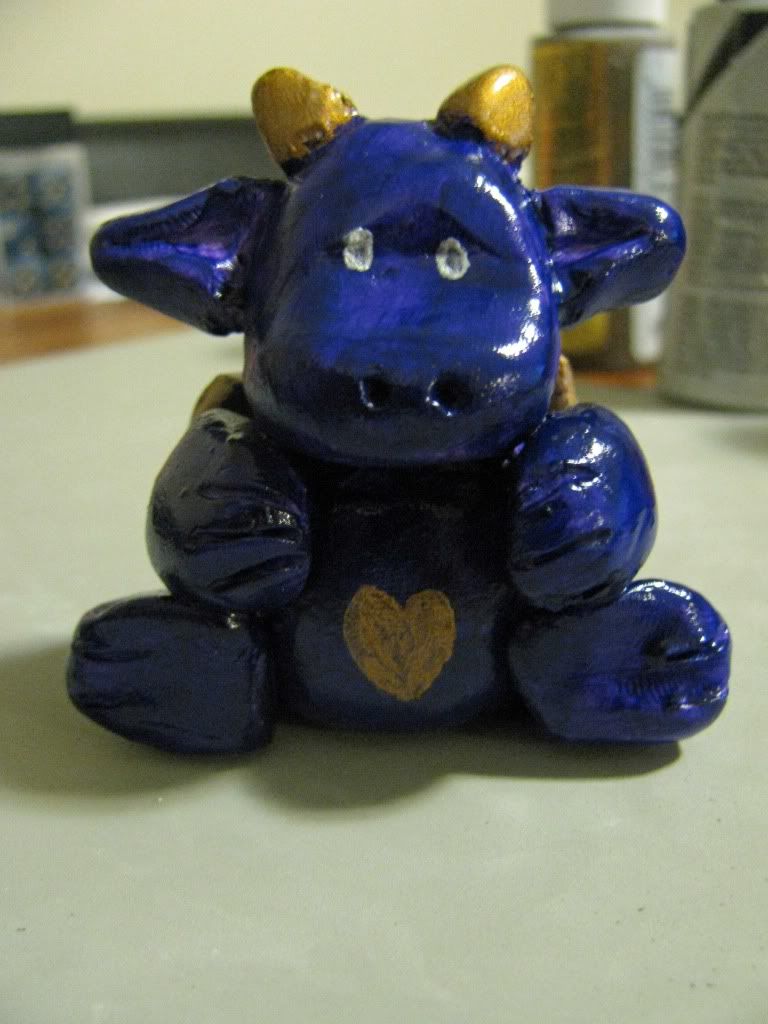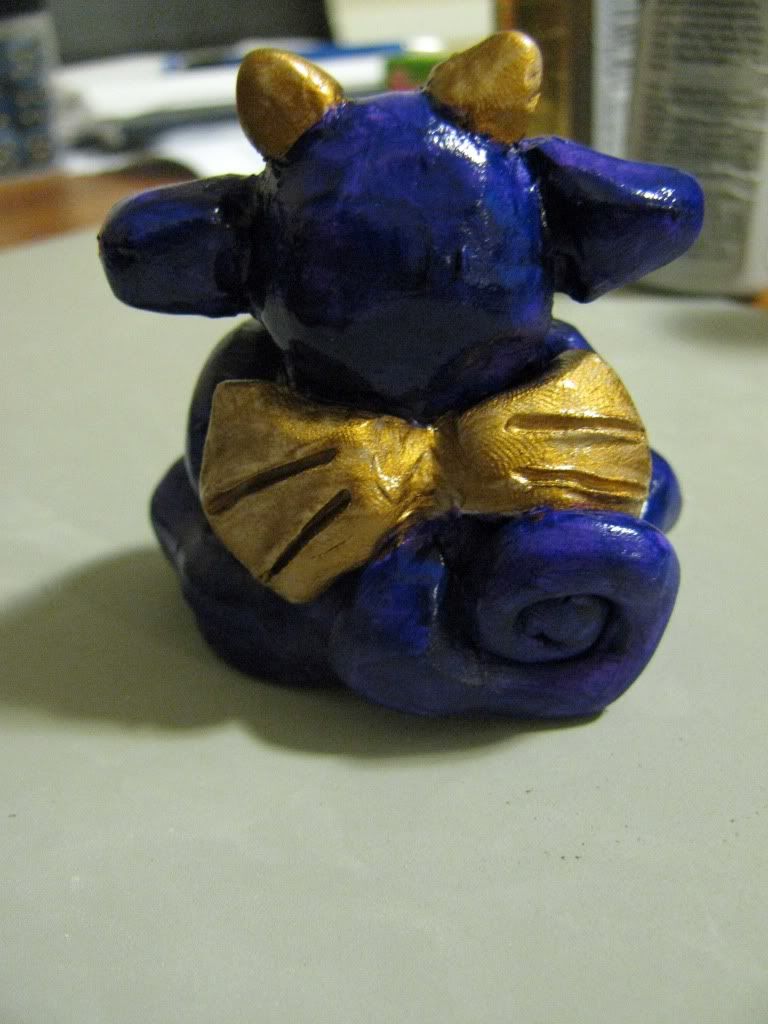 And theeeen my husband came home and requested that I make some form of "ninja animal" for one of his Sgt's that's PCSing to Germany soon. Oookay.
Behold Ninja Bunny: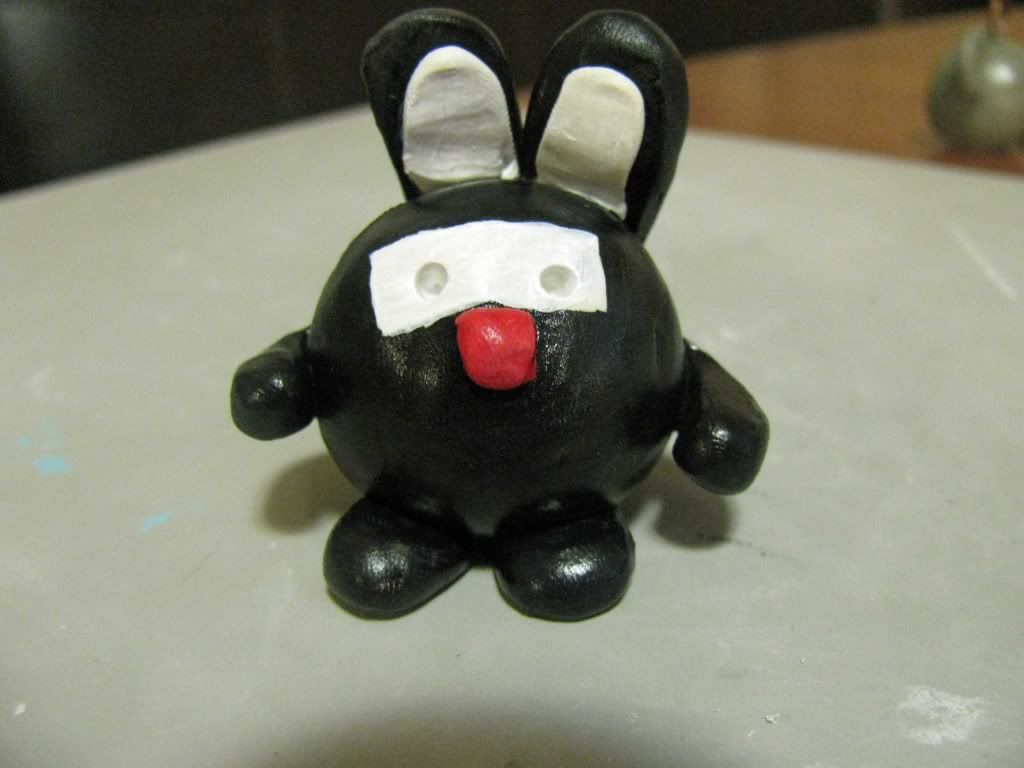 I sprayed all these with an acrylic sealer to give them that nice shine and prevent them from chipping as my first two did whenever you even LOOKED at them funny. Hopefully it wont disintegrate them over time or something :/
Thanks for checking these out!