So I was cleaning out my room the other day, and I came across a pair of white converse with white shoelaces. I thought, "Hm, these are nice enough but they could be craftier..."
And this happened! I ripped out some pictures from the artsy magazine Juxtapoz, and glued them on the shoes, followed up with some decoupage varnish. I colored the shoelaces red because white stood out too much against the shoes.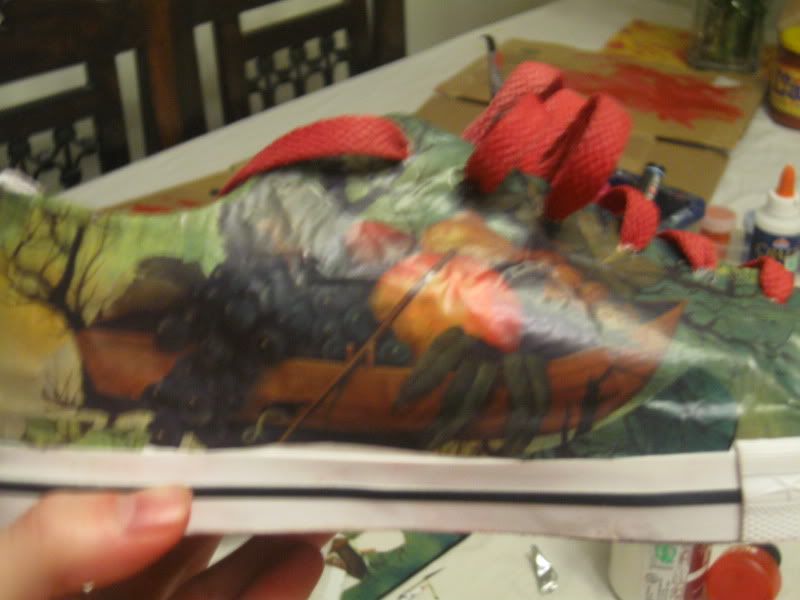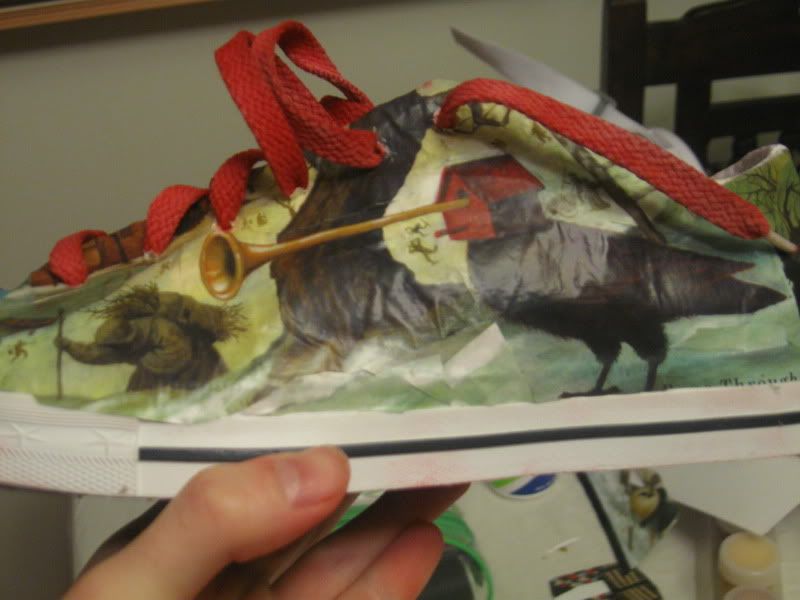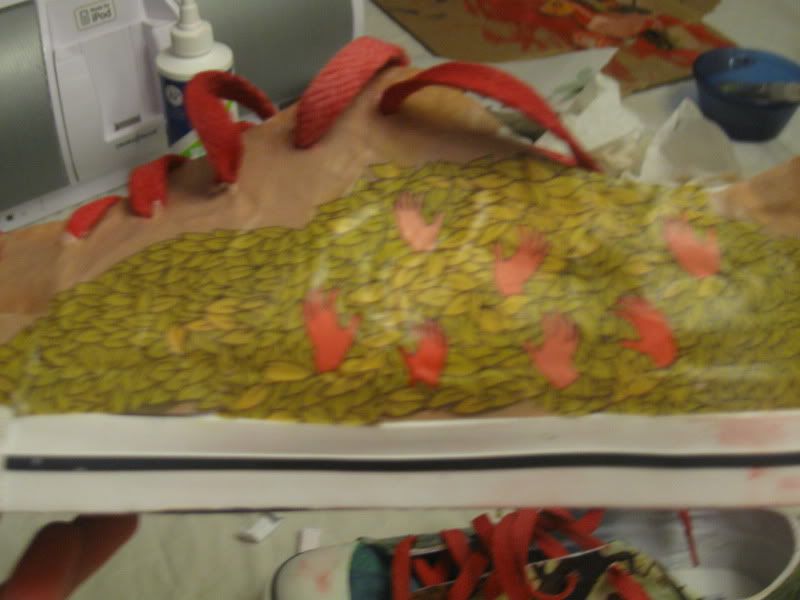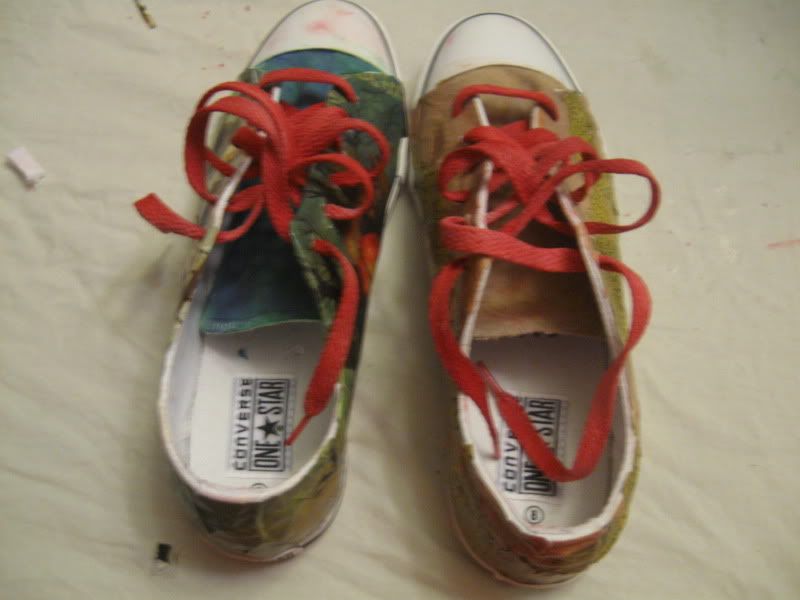 I decided against posting the other side of the second shoe because it was the same as the other picture, minus hands. Also, ack blur. I'm terrible at taking pictures.