Here is my awesome package from sweetyetevil!!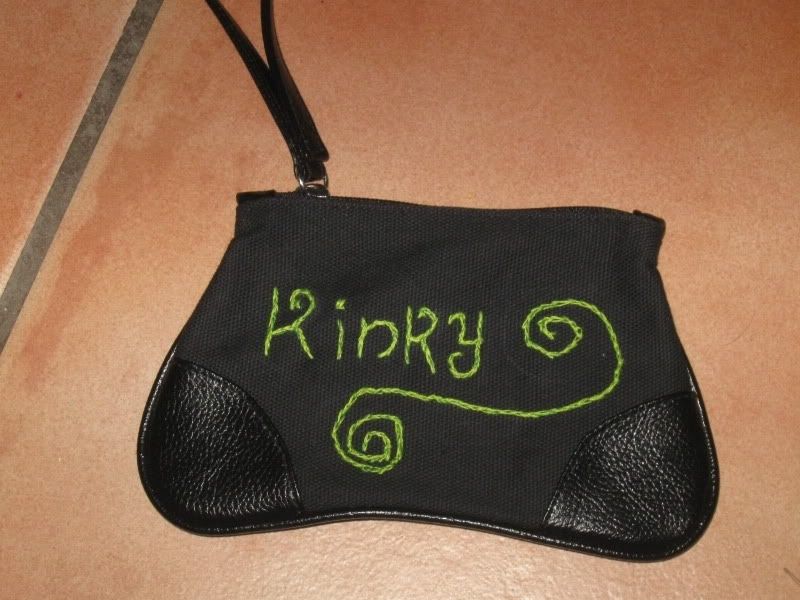 A cute little change bag with my username embroidered on it in green!! (my favorite color)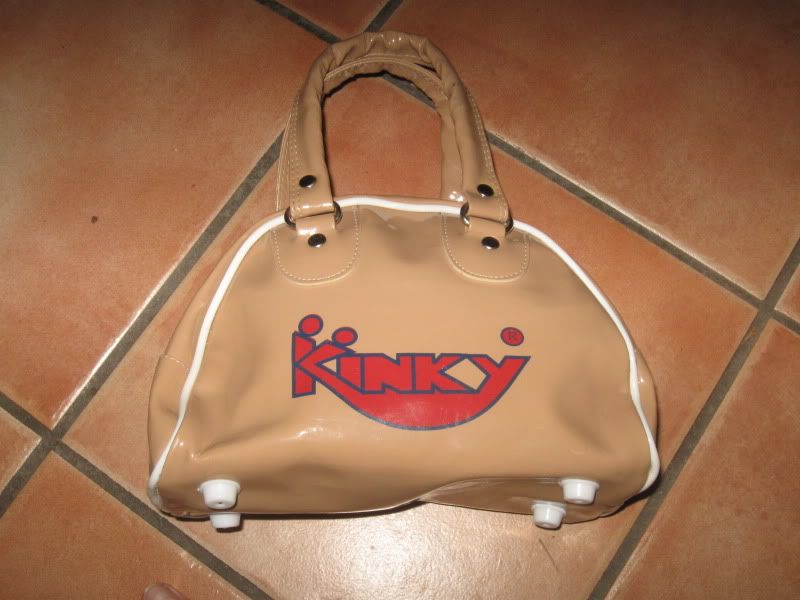 An awesome bowling ball-esque bag (too small to be used for that of course lol) with my name printed on it!! Two shirts were tucked in it.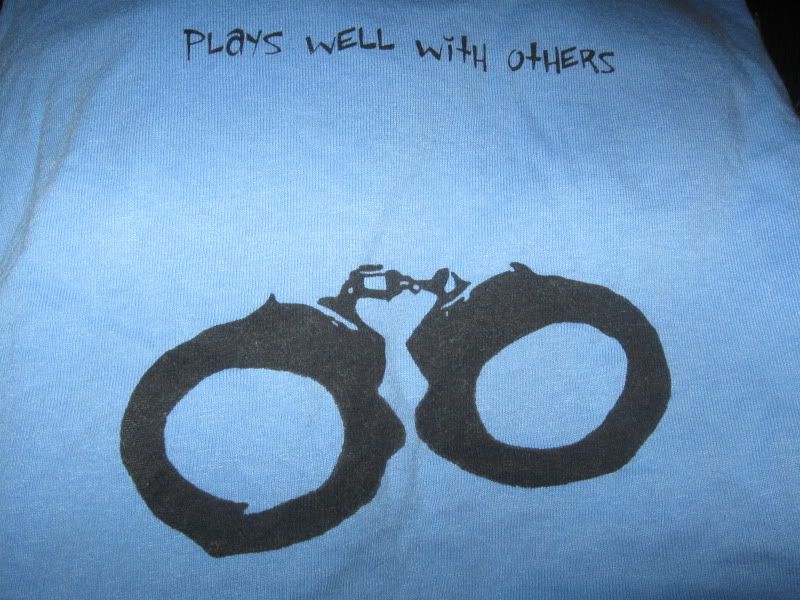 It says: Plays well with others. (SO cute!!)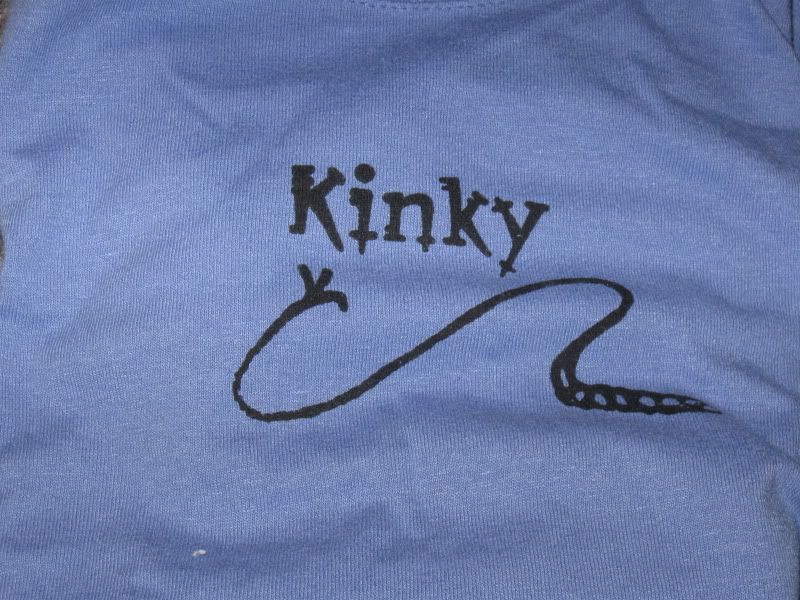 It says my username with a whip! I laughed out loud when I saw the whip!
She also sent a little coin with her name on it to be used for geocaching purposes, but I couldn't get a good close up of it. =\
Thank you so much for everything!!! This swap was so much fun!!