I made this for a swap last winter and thought I would share. I am a ridiculously slow at sewing so it took about 6 hours - including drafting the pattern - to make the bag, I also painted Jack with the tiniest brush imaginable (wtf was I thinking?
) so he took a good deal of time too. I was very pleased with how it turned out!
Ooooh stripey goodness!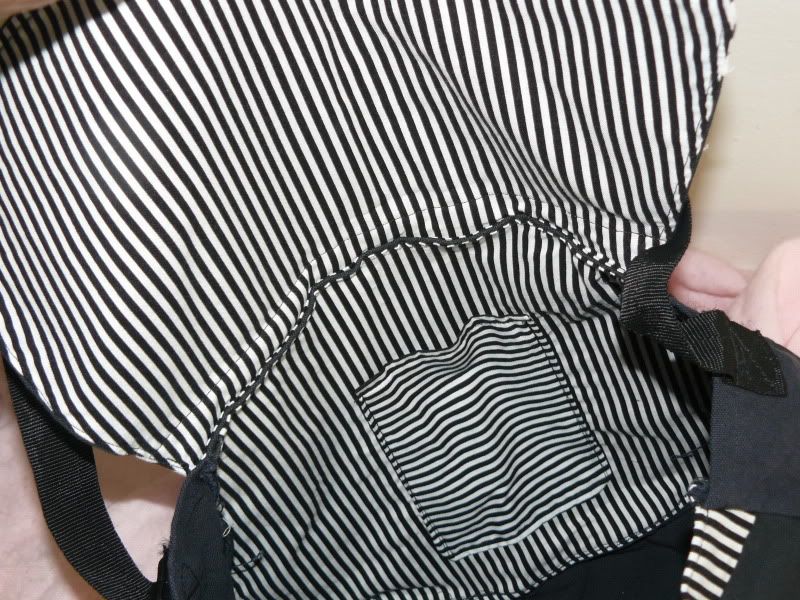 And a pocket!