I say 'this and that" she says 'dis and dat' either way here are a few misc items from the spring.
Romper I tested for YCMT. Will be available for sale there soon.The legs are sort of bell bottom which is cute (hers are a bit long since I made it for next winter to wear over a turtleneck). Plan to get her name embroidered on it as well.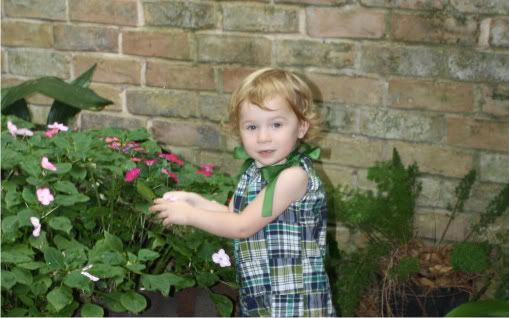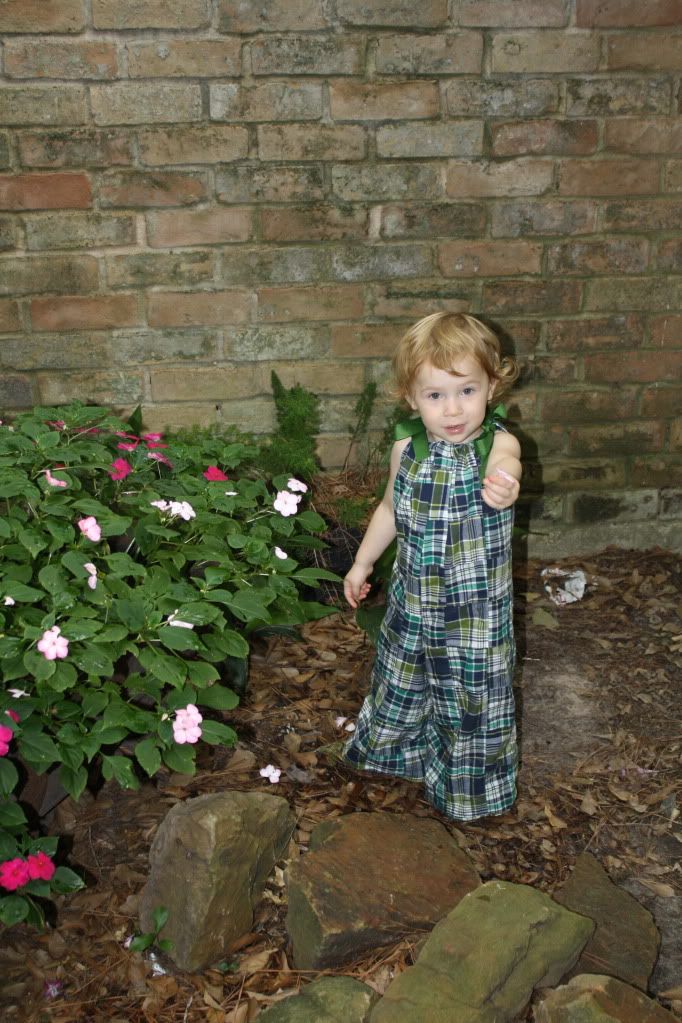 This is the back of a cute little pants pattern that I just tested. Will be on YCMT soon and includes skort and skirt over capri or pants options. Fabric is dotted baby cord and Katie Jumps Rope plaid. Need suggestions on a top. I have more of both fabrics but don't want to go overboard with the matchy matchy. Want something for Fall. Was thinking maybe a round neck top with long sleeves. Any ideas please send me your suggesitons.
Simple swing top from a 1982 pattern my MIL gave me. Fabric is some great Alexander Henry fabric with clowns floating with balloons.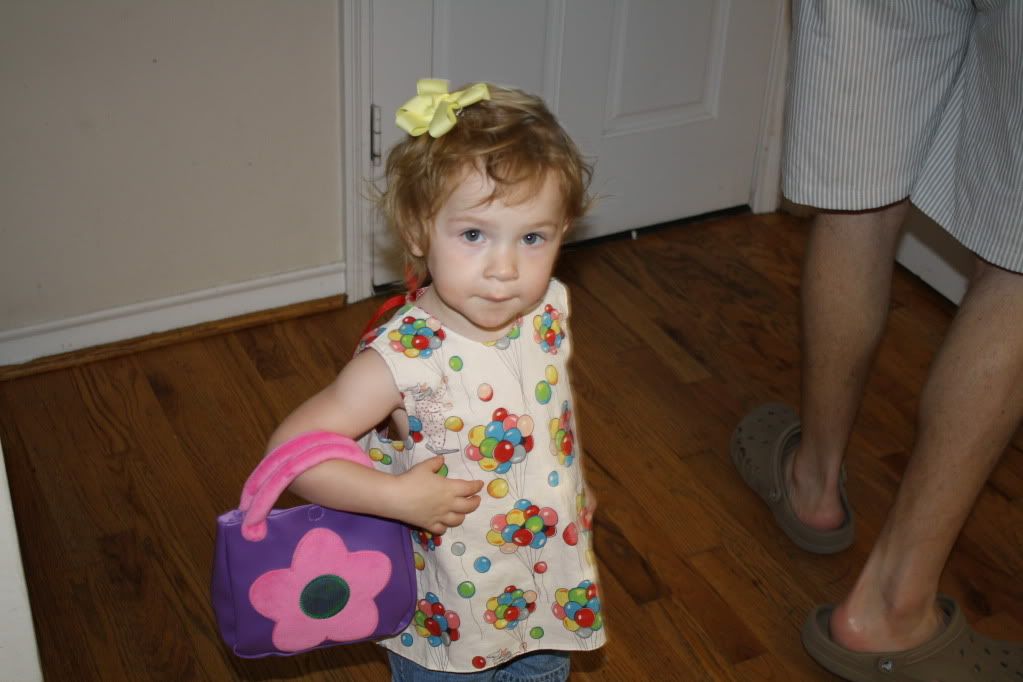 Good old gingham.