Haha bad pun, sorry, I couldn't help myself.
The campus bar recently hosted an Anything but Clothes event where best costume won $500. I decided to make a dress out a novel, figuring it would be pretty $500 worthy if executed properly. I lost to mostly-naked boys...I guess drunks appreciate nudity more than hard work! Anyways...
The book I sacrificed, along with a boob-in-progress. I bought it at a used book store and it had that nice yellow colour.
The skirt was made of several pieces like this stapled together.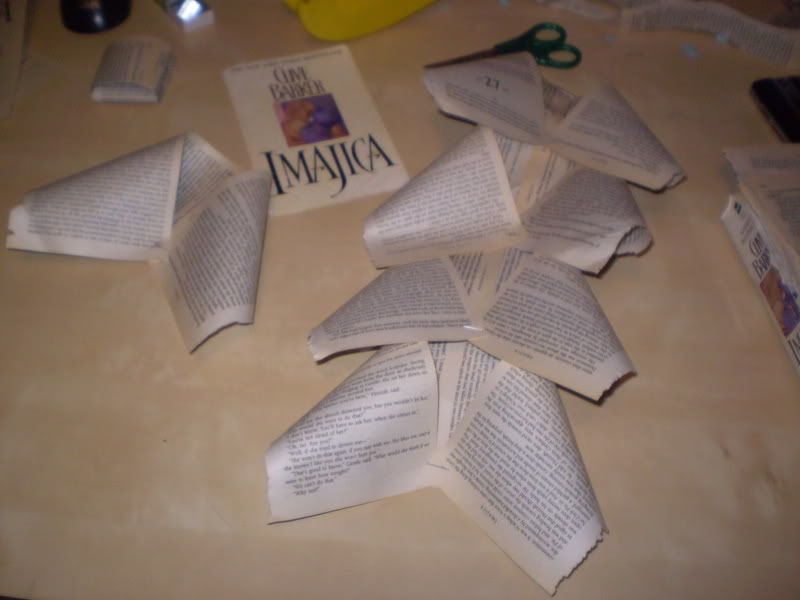 The front!
The back!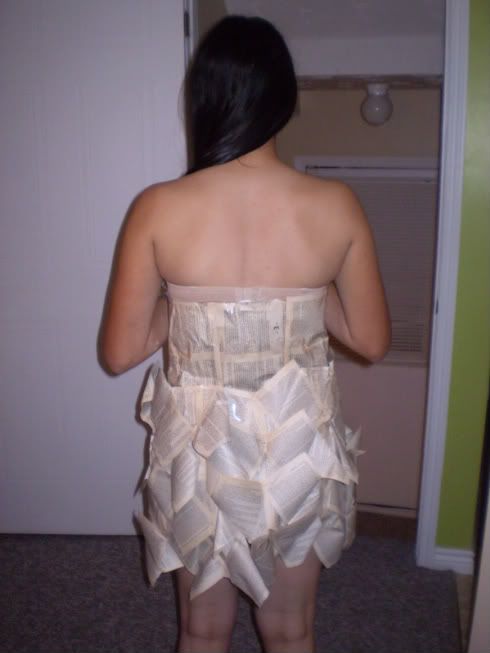 My roommate's coffee filter dress, inspired by htking's
https://www.craftster.org/forum/index.php?topic=269921.0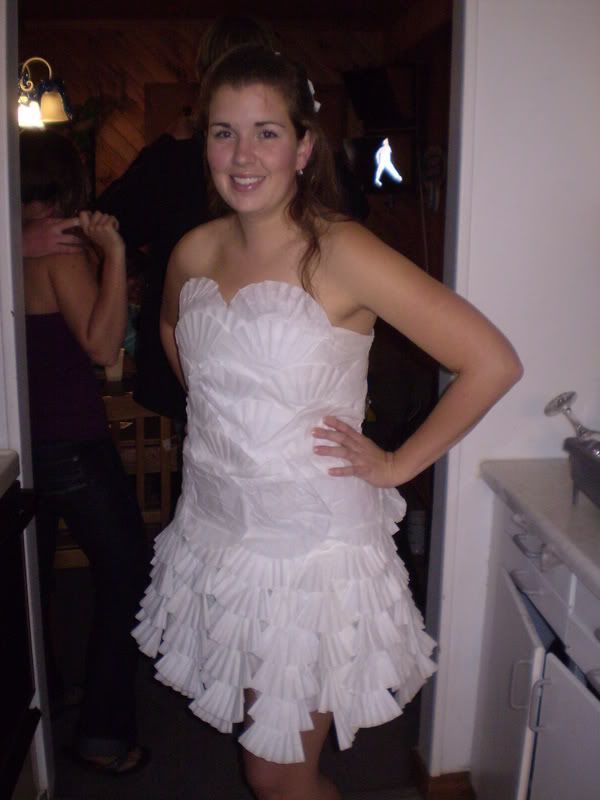 And, cause we're cute: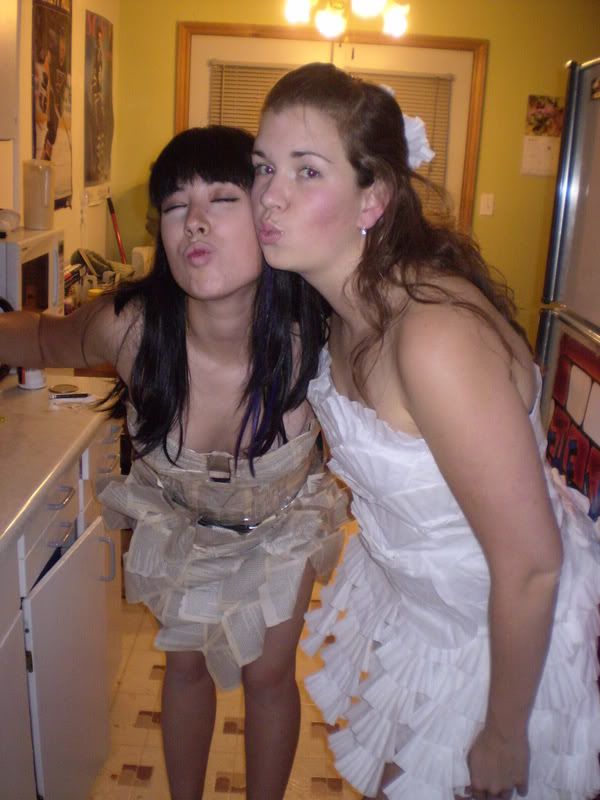 The top survived the night fairly well, considering it was a long one. Unfortunately, the skirt got ripped to shreds.