So our accountant's birthday was on April 1st and I decided to make her something nice because she's like a mother to us.
We have an office dog whom she always calls "Schnappfisch" (lit. bitey fish) and her favorite color is orange - so I made her an bitey goldfish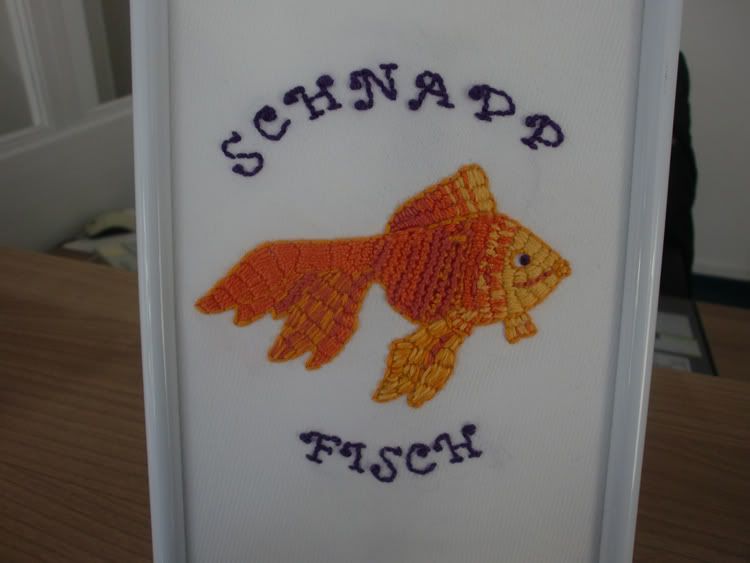 The font is Kaleidoscope and I didn't do french knots but colonial knots, because they sat smaller on my fabric.
At first I tried to do the scales with a detached buttonhole stitch, but that didn't work so well, so I got a small crochet hook and did them in single crochets.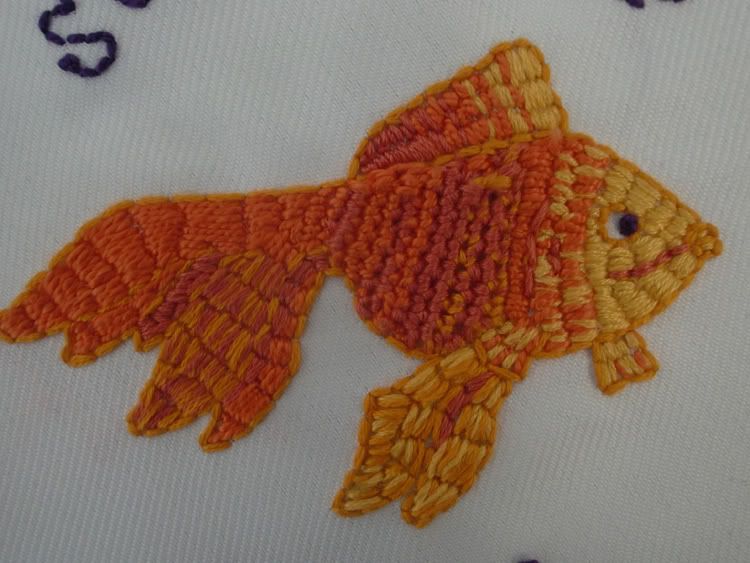 Thanks for looking!