One of my boys will be getting his first siddur at school soon, so I made him a cover for it. It's a Tree of Life appliqued onto blue velvet. The dove is made from material left over from my wedding dress. I still need to embroider an olive branch for the dove to hold, embroider my son's name (in Hebrew) below the branches, and sew the pockets for the book to slip into.
Here's how it looks open and laying flat: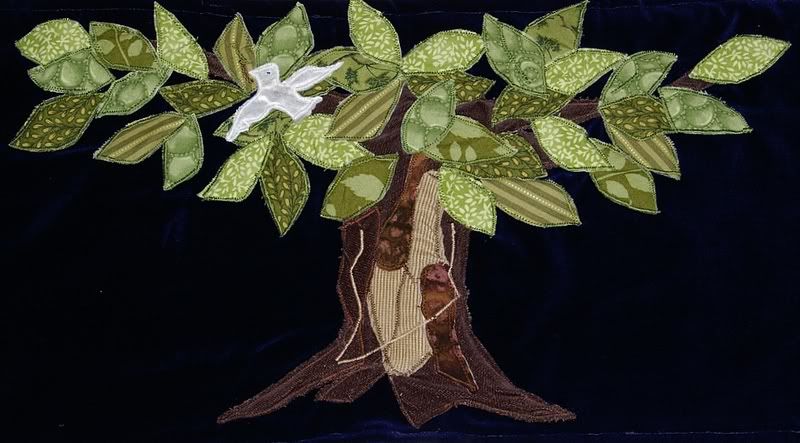 Here's how it will look on the book (Hebrew is read from right to left, so books open "backwards"):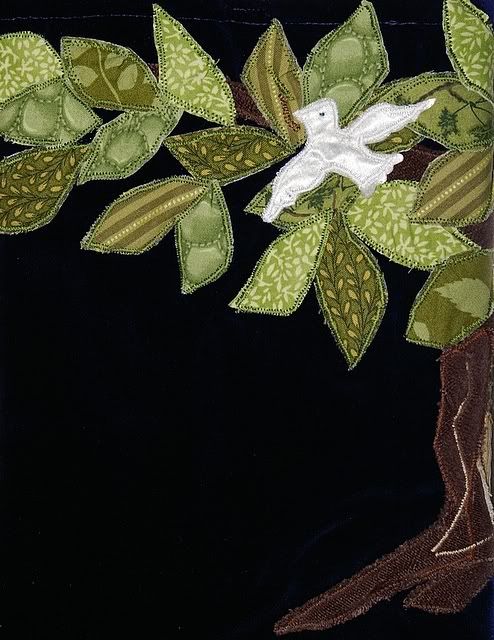 This was my first attempt at applique, but I'm very pleased with how it came out.