Hello all! It's been awhile since I've posted anything, but I've been crocheting this summer...
First, the ubiquitous "La Push" hat from "Twilight".
After shamelessly watching the movie, like, 5 times, I realized that there was another row of horizontal ribbing up near the top of the hat. So, my hat is based off of this pattern:
http://jennyhats.blogspot.com/2008/11/bella-swan-la-push-hat-from-twilight.html
, but I kept screwing it up, so I ended up winging it.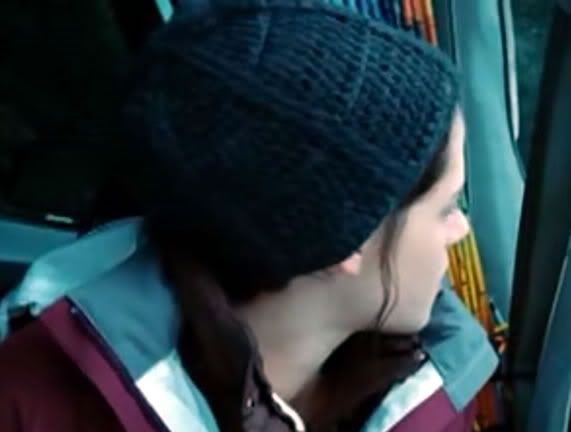 Here's my version: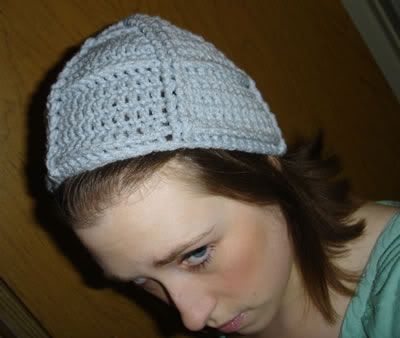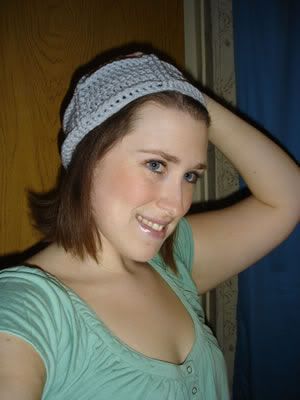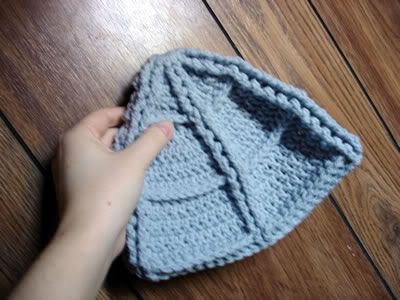 And secondly, here's a shrug that I whipped up. No pattern, but I (maybe) could manage a tute if anyone is interested. It was pretty simple: crochet a rectangle that is wide enough to fit across your shoulders, pull 2 corners together on each side and ch to connect them, and finally, crochet around the armholes and body to your liking. I'm really quite pleased with how it turned out.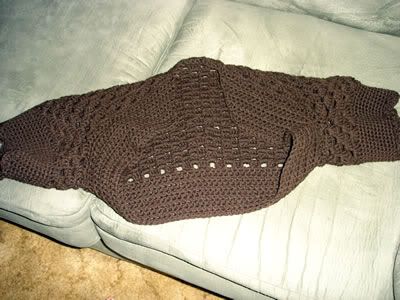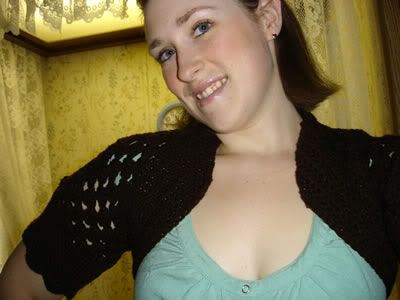 This last picture shows the true color: a pretty chocolate brown.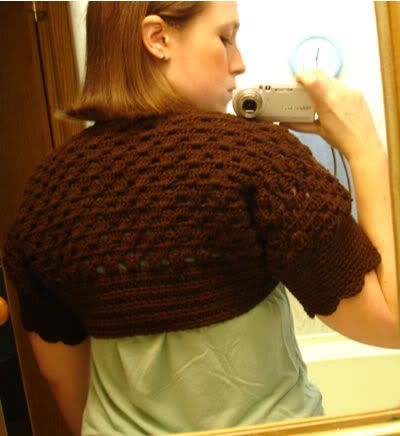 Both are made from Red Heart WW yarn because I'm cheap! The hat started out with a VERY vintage skein of yarn that I found in my grandma's closet, but it was only 3 oz. and I ran out! The shrug took about 6-7oz.
Thanks for looking!
***EDIT: Here's the tutorial for the shrug.***
This is my first real tute, so if something is unclear, confusing, or if you have any questions, feel free to ask and I'll try to clear things up.
Yarn: WW, whatever you want
Hook: Either an H or an I (I don't really remember, lol)
*The following is what I did to fit me. I usually wear either a medium or a large in shirts and I have kind of broad shoulders. Also, the shoulder seams were...how to explain...slouchy? Mine didn't come straight down over the top of my shoulder, more on my upper arm. Hope that makes sense.*
Ch 61.
1. Skip first 3 ch (counts as 1 dc), 3 dc in next ch, *skip next 3 ch, 4 dc in next ch*, repeat across. (This is something like a cluster stitch. You could use any type of pattern stitch, or just regular old dc or hdcs).
2. Work 4 dc in space in previous row, do not ch in between clusters. For row ending in loop, ch 3 and sl st to last st in prev. row. For row ending in cluster, ch 3 (counts at 1 dc) for next row, then do 3 dc in next space.
3. Repeat row 2 to desired length. (I did a total of 23 rows). You can either fasten off, or go ahead and start one of the sleeves (whichever you prefer).
The rectangle should fit most of the way around the arm when the sides are brought together, but not all the way (it would be difficult to put on!).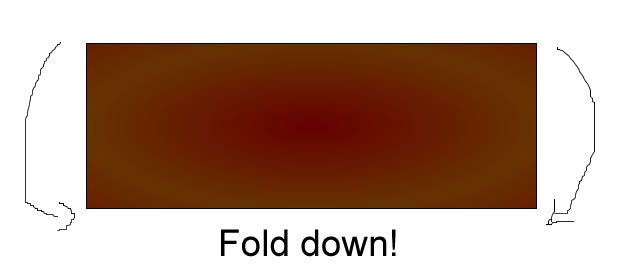 After finishing the last row of the rectangle, ch 15 and attach to first stitch of first row on other side. (I had a hard time keeping the right side of the fabric to the outside, so don't be afraid to twist the chain if necessary). I decided to continue the cluster stitch on part of the sleeve, so I did that for the first 5 rows (when crocheting the clusters in the connecting chain in the armhole, crochet each of the dc in its own ch, not all 4 in one so it doesn't look wonky).
The sleeve at this point is kind of puffy, so I decided to switch over to sc. Work 10 rows of sc, and in the 3rd row, work 5 decreases, spread throughout. For the final row, I did a simple shell pattern (5 dc in one stitch, skip 2, sc, skip 2, 5 dc in one stitch), but you could just leave it off, or do whatever decorative thing you want.
Then, do the same for the other sleeve.
Finally, decide where you want the "collar" to start. I counted over to the middle of the original rectangle (in stitches), then, I left a space wide enough for my neck to comfortably fit through (I think I left either a 15 or 20-stitch wide space). Then, I attached the yarn and did hdc's around to the other side. *I noticed that after trying on just the rectangle and sleeves that it was a bit poofy across the back, so I worked some decreases where the shrug would go under your arm and around to the front to make it fit nicer*. I also did one decrease on the end of each row so the collar would taper down nicely. Work 10 rows of hdc's (or whatever you like) and finish off.
Voila? lol. I'm sure that was as clear as mud! Sorry for my crappy diagram!