This is my first attempt at a dropped stitch project. I'm not a huge fan of the colours (orange and yellow), but seeing as it's a gift for someone who likes them it turned out well. It was also easier than I thought it would be, which is always a bonus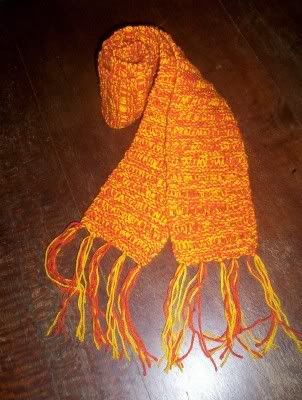 A close up of the detailing: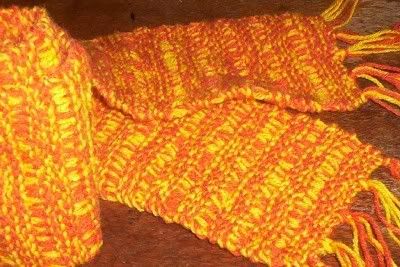 Please excuse the quality of the pictures...my camera is pretty average.