February 26th, 2011 is my big day. I'm so excited, and I'm super proud of myself with following through on my wedding crafting
In this post have samples of my wedding bouqets, and the necklaces I made for my bridesmaids.
In the picture below is a pair of the heels the bridesmaids will be wearing, and the copper beaded necklace I made. The girls will be wearing a beaded chocolate gown hemmed to tea length.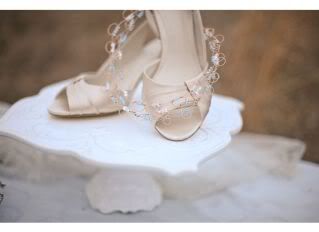 Here is the bouqet along with the shoes and necklace. I made the roses from coffee filters, and the carnations are airbrushed tissue paper.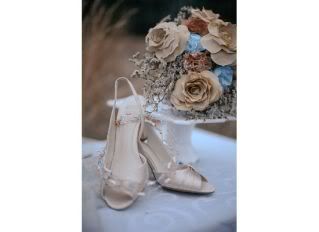 A side shot of the bridesmaids bouqets, along with a stream of chocolate ribbon that is at the bouqet base.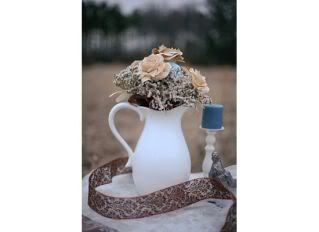 Here is a shot of my bouqet. (coffee filter roses and carnations but with silver add ins.)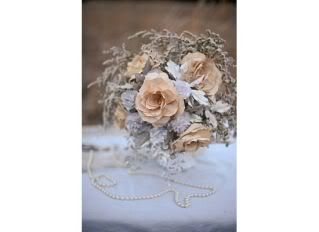 And another shot...with my lovely beaded bridal shoes
One last shot of me holding my bouqet.
Comments and critiques are welcome, I hope you enjoyed! More posts with other wedding crafts are soon to follow!