i'm a super long time lurker, hesitant/spastic crafter. so i figured halloween, why not? i was toying with a few ideas when i found this adorable red tube dress in a thrift store. it's covered in little white stars, so my immediate thought was a 1940's-ish USO girl. i had to take in the dress a bunch, then i made the jacket/collar out of two men's button downs. i did this all the night before halloween, so it's not exactly top notch craftsmanship. (note to self: sewing takes time. don't be dumb) however, i went to a crazy concert on halloween night and would up getting splattered in fake blood anyway, so i'm not too concerned.
on to the pics!
my right sleeve looks a little wonky, but it's just because it flipped out when i put it on.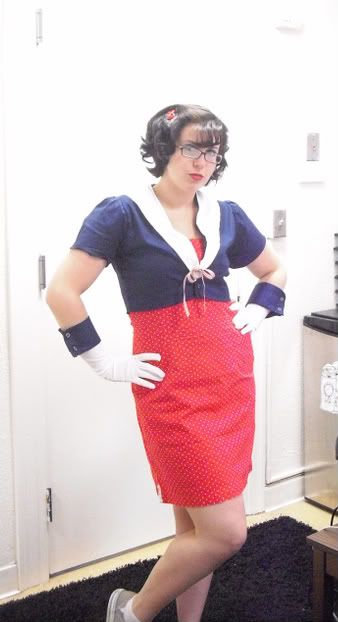 the gloves were just elbow length white gloves, and then i used the cuffs from the navy shirt over them for a cute touch.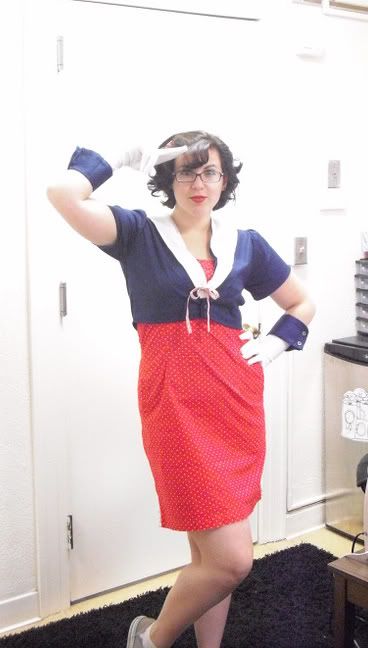 close up!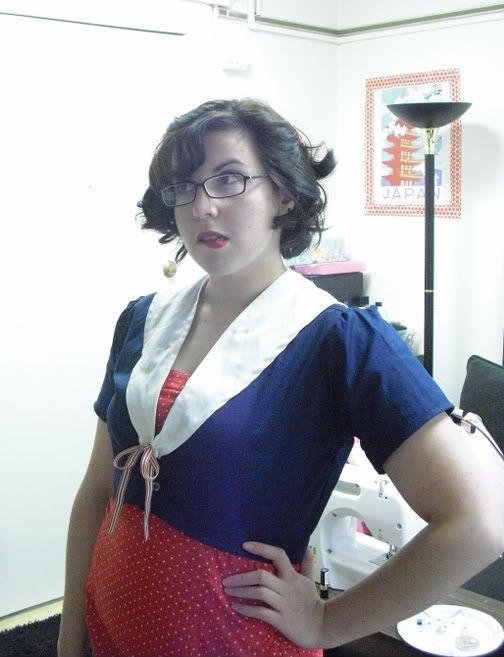 sooo i realize i may not have achieved the look i was going for, but i felt really cute and i'm pretty proud for my first (though insanely rushed) effort. any comments/criticisms are welcome!