i just wanted to share a few things i've made recently.
My best friend in the entire world's birthday was recently and i had to make him something awesommmeeee. He likes to write, so i got him this plain black travel journal and altered it. Right now he uses a small dollar general notebook to write his random ideas in. I used his own writings and printed them on blue tissue paper and used modge podge glue/sealant.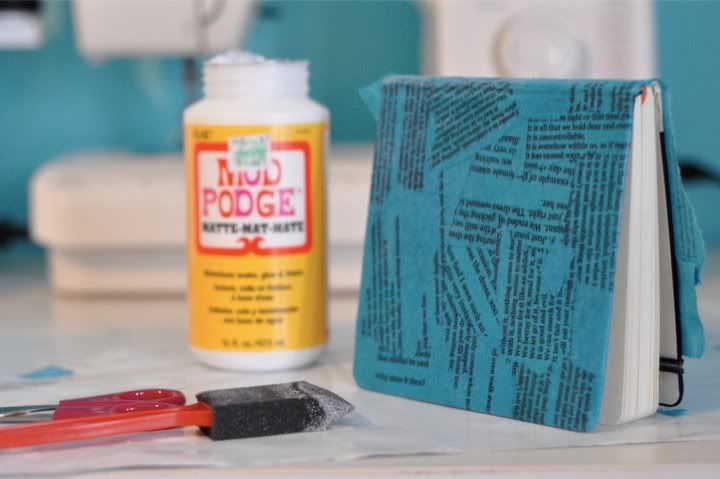 I found a neat quote from Ray Bradbury, who my BFFL likes a lot (and i didn't know it until after the fact). "We must stay drunk on writing so reality cannot destroy us." I used my silhouette cutting machine and made a stencil for it.
http://i3.photobucket.com/albums/y77/ColorTheStar/206510_10150158950882514_535657513_6824068_6970441_n.jpg
thank you for looking!