First jacket is Mcall's 5759. It was made from 3 pairs of tweed thrift-store pants and some military-ish looking thrift store buttons. It's lined and also interlined with fleece to make it a bit warmer. Modifications:shoulder epaulets, wrist tabs, elbow belt-thingies, and POCKETS. I couldn't believe the pattern included pocket flaps, but no actual pockets. How weird. I would have just made pockets, but since I was using old pants, I just used a couple of the back welt pockets. I also strategically cut the arms out of the back of one pair of pants so I'd have a couple more useless welt pockets at the shoulders.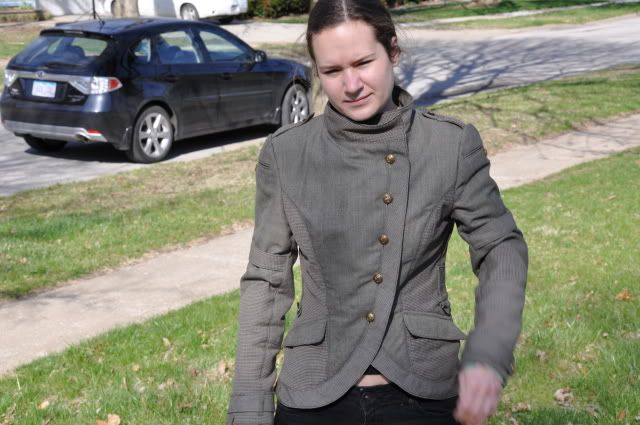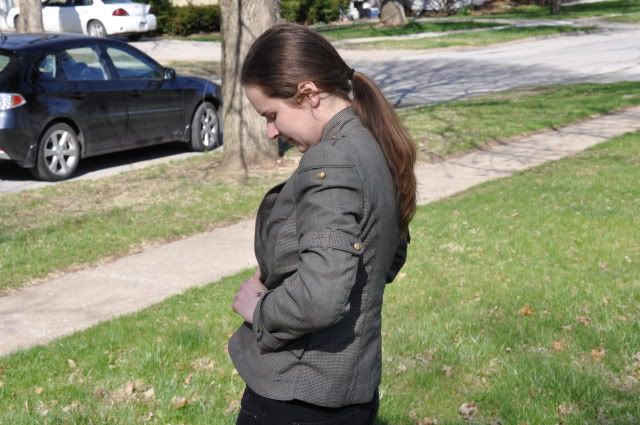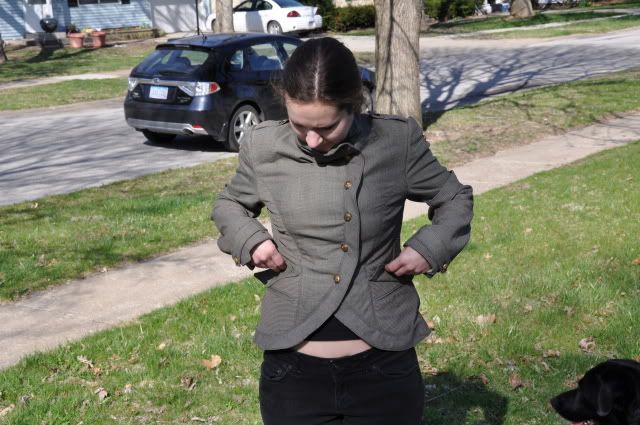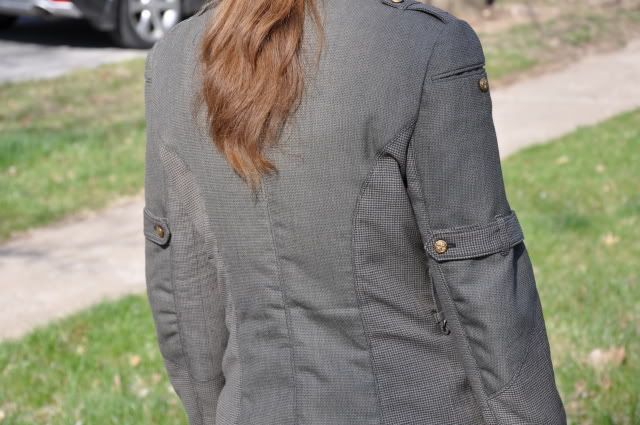 Next one is Mccall's 5530. Modifications : added side seam pockets, shoulder epaulets, and wrist cuff things. Also quilted the lining onto some cotton batting for extra warmth. Oh, and I made the entire jacket about 2 inches longer. It's still kinda short.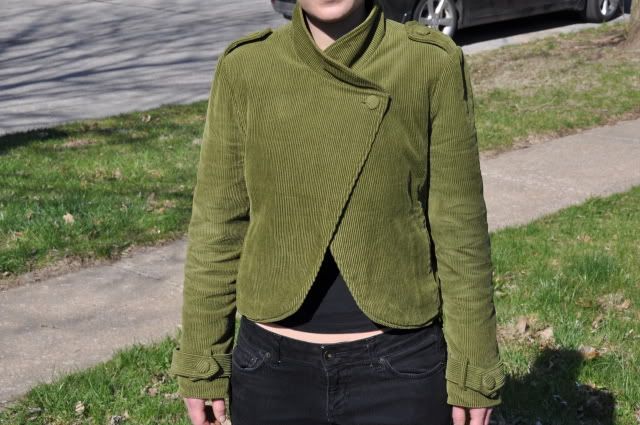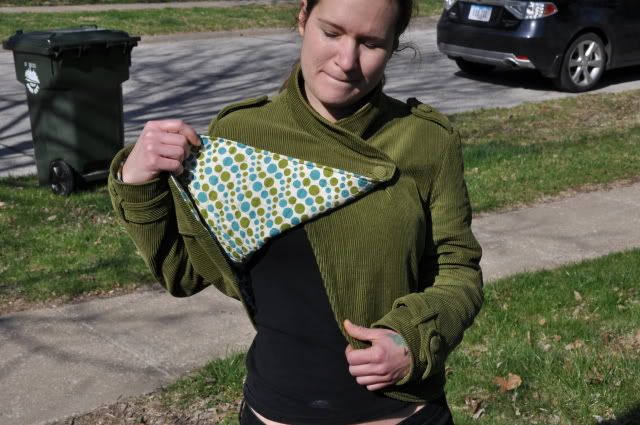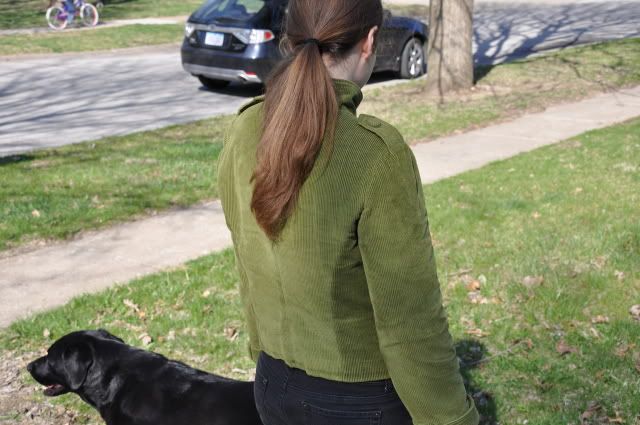 This one is a thrift store pattern-Simplicity 8754. From the packaging, I'd guess this is from the 70's. Just a basic jacket pattern. This one is also made from 3 pairs of thrift store pants. The gray shades inspired me to do a medieval armor sort of theme. Some of the outer sections are quilted to look like metal scale kinds of things. I didn't cheat on this one and added my own zippered welt pockets to the front, plus one on my left arm just for fun. I reused the zippers from the pants for these, but bought a new zipper for the front. Interlined with heavy fleece, this thing is pretty warm. I also added the hood.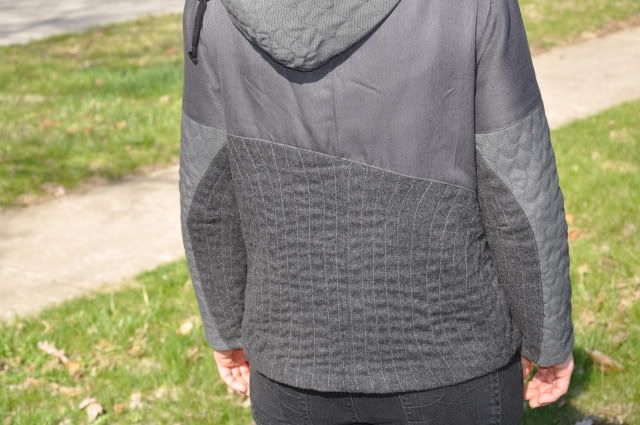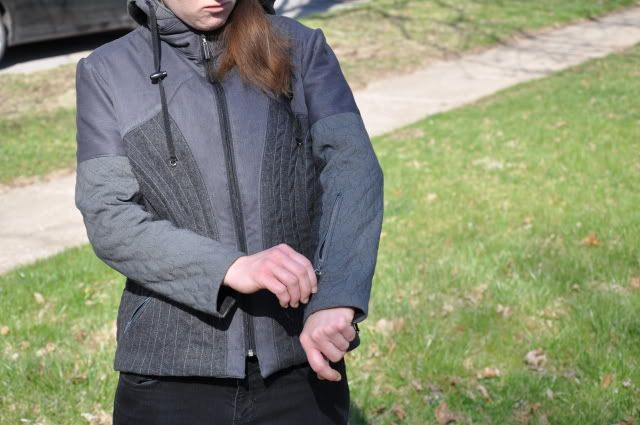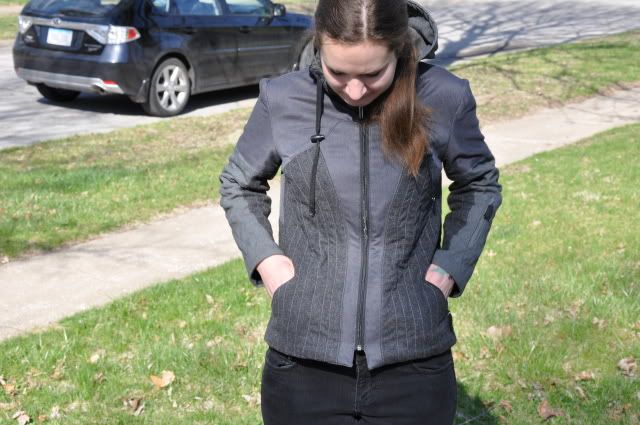 Last one is a Burda download-Larissa. Cost five bucks, but I've been looking for a motorcycle jacet pattern. The fabric is some weird polyester almost upholstery like fabric from Joanne's clearance section. It sat around in my stash for a long time before it dawned on me: turquoise upholstery fabric...moto jacket pattern...perfect! The army-green accent bit was recycled from a thrift-store mens polo shirt. Yellow satin lining..I don't care much for yellow, but it seemed appropriate here. And this pattern actually included pockets, so I didn't have to wing them.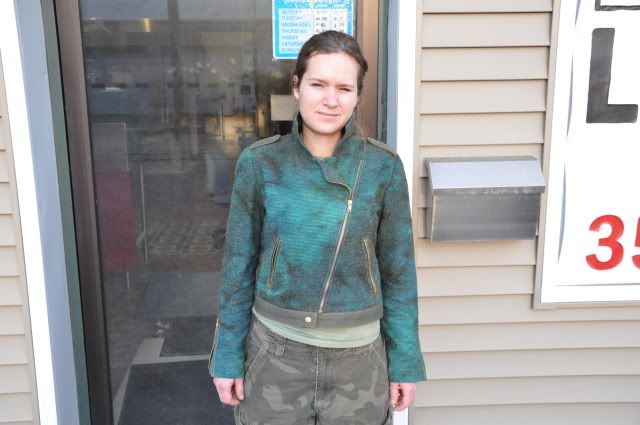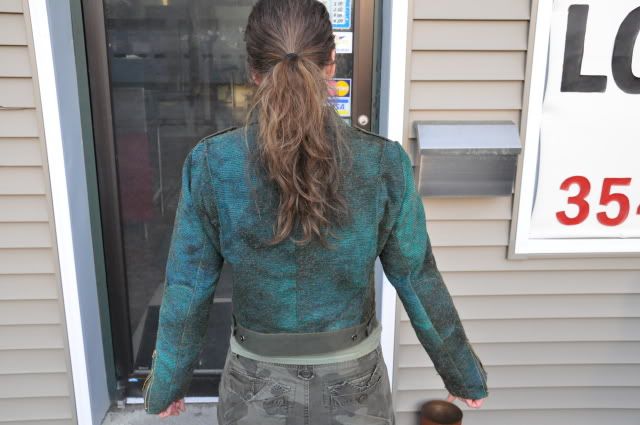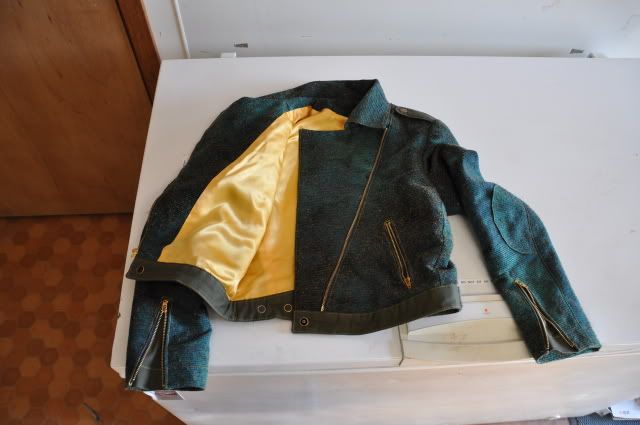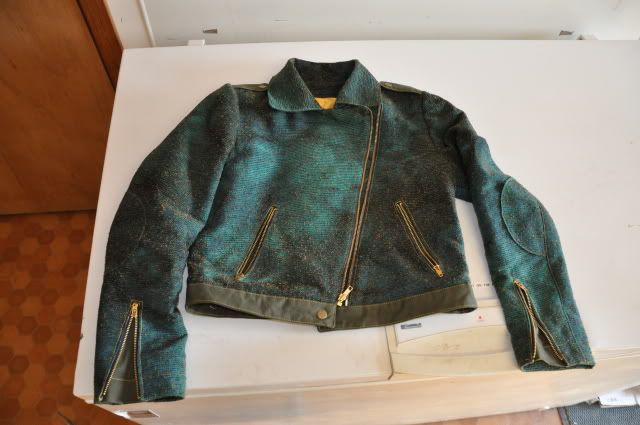 thanks for looking, Amy