Whooo thinks this is the coolest friend ever? I do!!! This is my new friend, made by shesxcrafty (talented girl!). Her name is Peony Van Hooten and she totally rocks! She sings to me while I am on the computer and also keeps asking for tootsie roll pops. (I must get to the store soon!)
My present is a skein of lovely super-soft yarn and some yummy candy!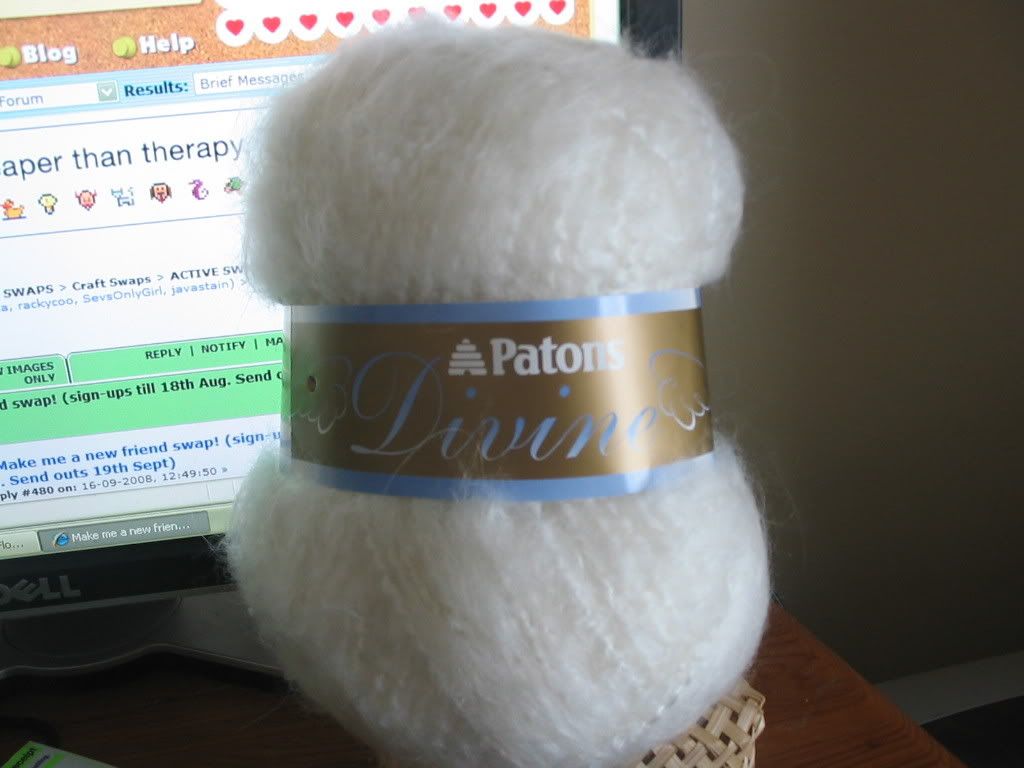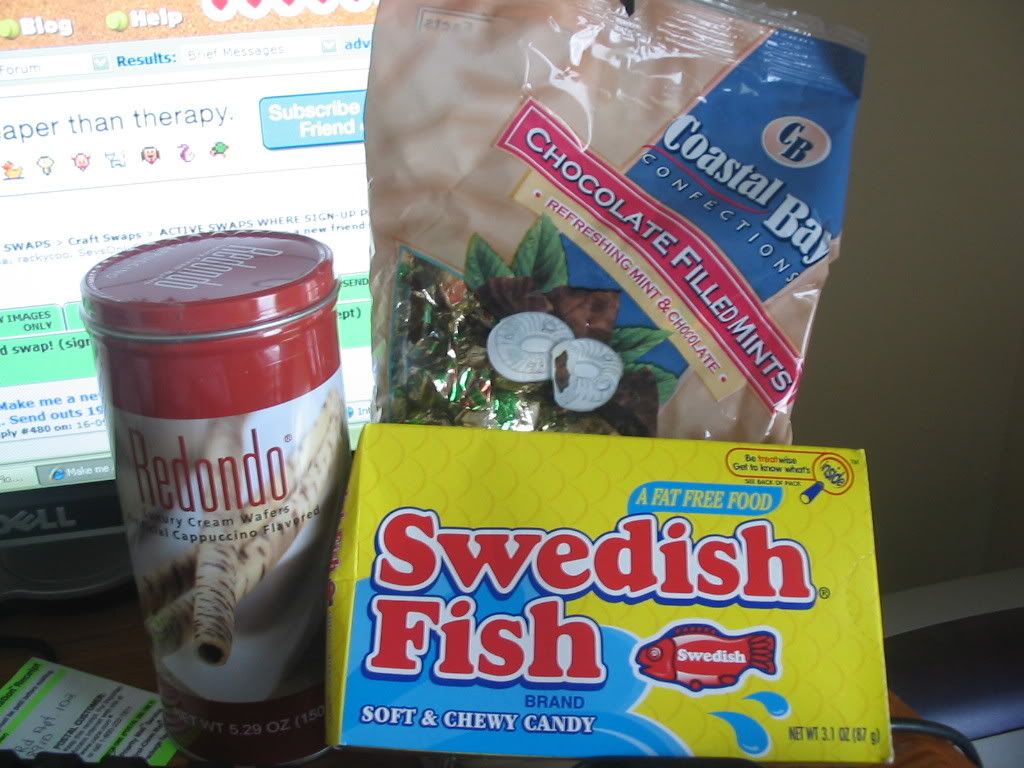 This was such a fun swap...thanks flowerwitch and THANKS to shesxcrafty!!!!