Every year for thanksgiving my Nanna, Sisters, Mom and I make a majority of dinner.
This is one of the super easy, and super YUMMY "appetizers" we make every year. It's normally gone before dinner even begins!!!
Ingredients:
1 can of Salmon
1 pkg. Cream Cheese
1 Tbsp. Lemon Juice
1 Tbsp. Grated Onion
2 tsp. Horseradish (3tsp if creamed)
1/2 tsp. Liquid Smoke
1/4 tsp. Salt
walnuts and parsley
Steps:
1) Drain salmon well- pick out any bones or skin
I buy the stuff that says boneless and skinless and I have yet to find any bones or skin. But picking through to make sure also helps break up the salmon a little
2)Mix all ingredients (except salmon, walnuts, and parsley) until creamy
3)Add the salmon and mix well
4)After mixing, set in refrigerater for 1hr to chill.
5)Form into a ball and roll in finely chopped walnuts and parsley
6)Wrap in plastic and place in bowl to hold shape until ready to serve
It's that simple... But the taste is FANTASTIC!!! forming the ball and rolling it can be messy/tricky, most of the time I get lazy and just sprinkle it on top and press it into the sides of the ball leaving the bottom uncovered...
anyways, here's what it should look like: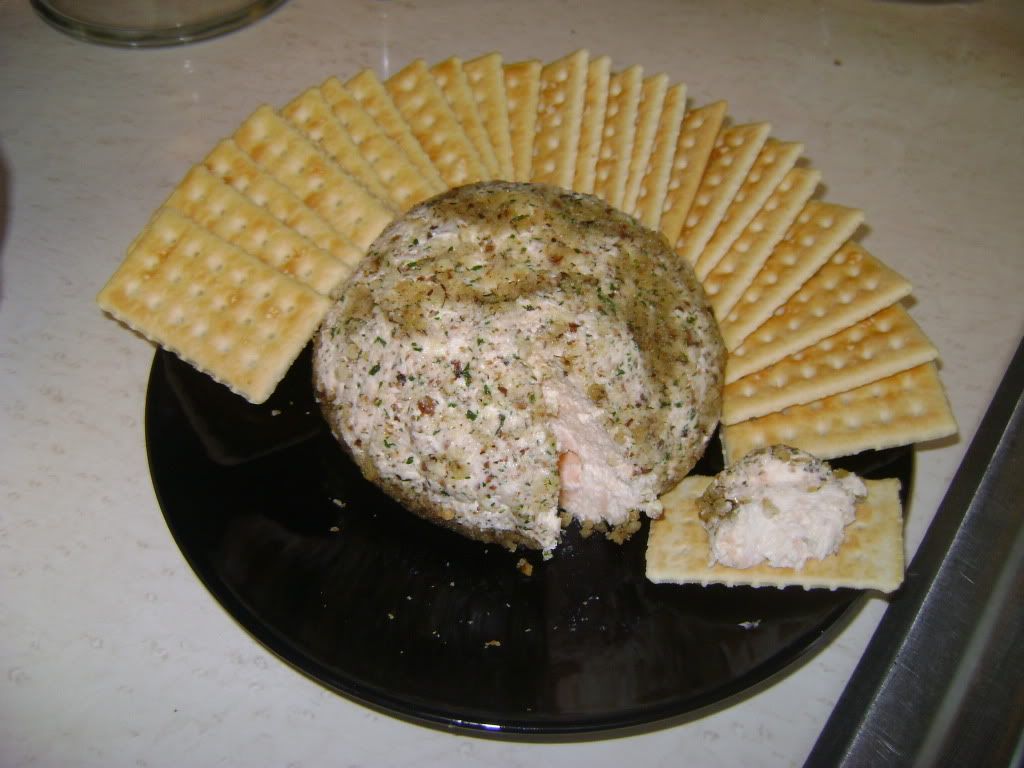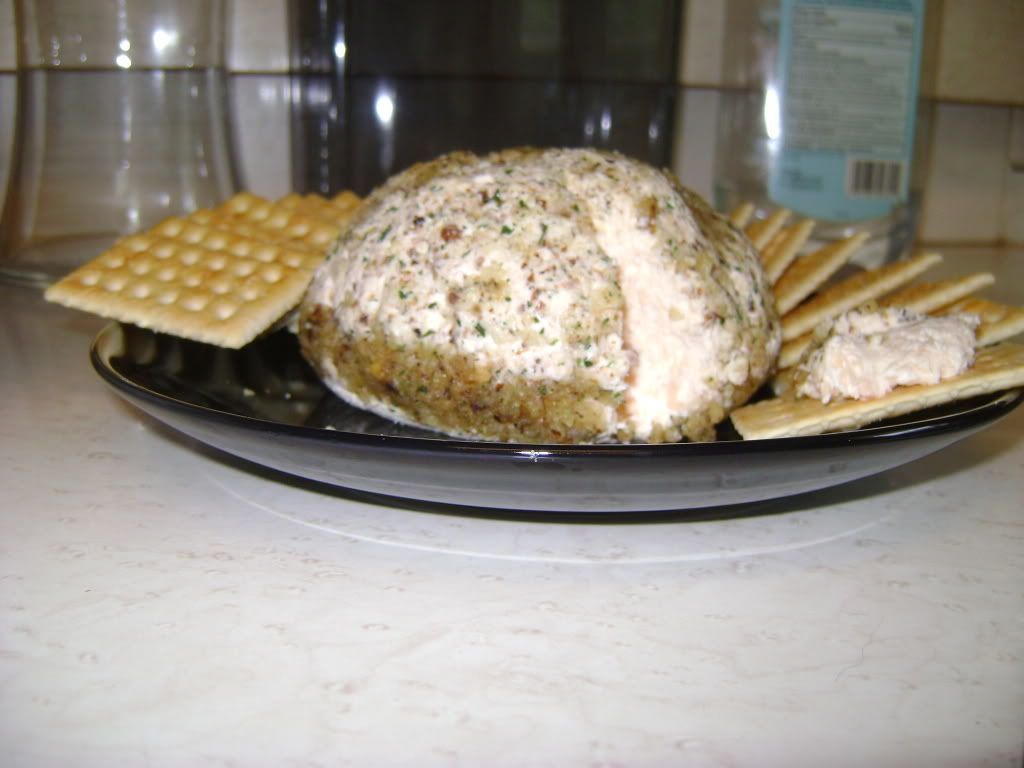 hope you like it