Ok Ok, without further ado here are the AMAZAZING goodies Nobodyhasthisoneyet has sent me...seriously, I can't tell you how much I love these items. Please, excuse this ridiculously long post. I was too excited.
First, the delicious bagel I was eating while photographing my goods...please note the fine layer of veggie cream cheese - it's our stores specialty, and special it is on your tastie-buds...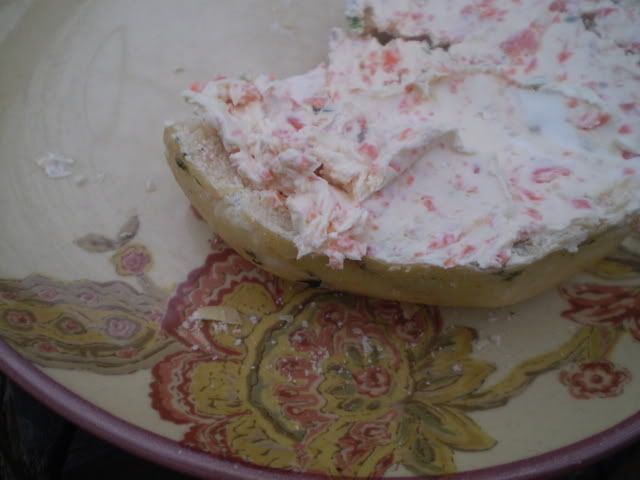 Onto the crafts...A rug! I believe it's made from t-shirts, and it has an awesome fishy fabric on the back (underwater was a theme in my package!) I love this, and as soon as my visiting aunt gets her tush out of my room I'll display it proudly at the foot of my bookshelf.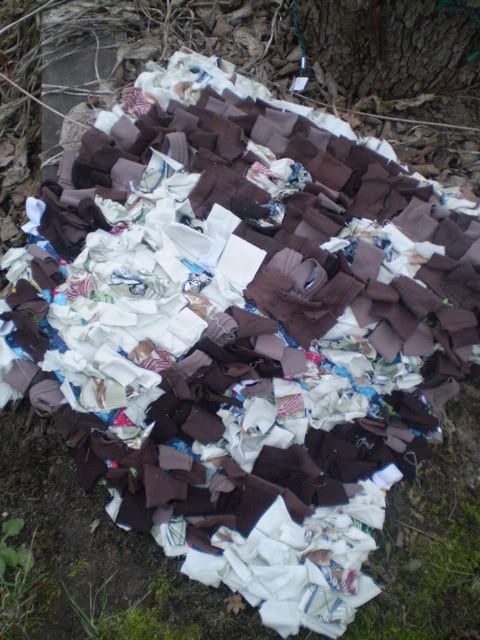 Close up of rugged (
) goodness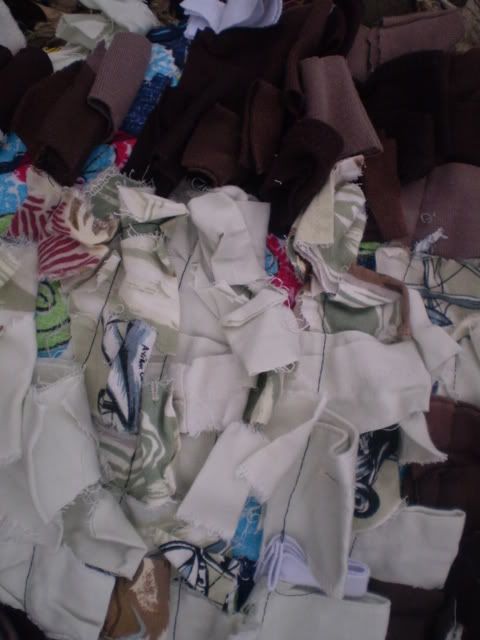 A pencil pot! Or, at least that's what I'll be using it for. I love the lid, it makes it look like I'm hiding something magical and very secret in the mysterious red tube.
An adorable keychain with a little starfish on it! I love this, and now that I have my own set of keys (yes, at 21 I have only just gotten my own set of house keys) it'll be the "star" on my keyring...harharhar
And in keeping with the underwater theme, 3 little fish stuffies. Please excuse the absence of two, my little sister stole one right from the box, and then my friend knicked one too! I'll have to fight for them later, but right now here's a pic of a lonely fish in a tree. He's too cute (Oh, I've named this on Maxwell...he's yet to find his silver hammer though
)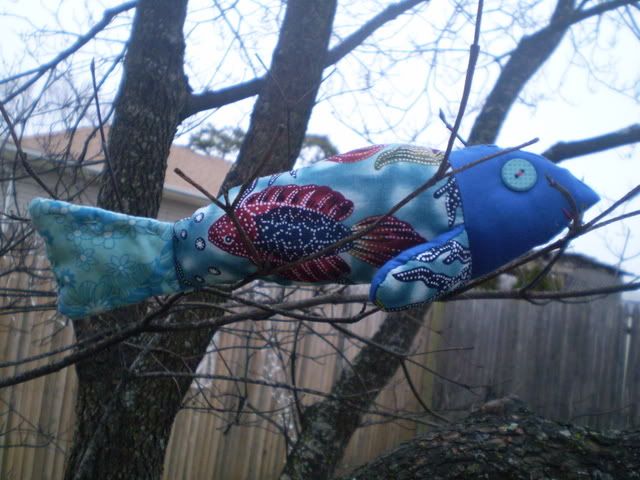 Alright, before I show you the absolute epic item in the package, I'll show the bought goods. Now, I don't know if I mentioned this in my questionnaire, but I *love* scarves. I collect them. I have a wall of scarves, all old and all purchased secondhand. So Nobodyhasthisoneyet, thank you so much for adding to my collection! I love them.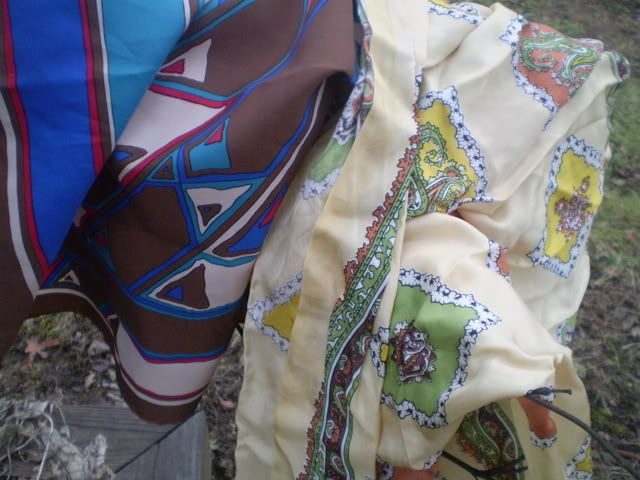 Now....dun dun dunnnn....here it is. My most favorite item, it will sit nobly on my bookshelf, and everyone who sees it will bow at it's greatness....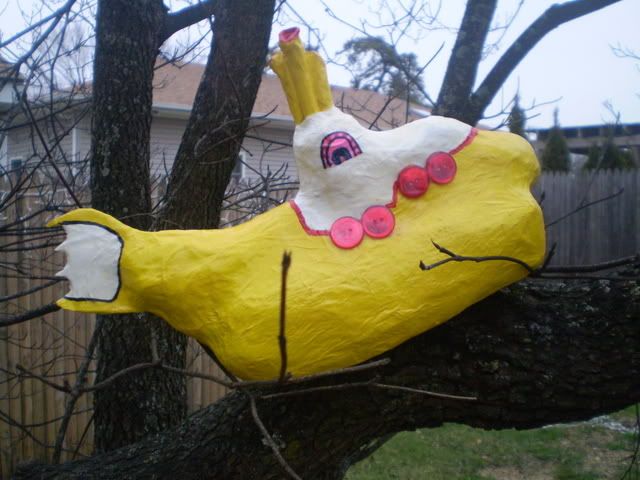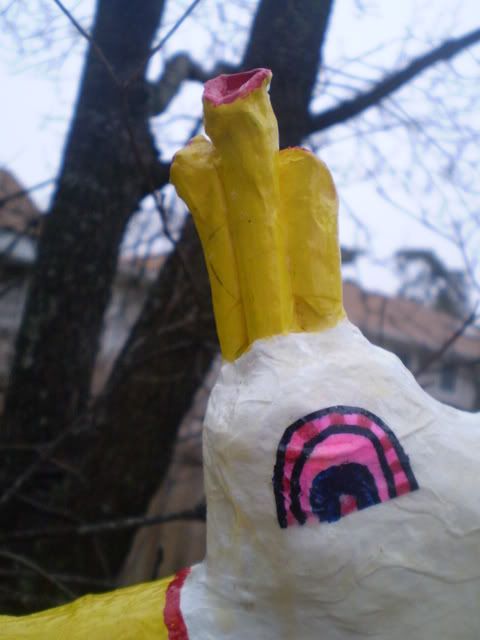 A FRICKIN YELLOW SUBMARINE! As in the Beatles. As in my most favorite band ever. Thankyou Thankyou Thankyou! I can't imagine the time you put into this, it's absolutely lovely and I adore it!
You've been a wonderful part of the trio, Nobodyhasthisoneyet. Thank you so much for creating a lovely package for me, it couldn't have been more perfect.