As a crafter I find it so difficult to throw things away that could be used in a project later on.
My bedroom is full of junk that most other people would toss in the garbage in a second. I'm sure you guys can relate.
Here is what I did with a bunch of otherwise useless writing utensils: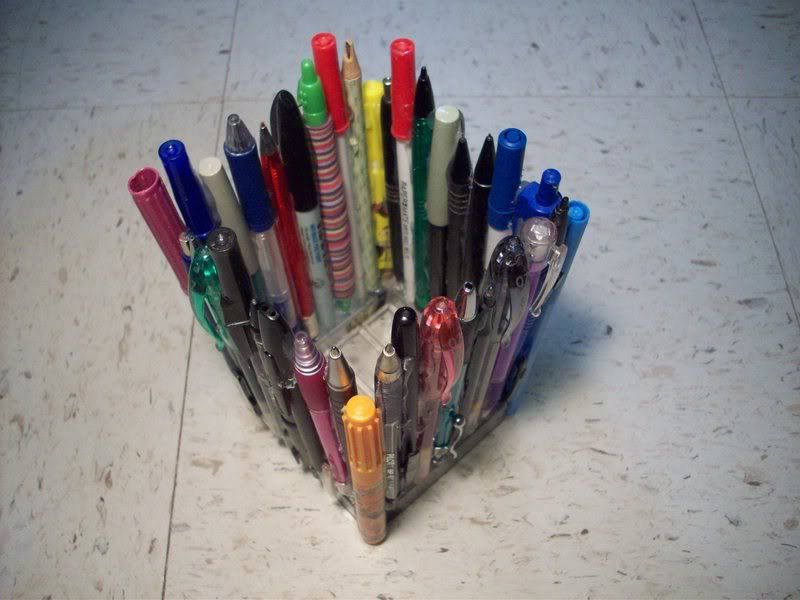 I went crazy with a hot glue gun and glued all of them together.
The bottom is made of empty lead refill containers.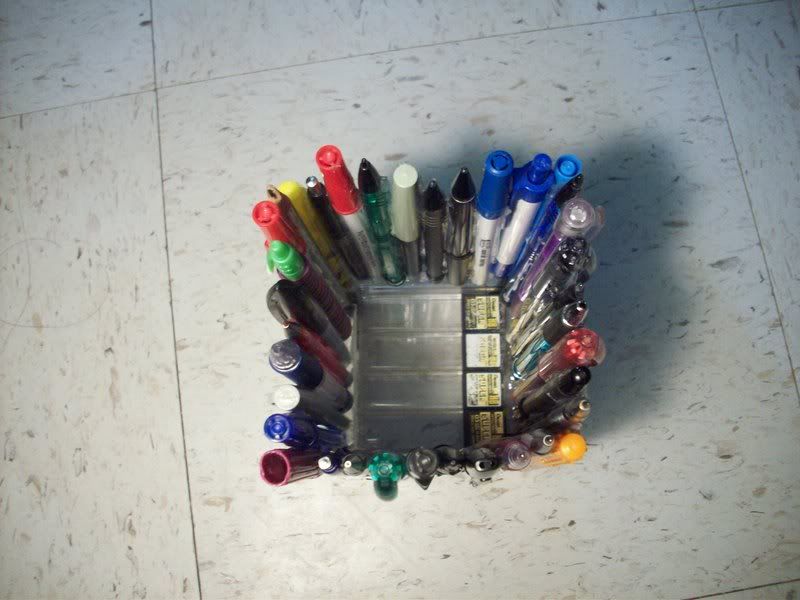 Here is one of the sides: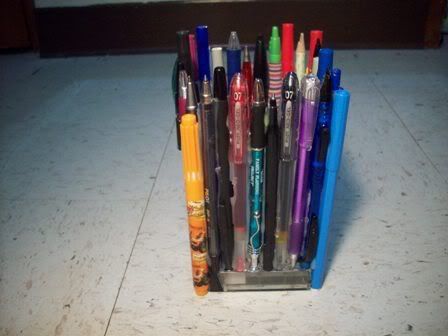 And here it is all filled up: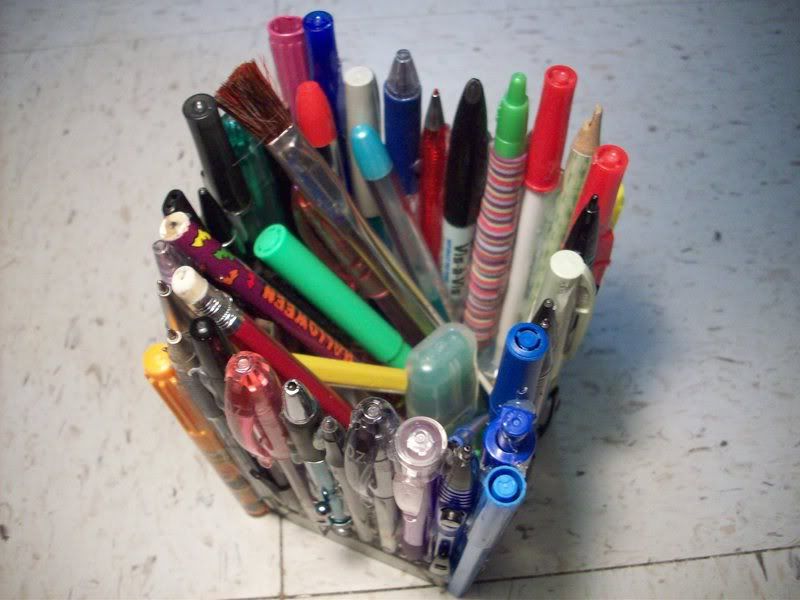 It's super simple and easy, but also super useful and got rid of my stash.