This is so disturbing...maybe it can inspire (or mortify) you. I'm not in this swap, but I thought of you lovely ladies when I read about thsi on boingboing.net:
http://www.beinart.com.au/page/page/544347.htm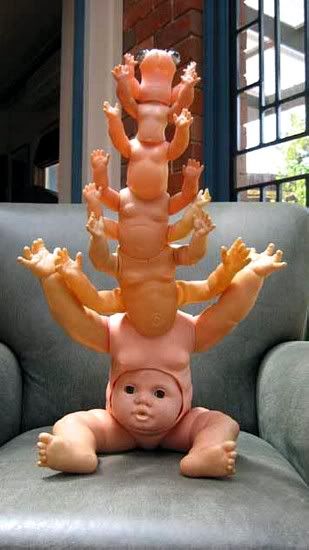 Check out the link for more dolls...ugh.
That is so cool! Just what I need...more ideas! The only thing i hate about being an artist is there's not enough time and resorces to create every idea i get! And now i'm getting more ideas!