OOOOKAY! computer problems fixed! And here are my photos! I tried to fit everything in! But some things were so small I don't know if I captured them well!!!
The Jar: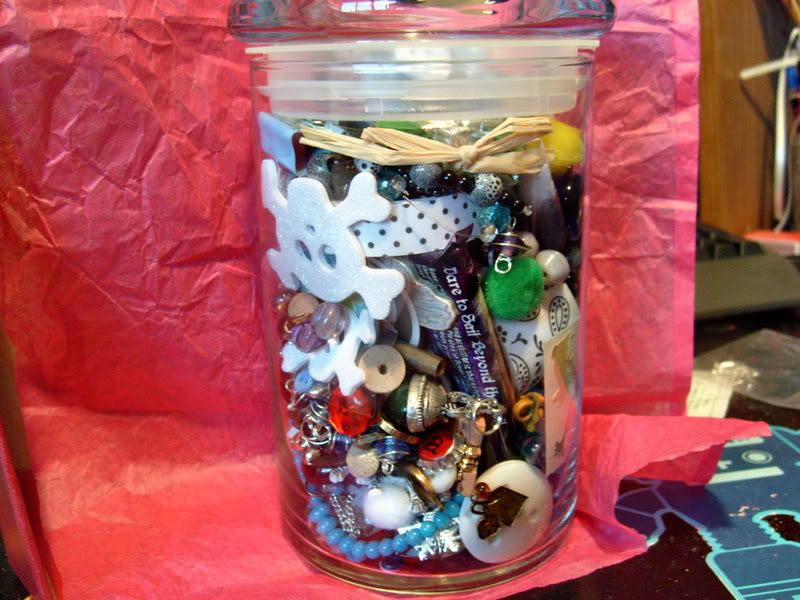 A dragonfly that QueenNinjaMonkey etched into the lid. She also etched a dragonfly into the side of the container too but I don't really have a good pic of that one.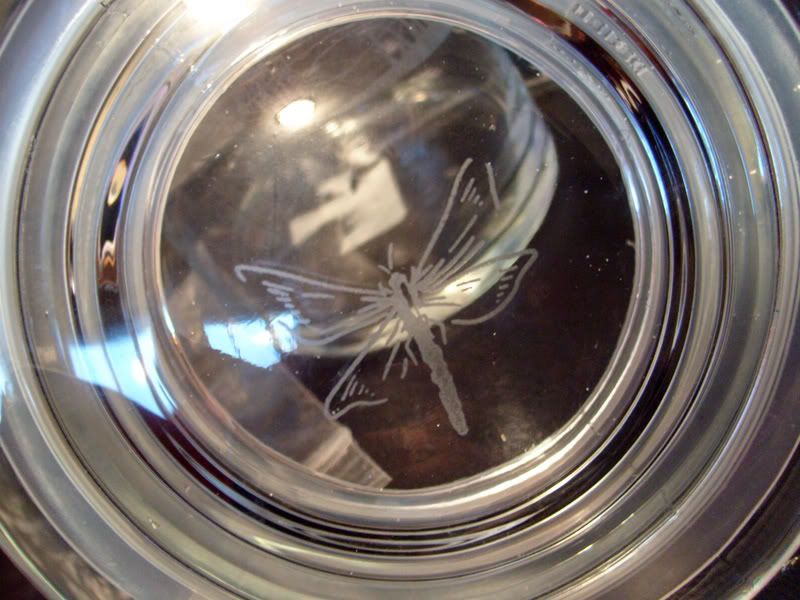 A bit of the insides: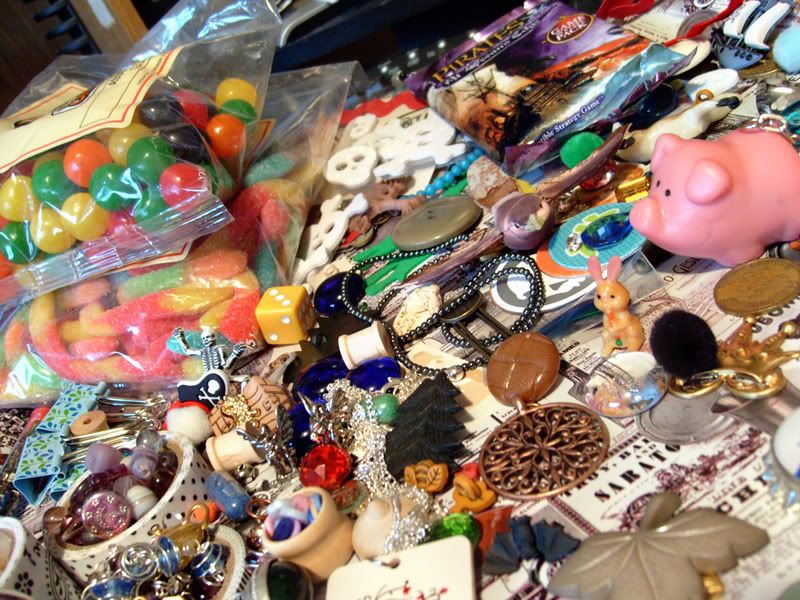 A close up: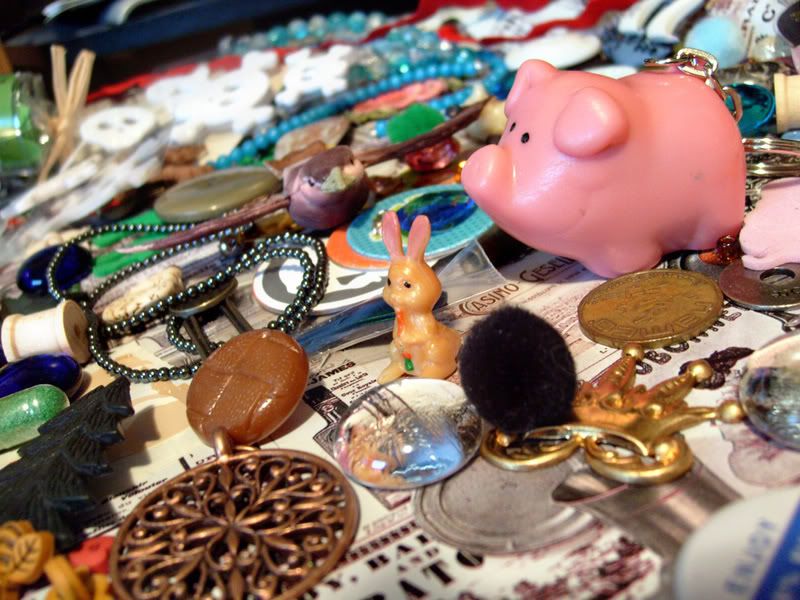 Awesome necklace she made me!!!! I love trees!!!!!!!!!!!!!!!!!!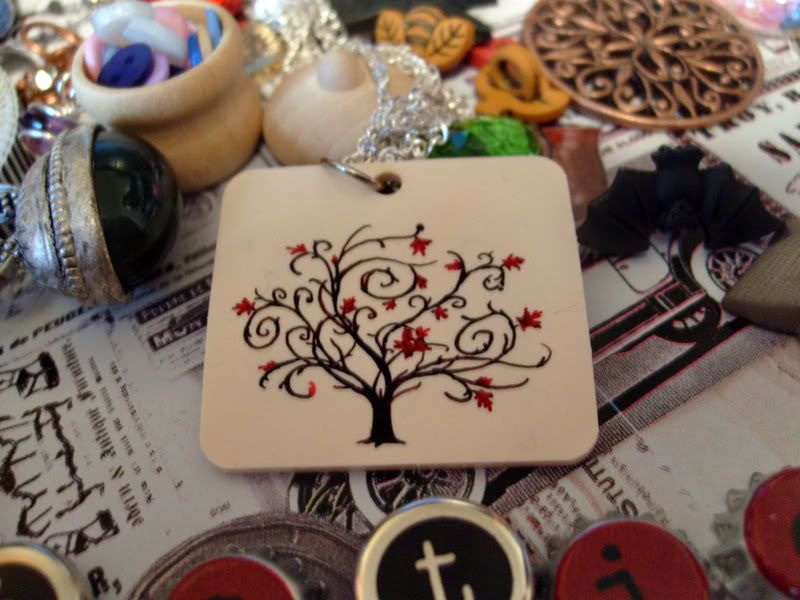 A shot with everything (well... at least i tried to get everything...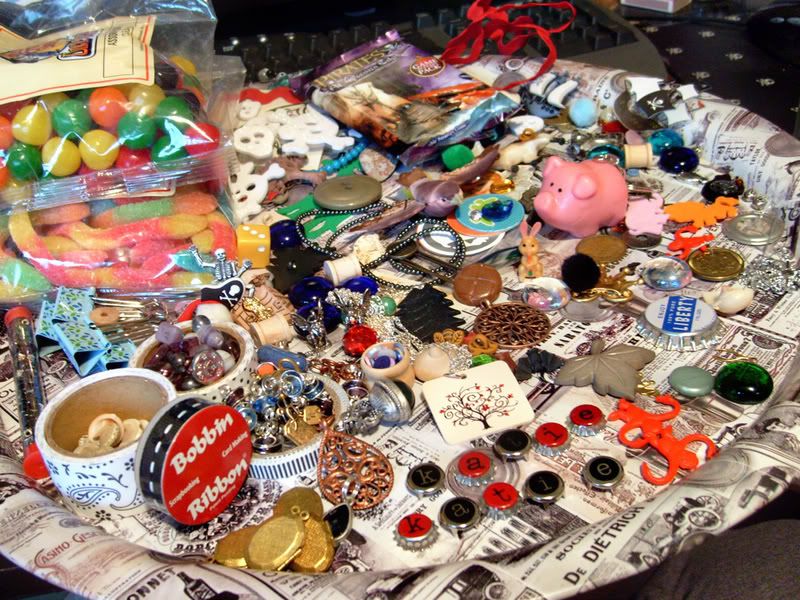 A few of my FAVORITES!!!!!!!!!! but i love everything! i just LOVE these ones the mostest!!!!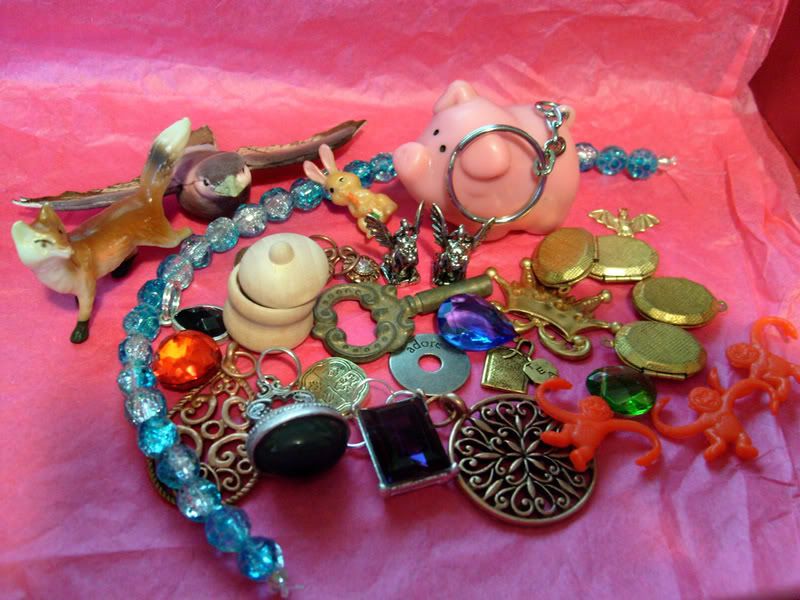 QueenNinjaMonkey is the bestest whimsy jar swap partner EVAR!!!!!!!!!!!!!!!!!!!!!!