yet another Twilight swap item I made for BunnyTuTu.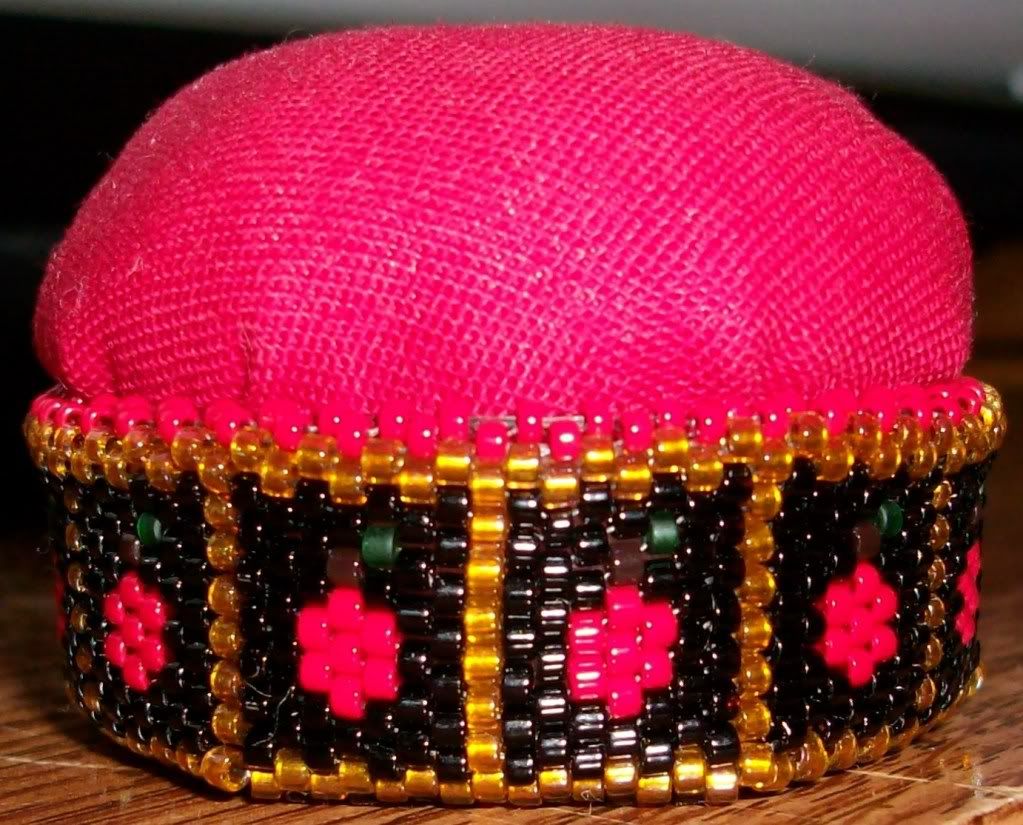 it's a pincushion made from a Sobe Life Water bottle cap covered in tiny seed beads.
I found
this tutorial
quite a while ago, and when I started the One Tiny Twilight Thing swap, I knew I wanted to make a pincushion for my partner. but the idea to use this particular pattern came at the last second (as I had forgotten about it). I just made sure to tweak the pattern so that it was more Twilighty.