I was on a roll! I technically finished this one last night too, but I didn't get around to taking a picture.
so by now, you may or may not know about my
Resident Evil shadowbox
and my
Twilight Shadowbox
. if those weren't enough (which they weren't), I also made a shadowbox based on the latest installment of the Silent Hill movie franchise and the game it's based on [Silent Hill 3]: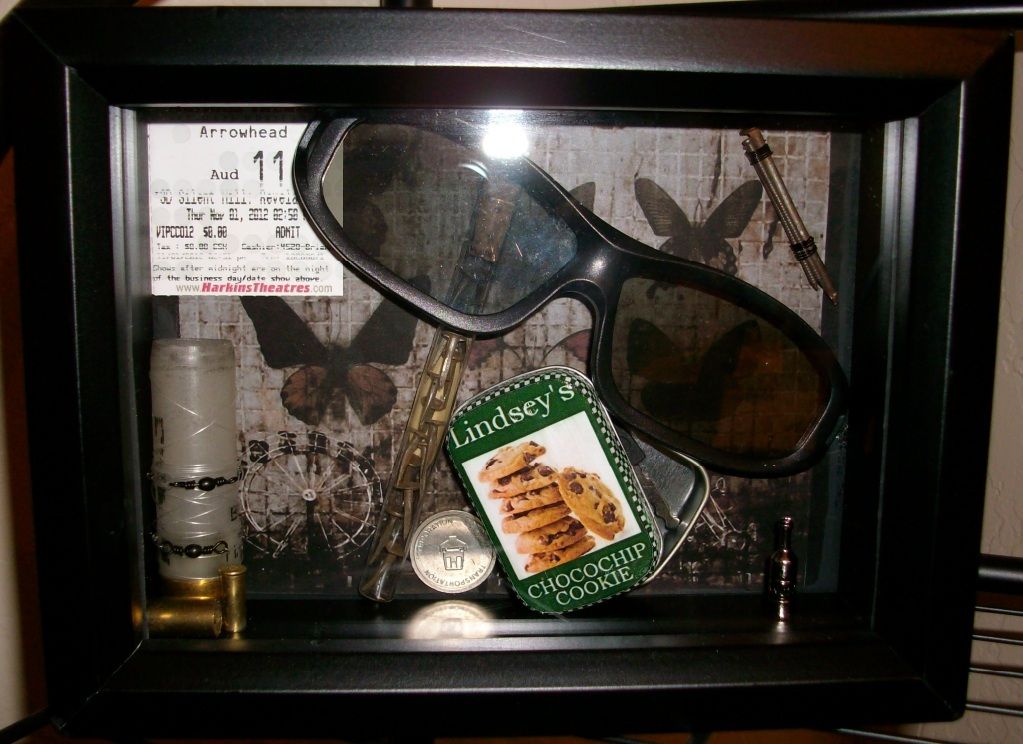 (click the picture to see it bigger/zoom)
I made the cookie tin based on
rackycoo's Altered Altoid Tin Tutorial
. is it just me, or is it hard to find the Altoids smalls tins? I finally found a 3 pack at Wal-Mart (and then singles at Hobby Lobby). I tried to get it as close to this as I could:
that's an actual picture from Silent Hill 3. the picture I wanted to use had words on it, so I had to go with a different one. but I'm still happy with how it turned out.
next up...well, you'll see.