my puzzle is finished!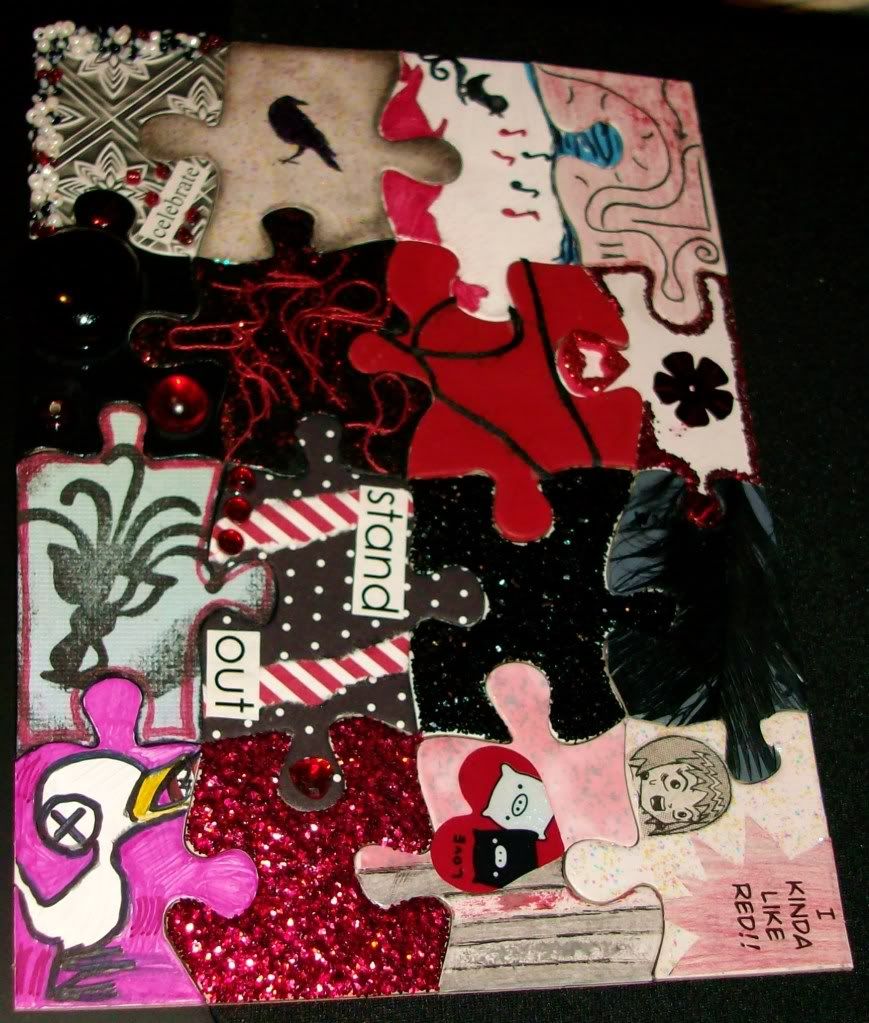 the black one I made with the red bits and baubles turned out a little dark once the glue dried. the big bauble is one of those glass pieces you find in a beta vase or flower vase. it's red, but it looks black. oh well.
we need to get another round started! I have more puzzles!!!!!