yes, book is in the title twice again.
but that's what it is. it's a needle book made to look like the Labyrinth book Sarah has in the movie. you may be familiar with the New Moon book I made similar to this. it's in my signature if you'd like to see that too.
FRONT: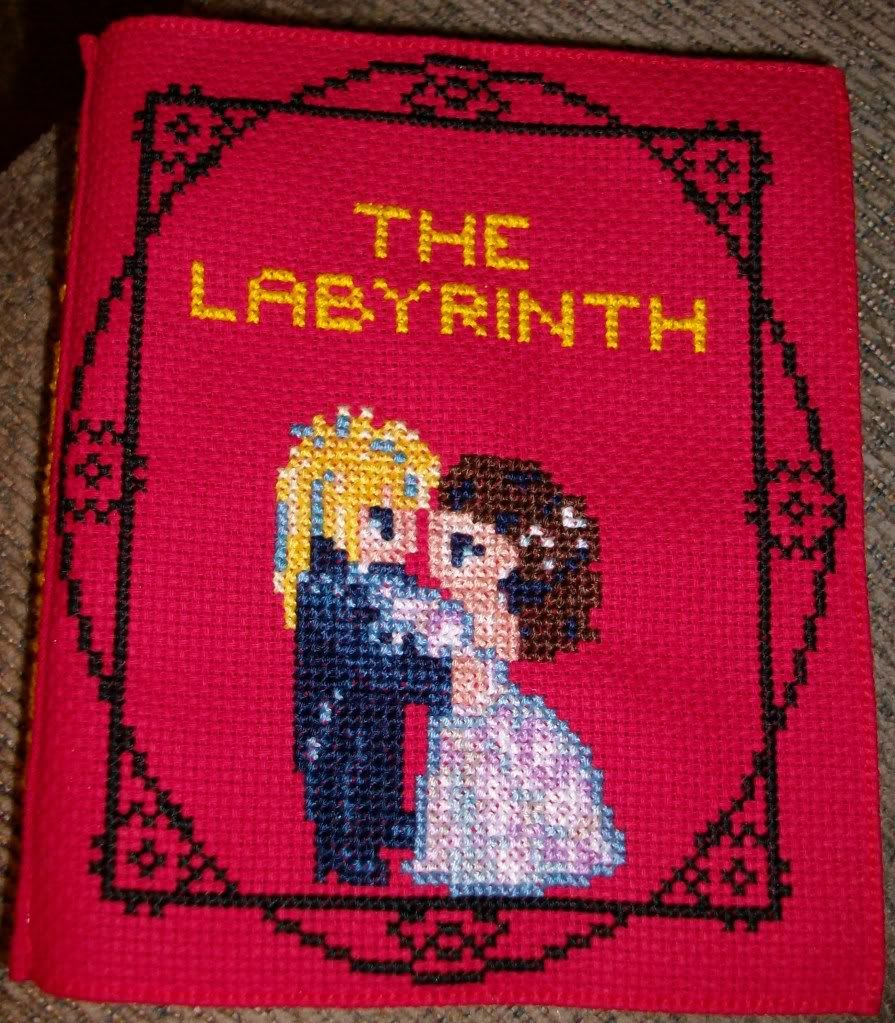 SPINE:
it's an oversized needle book. it has pages to put sewing needles in as well as a strip of Aida cloth on the inside cover for cross stitch/embroidery needles.
I really wish I would have saved the pictures, but I went through the movie and took screen captures of times when Sarah was showing the cover of the labyrinth book used in the movie. it doesn't have little people on the front, but I knew I just couldn't pass up the opportunity to use them. I searched for hours for them, I wasn't about to let them go to waste.