and receivers!!!!!!!!!!!
I received from blupaisan today! I am so freaking lucky it didn't get lost in the mail. not the whole thing as in the card and the envelope, just the card. one end of the envelope was open!!! but it was in there, completely unharmed.
she decided to do a card based on the dog breed that I like that just happens to walk past her house everyday. I couldn't believe it when I found out it was a little Pembroke Welsh Corgi!!! yay!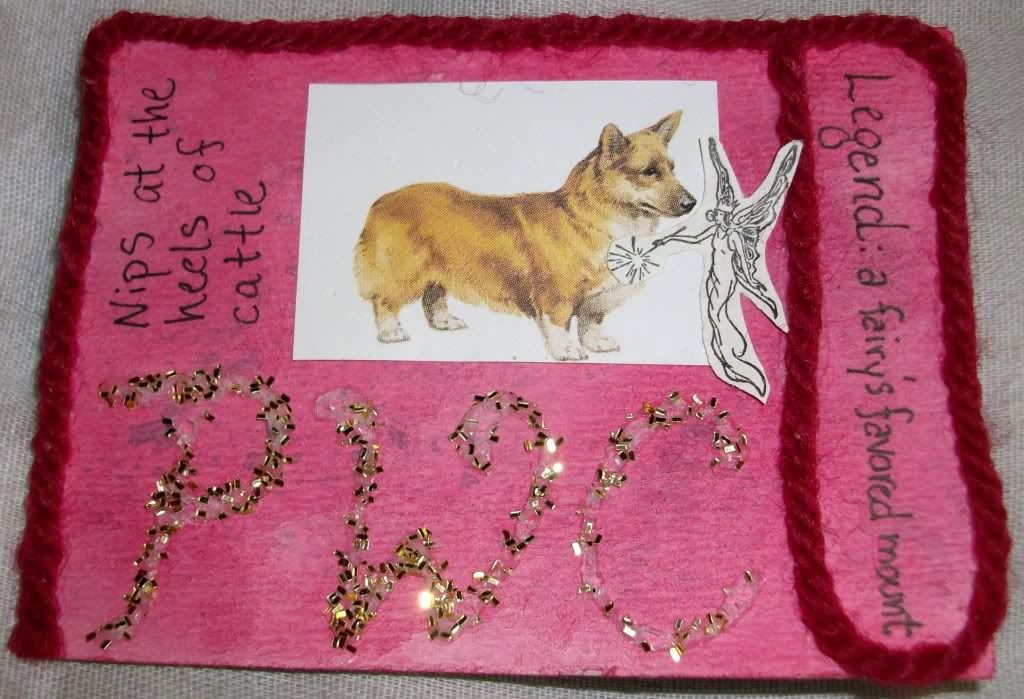 isn't it cute?! and blu, your printing is beautiful! I'm so jealous!!!
THANK YOU!!!!!!!!!!!!!!!!!!!!!!