got two more cards to add to the collection! (there's also a couple from the September swap if you want to
head over there
and see them)
from bunny1kenobi, I got a fantasy creature card (Stinger) and a Weird America card (route 666 in Arizona)!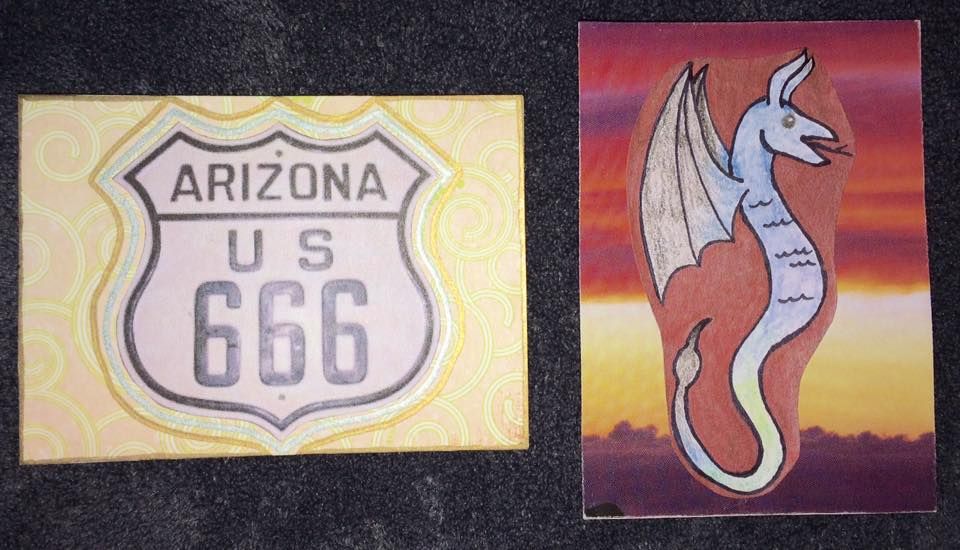 apparently route 666 has has had many weird occurrences recorded on it. it was renumbered to 491 around 2003. I used to live pretty close to route 666 in Pennsylvania. it is still numbered as such to this day, despite the fact that the sign is being repeatedly stolen.
thanks so much, bunny! I love these new additions!!!