I got my swap box today! WahooO!! Thanks Mizell!
Here are some pics (all are clickable to enlarge)
Everything together in the box.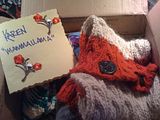 An awesome knit neck warmer/cowl and matching hat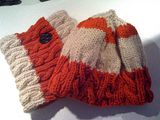 A thoughtful notebook filled with frugal tips!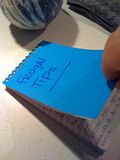 A wool dryer ball, nicely felted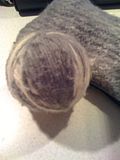 A cool pendant (Pheonix) already on the neck of my daughter (sorry for the crappy picture)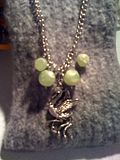 A wool felted clutch pouch (hand sewn)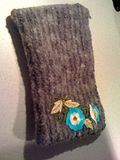 Cotton dish cloths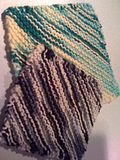 A super cool spare change can....great for tossing your pocket change into. (LOVE the decoupage)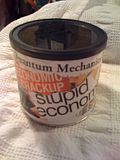 And possibly my favorite.....wool from Zorro, the llama!!! It is so freakin' SOFT!!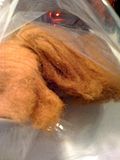 I already tried out the wool in some needle felting. It's so so soft. Zorro is the bomb. The dishcloth is hanging from the faucet, having done the dishes at lunchtime.
Thank you Mizell!!