ARE YOU PREPARED FOR THE INVAAAASIONNNN?

PREPARE YOURSELVES!

PREEEEPAAAAAREEEEE!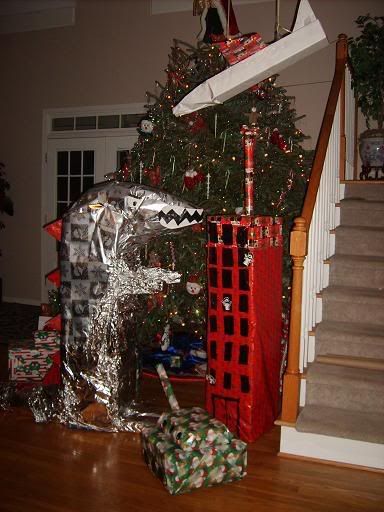 Why yes, that is a giant dinosaur monster attacking a city. The dinosaur is my brother's present, two giant stuffed animal fish. The tank is my dad's and was some movies and an MP3 player. The plane is also my brother's and is a calendar. My mom's is a portable DVD player and digital camera and is in the building!
I went the...uh... stylish (?) route, and also recycled boxes, scraps of paper, paper towel tubes, tin cans, and all kinds of other stuff to make the shapes! I cut mailing envelopes open and used the white side to wrap the plane and used the tinfoil I had used to bake Xmas cookies on to wrap the bottom of DINOMONSTER. The spikes on DINOMONSTER are made from cutting apart those cardboard pieces you get with men's work shirts.
Closeups!
Ricky and the DinoMonster size each other up! (Ricky is 6'6" tall)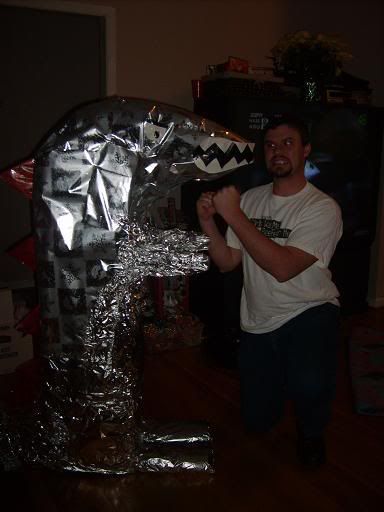 My mom and her building! (My mom is 5"5" tall)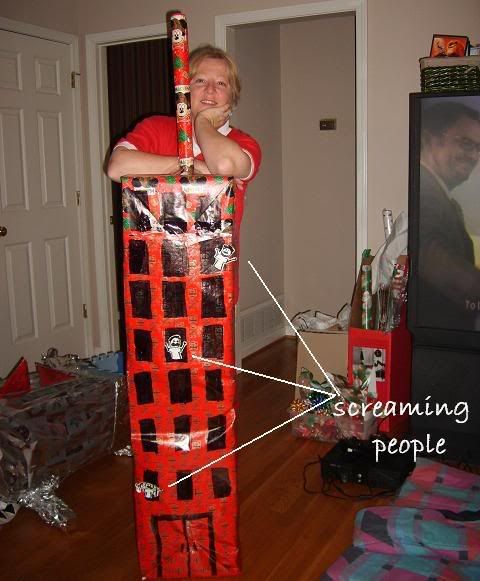 My dad and the tank!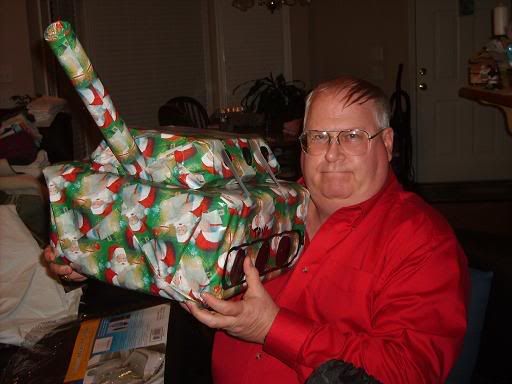 Ricky and the plane of doooom!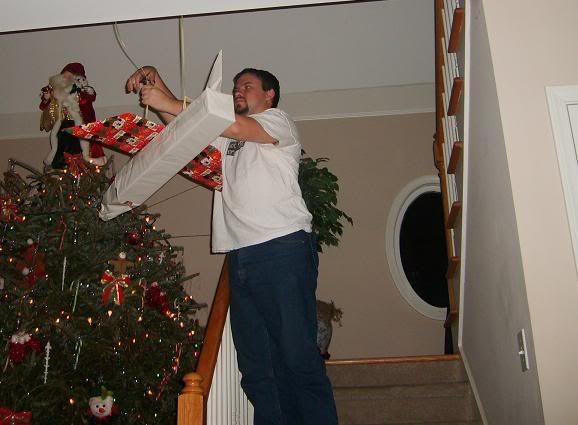 Tearing apart all my hard work: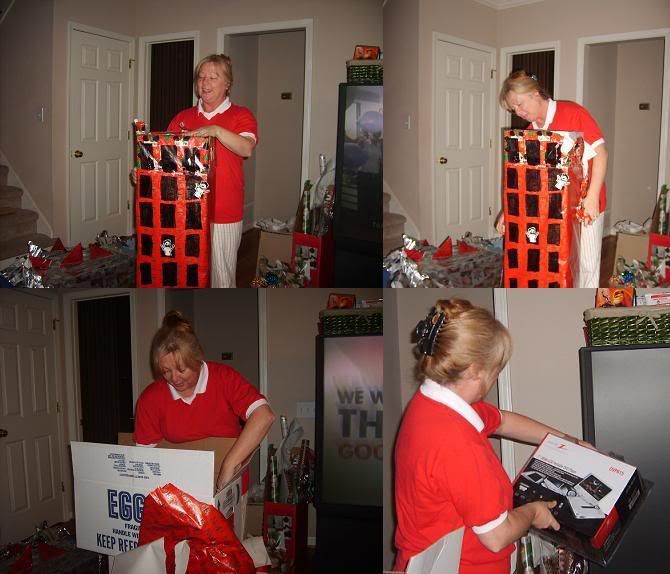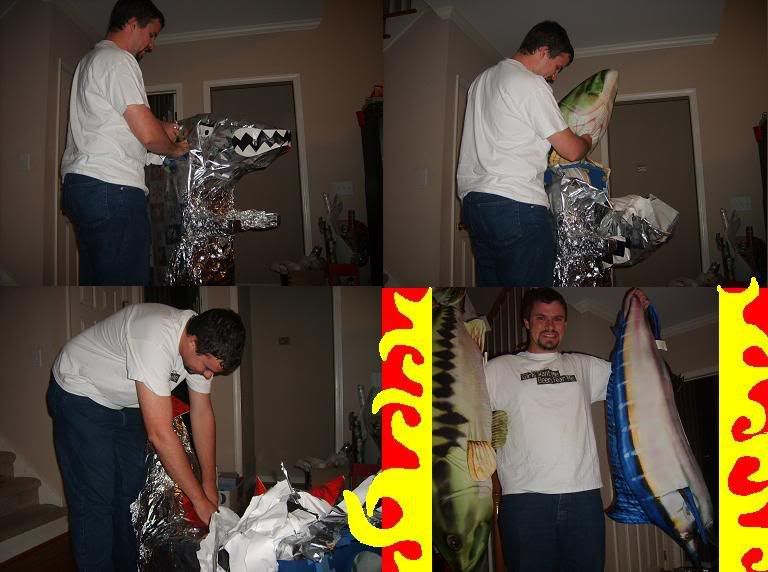 Lastly, the plane. While opening it, my brother couldn't find the present inside! The first thing he did was pull of the winds and set them aside - which is where the present was! Haha...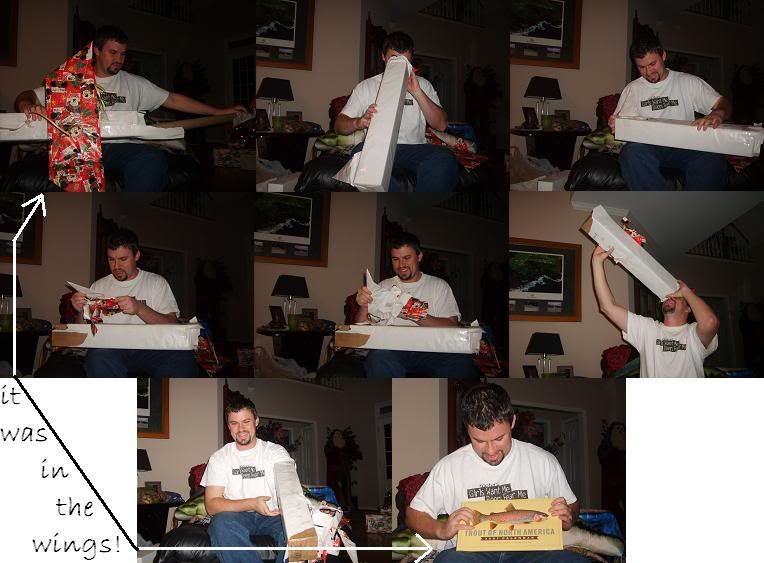 And finally, the 57' Chevy Spongebob Getaway Car! With REAL working headlights! I used old lamp parts, boxes, and tons of other stuff to make it!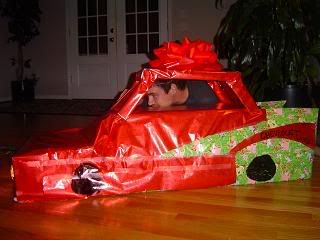 Ricky sitting in (on the other side of) his getaway car!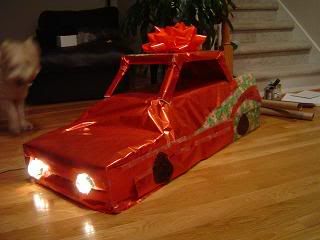 The working lights!
You can all thank my family for defeating the EEEEVIL DINOMONSTER. Without them, you would all be DEAD!
DEAD, I TELL YOU!
THANK.
THEM.