So, I'm moving in to my
first apartment
soon
, and started buying stuff, i love green and blue, red and white, so i decided i would make these colors in to my apartment some how.
so far my everything for the kitchen is lime -kiwi? green & black and i hope to throw some bamboo stuff in sooner or later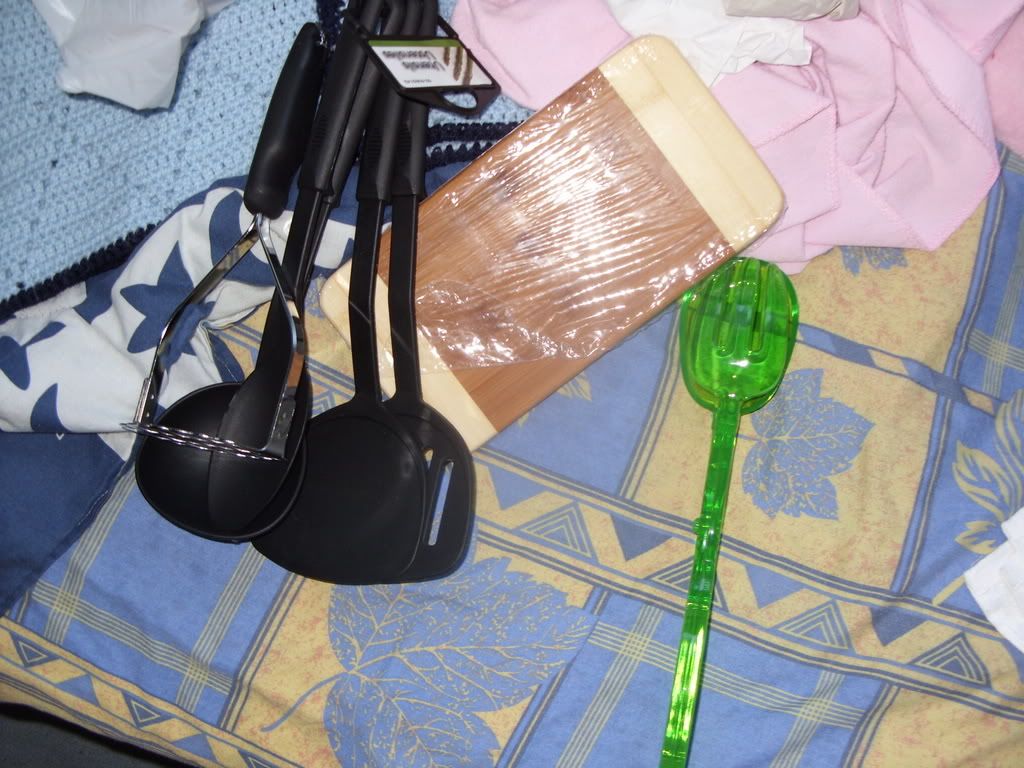 ( i love love love love my bamboo cutting board!)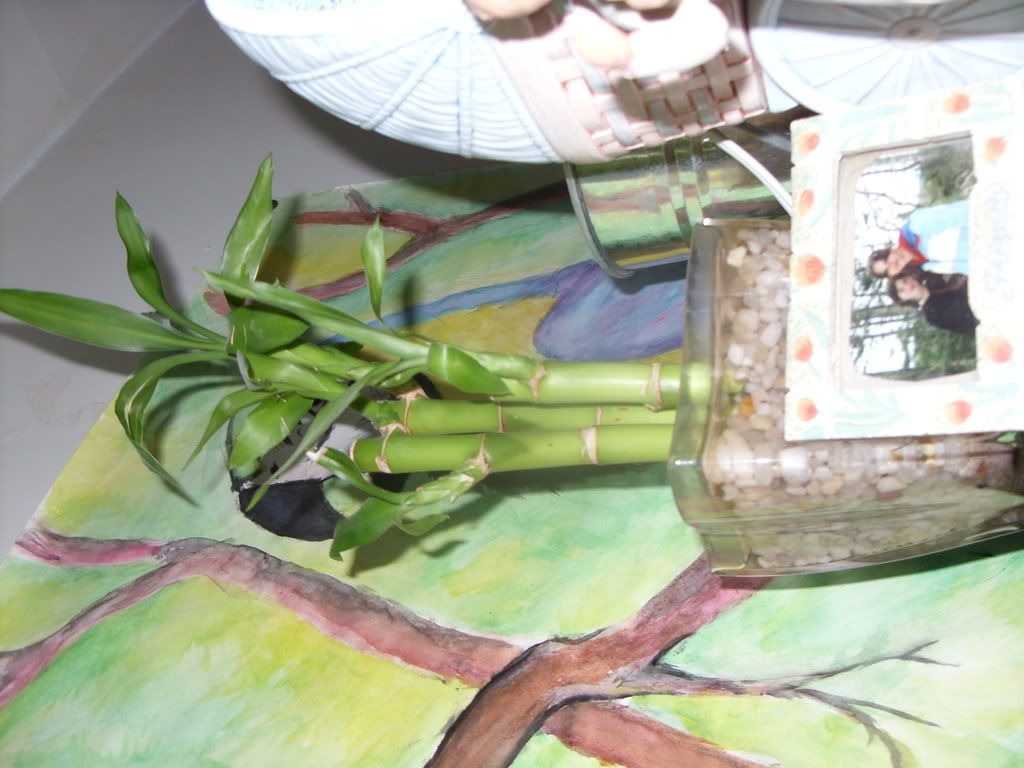 (i love bamboo i try to get fake bamboo stuff, poor pandas. this is my bamboo plant.. i love it)
and everything for the bathroom is green, blue and white,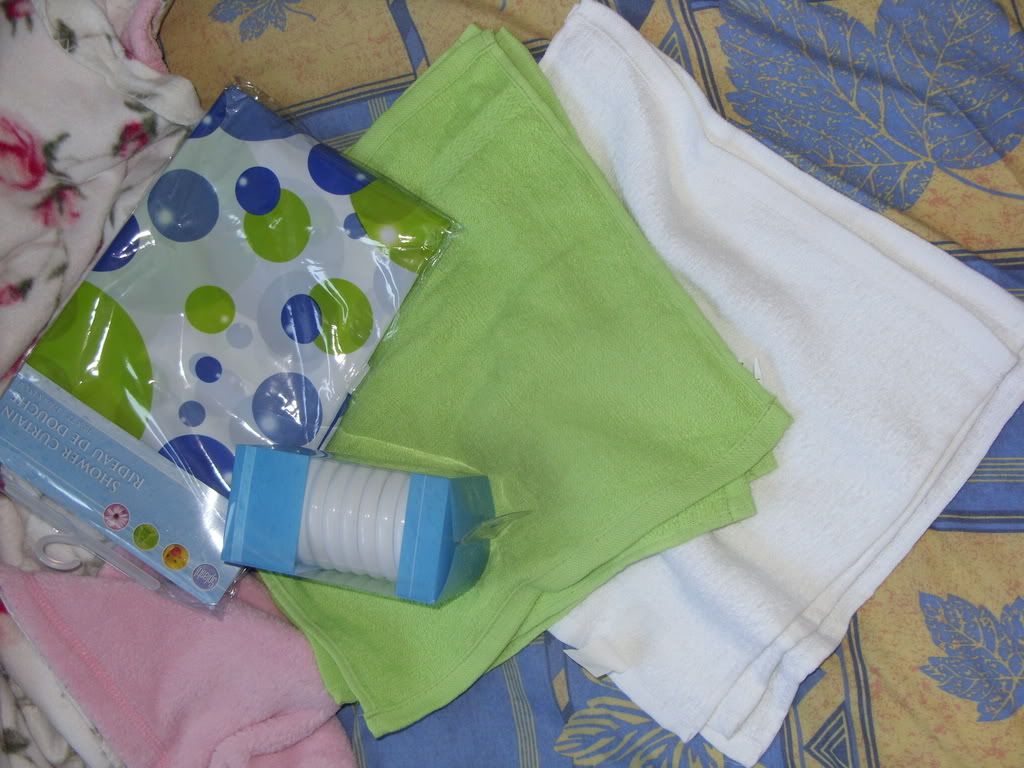 shower cutian, shower rings face cloths.
but I'm not sure what to do with my daughters room (shes four months old), The living room
(i like this sort of thing)
i love this couch! i want that couch, i hope the ugly couch I'm getting from my boyfriends parents will look something like that when I'm done with it.
or my room (I'm thinking a modern japan type thing or ancient Egypt theme) , i know I've always loved black furniture, so all the old hand-me-down dresser, beds etc.. are being painted black and sprayed with a protective gloss type stuff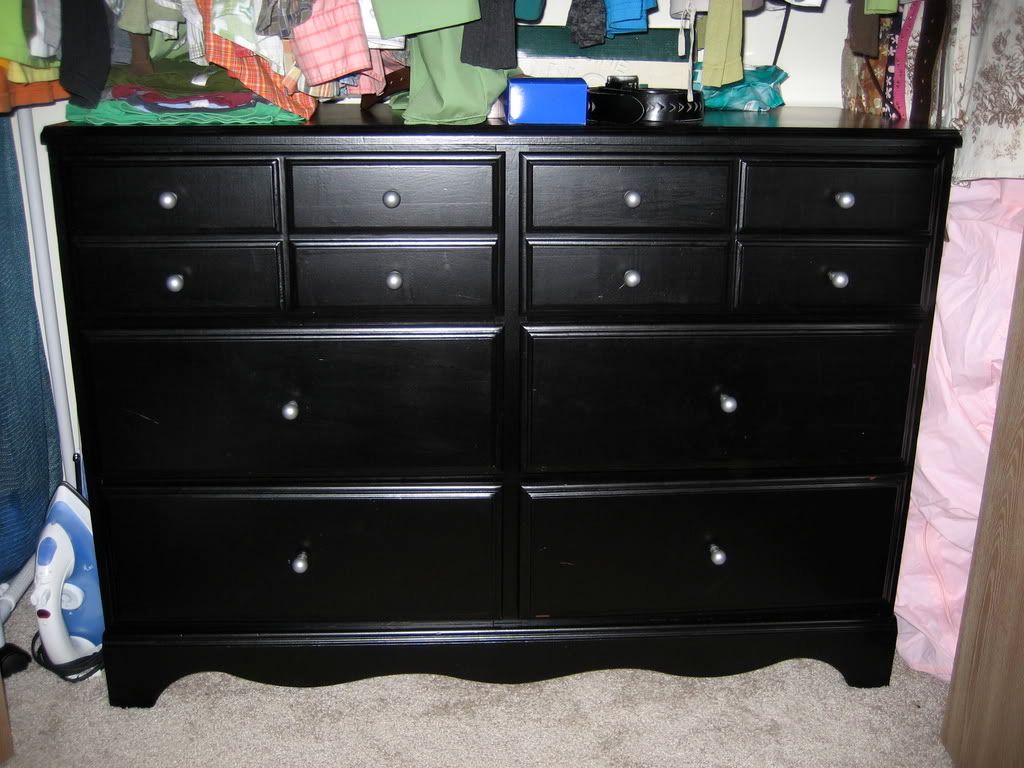 (This is what i
hope
my furniture will look like black belongs to
sunnydays914
)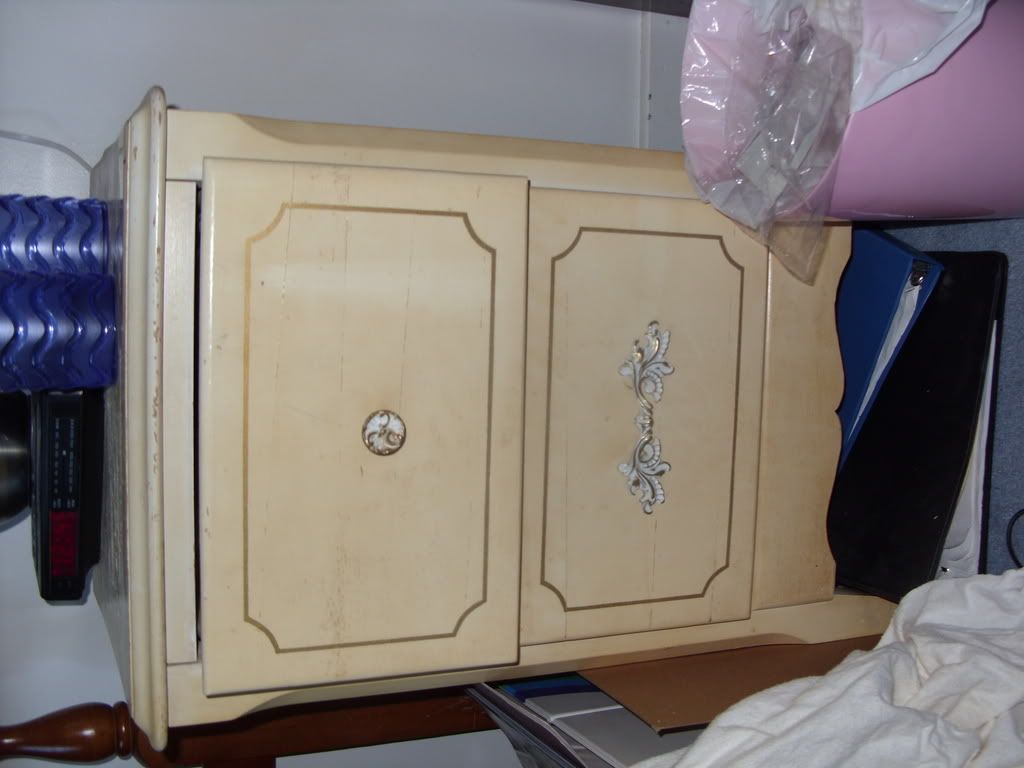 (This is one of the things im turning black and updating with sliver looking handles.)
(i love love loveeee this bed! so expensive though
, i might get my dad to help me to build a bed like this one day.)
but I'll face it i have no clue on how to decorate an apartment.
what colors will make it look smaller what colors will make it look bigger.
should i make over that ugly couch?
or just leave it as is for now?
should i repaint everything i get?
should i leave somethings alone?
so many things not enough time.
I've been looking threw the HOME SWEET HOME thread forever, gathering ideas, but i don't have alot of time on my hands, and most projects look REALLY complicated and i don't have a big budget.
I've raided the dollerama at my town and I'm going back for more, but you can only handle so much stuff from the dollerama. not to mention all the gently used items i will be receiving,
these are some projects i really want to do in the future only i have no idea how to most, and sense i wont have internet for a while after I'll be stumped... ( I'll miss you google <3)
i wants blood red fabric (
HannibalSmurf
did this)
only white maybe? (
craftyjnet
did this)
so those were a few things i want to do. or find somewhere. (yard sales.... yay!)
so any ideas, projects, advice, you have is good!
thanks for looking.