My wedding was on the 6th and it was amazing. A lot of crafting happened to make it that way. Both by myself and by my amazing friends and family.
My bouquet and the bouquet for my maid of honor were made with a combination of chain mail flowers made by my now husband, buttons and button flowers, silk flowers and feathers, oh and clock springs I received in a Jar of whimsies swap. I was ridiculously happy with how it turned out.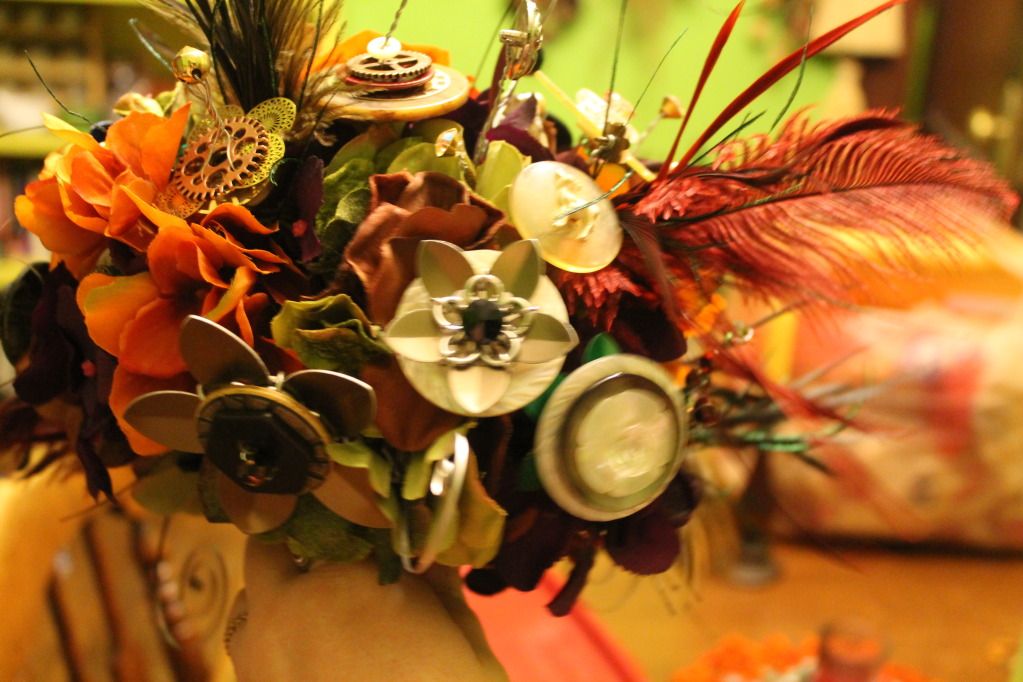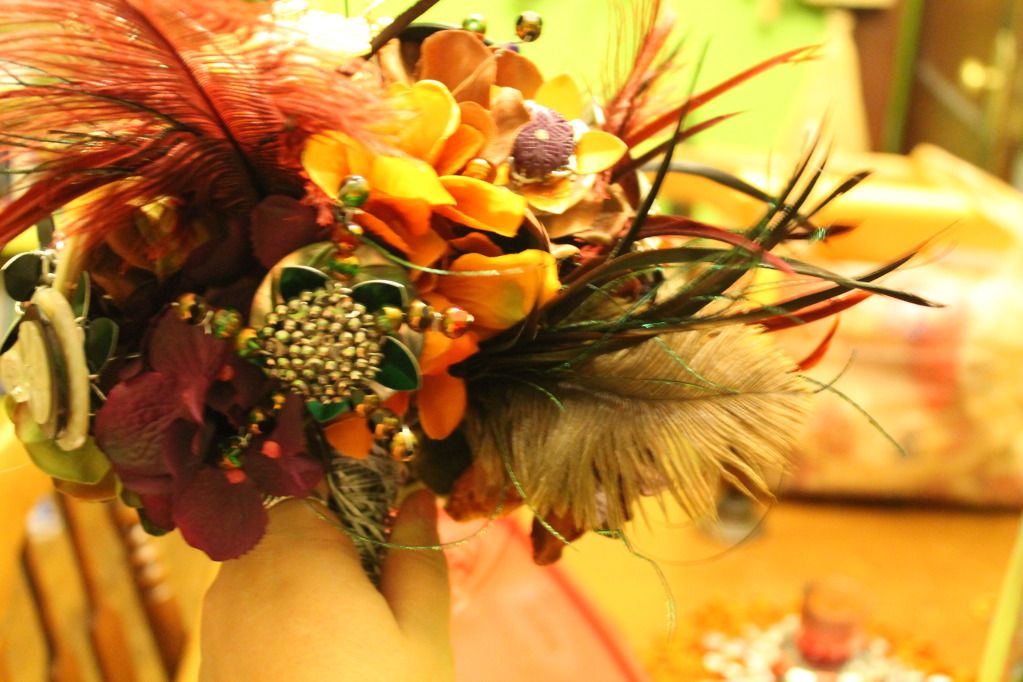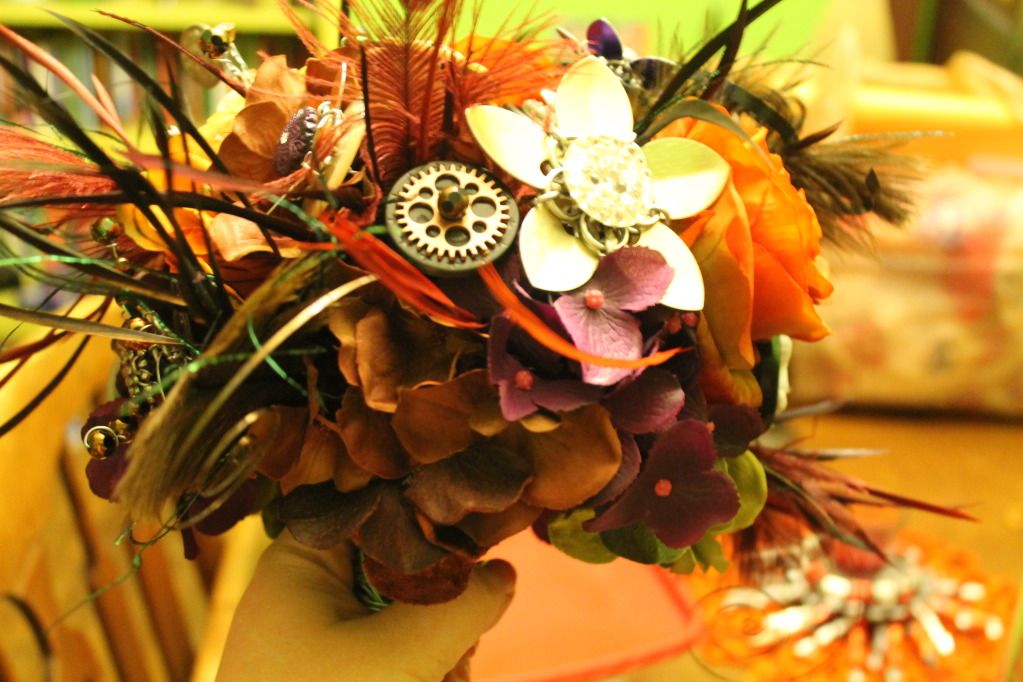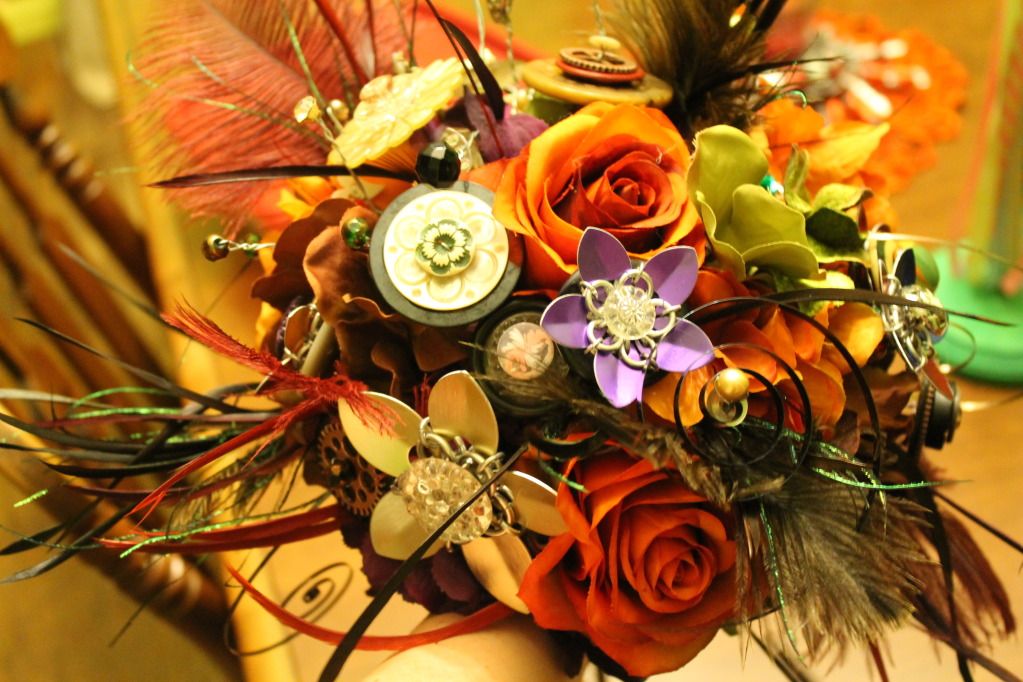 My mother made the jacket that I wore over my dress, as well as the vests that my hubby and his best man wore.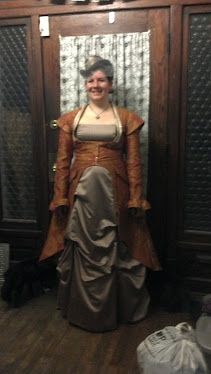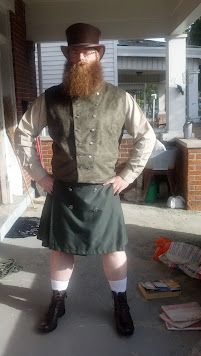 I decorated a pair of store bought wings for our flower girl.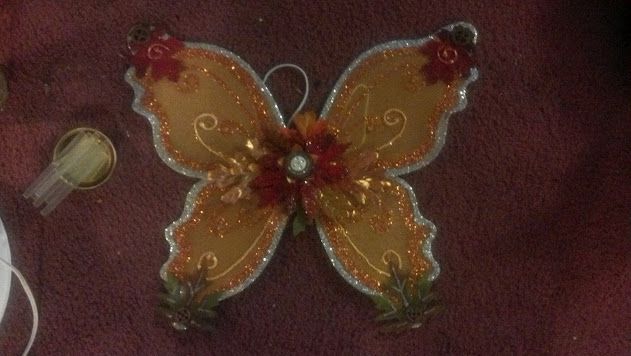 We glued together wine glasses, vases and plates to make tiers for cupcakes.
I used an old suitcase as our card collector, and decorated it with book pages, leaves and little gears
We painted doilies and folded them, then stuffed them with flowers and put them along the rows of chairs for the ceremony space.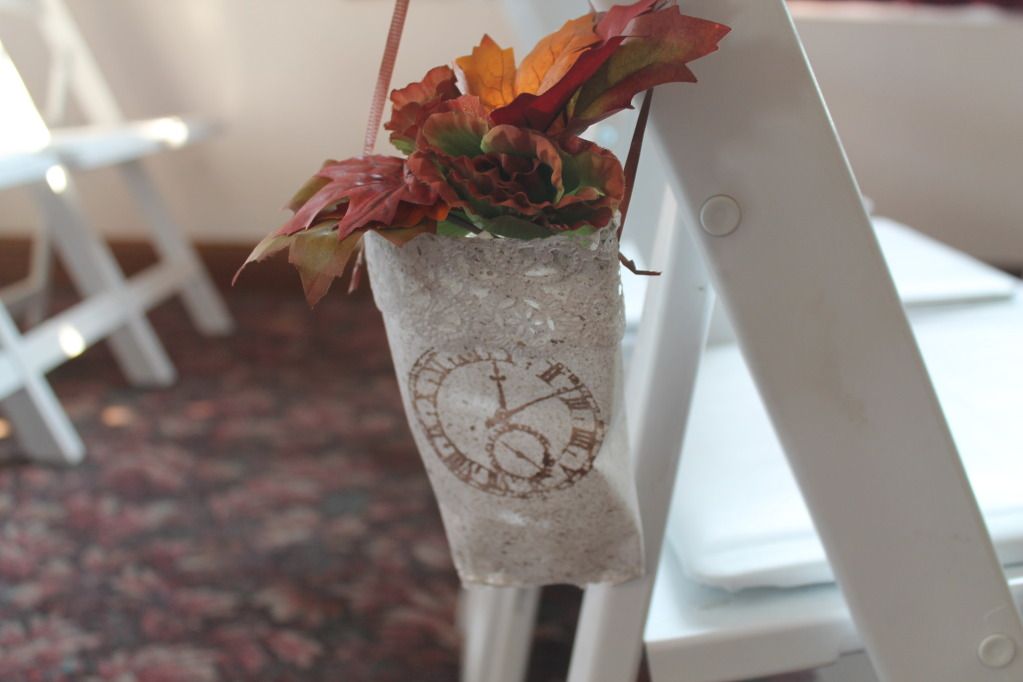 Some of the unused bouquet flowers were wrapped around sticks and placed in a silver tea pot, then wrapped with leds to decorate the bride and groom table.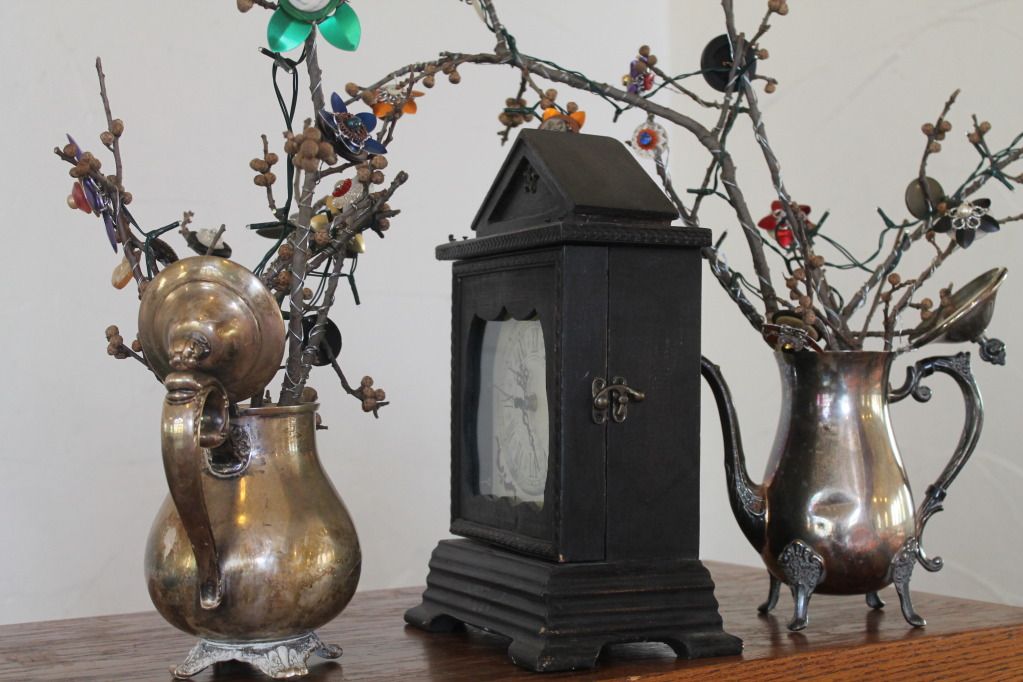 The grooms father made us some amazing table numbers using branches.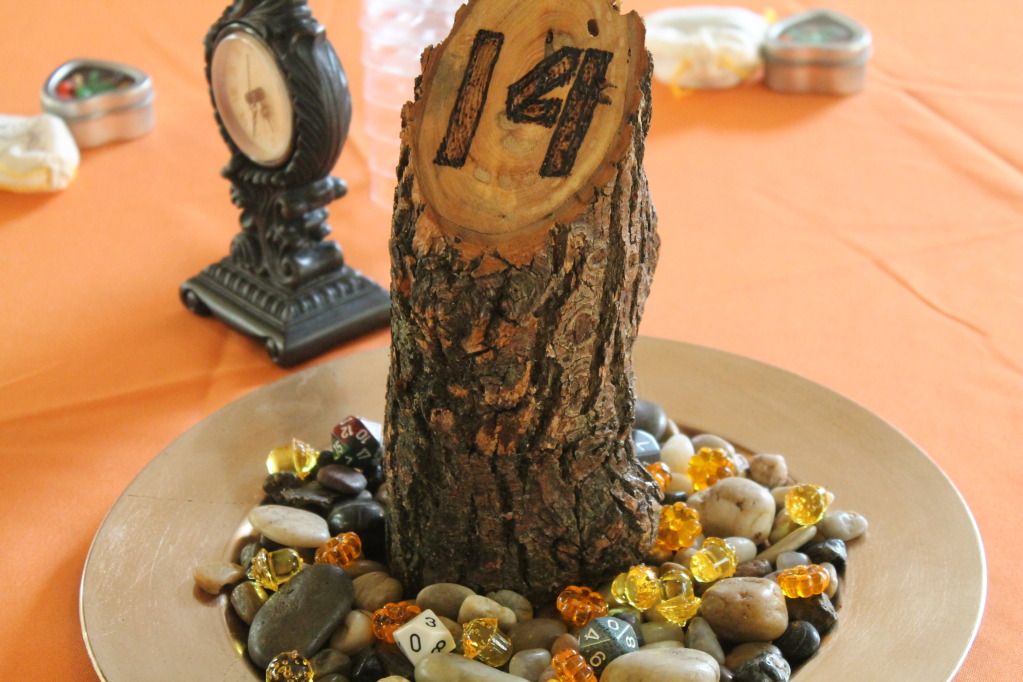 There was a lot more, but we don't have all of our photos back yet.
Thanks for looking.