So this is my 4th project now, just something fun to take up my free time in the last few weeks. I used to love Sailor Moon when I was a preteen and have been feeling a little nostalgic so I did a little chibi Sailor Moon. She is based off of this
drawing
.
All
of the
other
inner
senshi
and
Chibi Moon
are also done and I thought it would be cute to do them as well but maybe some other time. I don't have any idea what I even want to do with Usagi, I don't know what I would do with all six of the girls. Maybe someone else will do them?
I'm not 100% satisfied with how she turned out, and if I could do it again there would be a lot of changes, but over all I think she looks pretty cute.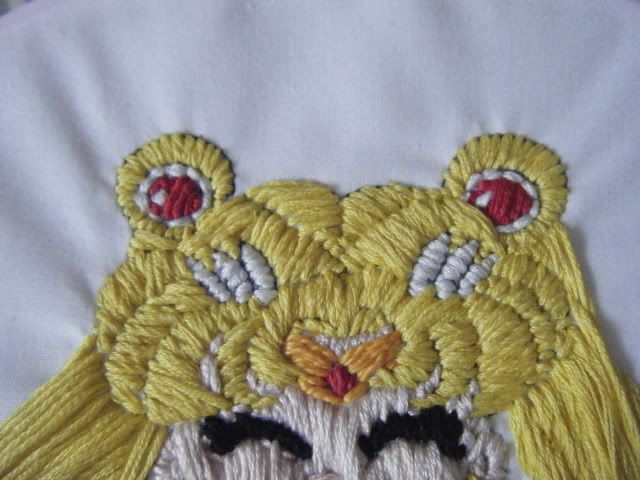 I think this part of her turned out best; the top of the hair, that is.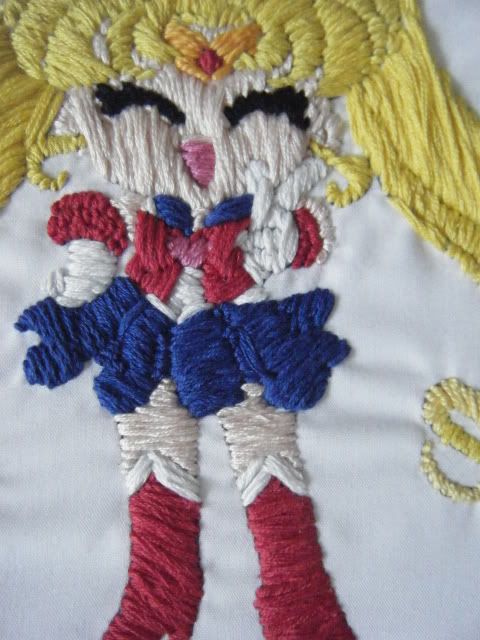 Uniform detail. Definitely had to lose some of the finer points of her costume.
Thanks for looking!!