hey hey dear craftsters!
this is my first post and i thought i could include everything i crocheted so far.
the first pics here show a panda bear i crocheted for a friend of mine as a gift because i stayed at his house during the easter vacations. i did have a pattern for it, but i think i've somehow lost the link to it :/ i'm sorry!
panda
view from below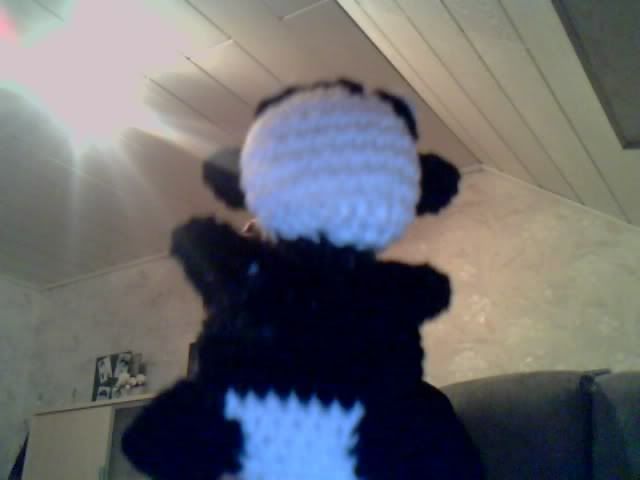 side view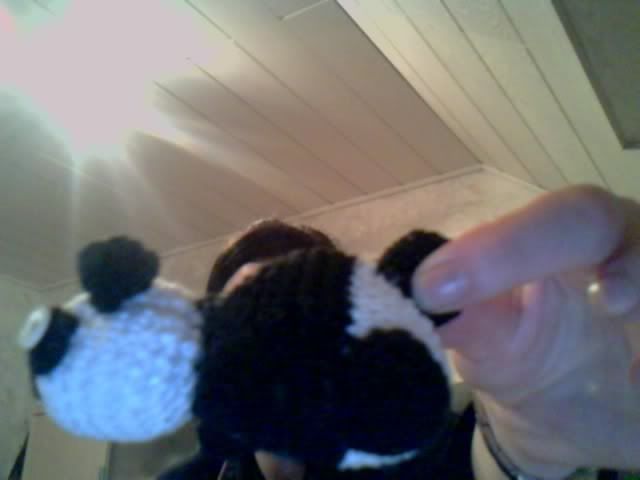 this is the orca whale i crocheted for my boyfriend. he was jealous because he didn't get the panda... so i had to make something special for him! it wasn't easy to find something but as he likes orcas a lot i crocheted one. i didn't have a pattern but it worked out alright. for the white spots and the belly i sewed felt to it.
orca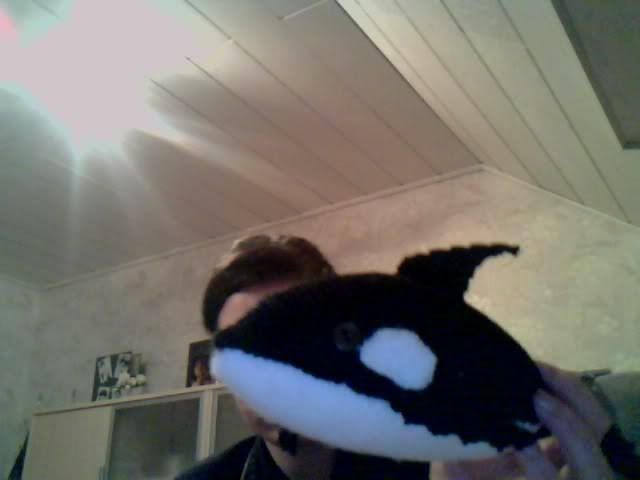 front view
side view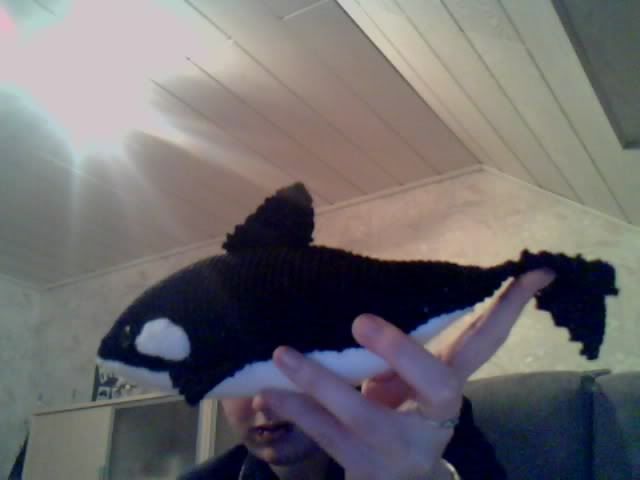 for this years mothers day i crocheted a strawberry cream tart. i used an essential oil to give it a vanilla coconut scent because i think i'd like the creamfilling to taste like that
i used a pattern from:http://www.normalynn.info/morefreepatterns.html and changed it a bit.
strawberry cream tart
strawberry cream tart on my hand =)
sooo yeah. that's it for now. i didn't photograph all of my crocheting projects yet, but i'll do that soon =)
please tell me what you think of them and have a nice day!