I actually finished sewing something from a pattern! I love this purse and it is so much nicer than my old one. I did modify the pattern a bit so the handle can be removed so I can wash the purse. I also used different handles that were called for because I don't like the look of the bamboo one. This is Simplicity 5151 bag A with a couple modifications. Instead of sewing the handles between the front fabric I sewed it together and then folded it down and then added snaps to hold the handles on. I also added the ribbon for added security in case the snaps com undone. Plus the ribbon is cute.
The button closure was a last minute addition because I thought it needed a way to be kept closed.
Front of the bag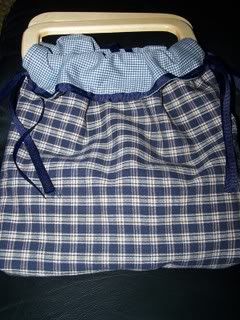 back of the bag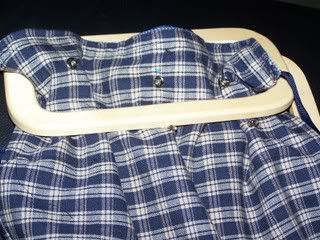 snaps so I can remove the handle
What do you think?