omg this thing was a beast! i've never quilted anything before and when i saw someone post a ticker tape quilt, i thought, bada-bing, easy quilting! no piecing! HA! no piecing, just beastly turning-of-giant-fabric-sammie on my small machine. around four sizes of one meeeellion ticker tape pieces.
anyway, i finally finished it after 9 months of stitching here and there, and i have to say, i do love it! it's in my 4 year old's newly redone room
a ticker tape quilt and bunting, how much happier can a room get?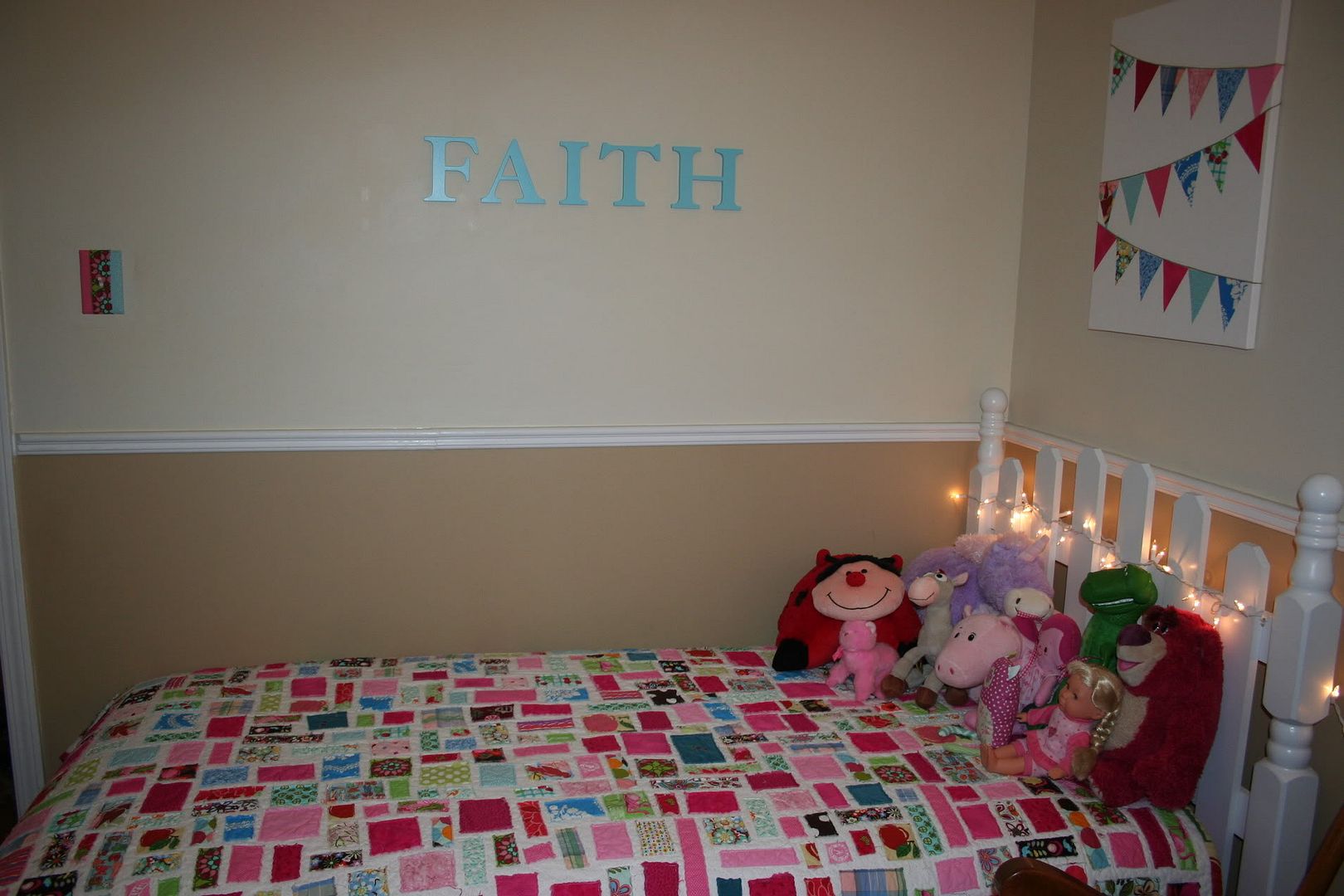 thanks for looking!