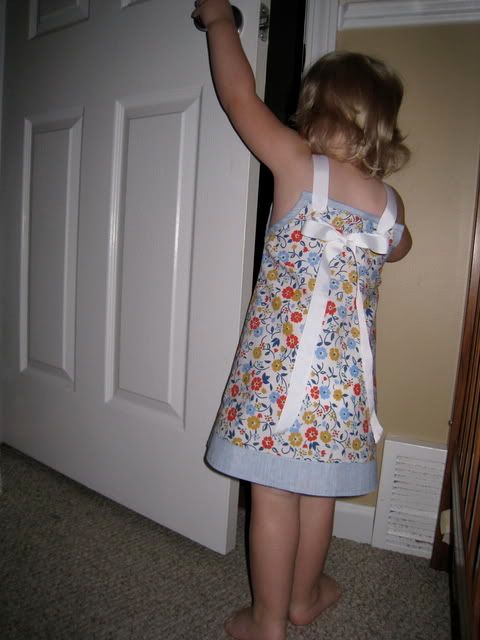 so earlier this summer, i made my first dress from scratch. i think i posted it here, if so you might remember it. turns out, those straps were really too short for faith, and the buttonholes were so low the top sort of folded down. so i put it away and forgot about it. then last night, i had an epiphany about grosgrain ribbon, lol! so i decided the front would be the back, added another buttonhole, and came up with this. i love it, i will be making more
as always comments and criticisms welcome! i might shorten the ribbon tails, and i hadn't sealed them so the ribbon is just starting to fray a little...
(excuse her crazy hair and signing for more in the second one, lol!)
this is how it was earlier, it had this kind of strap on it...pulled through the buttonhole and knotted.