Hey everyone,
This is the first project I've posted on craftster. I received a digital camera for xmas (hence my first post w/ pictures) and it needed a cozy to keep it from harm. I could have bought a case for it, but since I'm a DIY kinda gal I decided to make my own.
I had some scraps of polka dot fabric from a skirt I made, and some light blue felt for the inside. The cozy has a simple button/ribbon closure and the button hole on the flap is for the wrist strap on the camera to go through.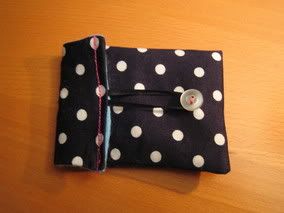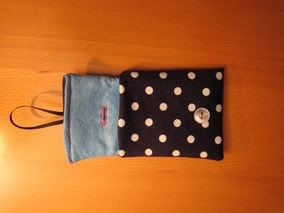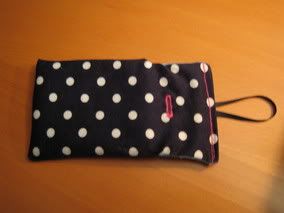 Since I only have one camera, I can't take a picture with the camera in the cozy
But you get the idea.
Katherine
Okay...I finally got around to making a camera cozy for my sister and documented the process for all you out there!
*Tutorial*
1. Start with a piece of fabric and felt that are roughly the size of your camera. I "gift-wrapped" my camera in the fabric to find the dimensions. Leave about 1/2" around the edge and bottom for seam allowance.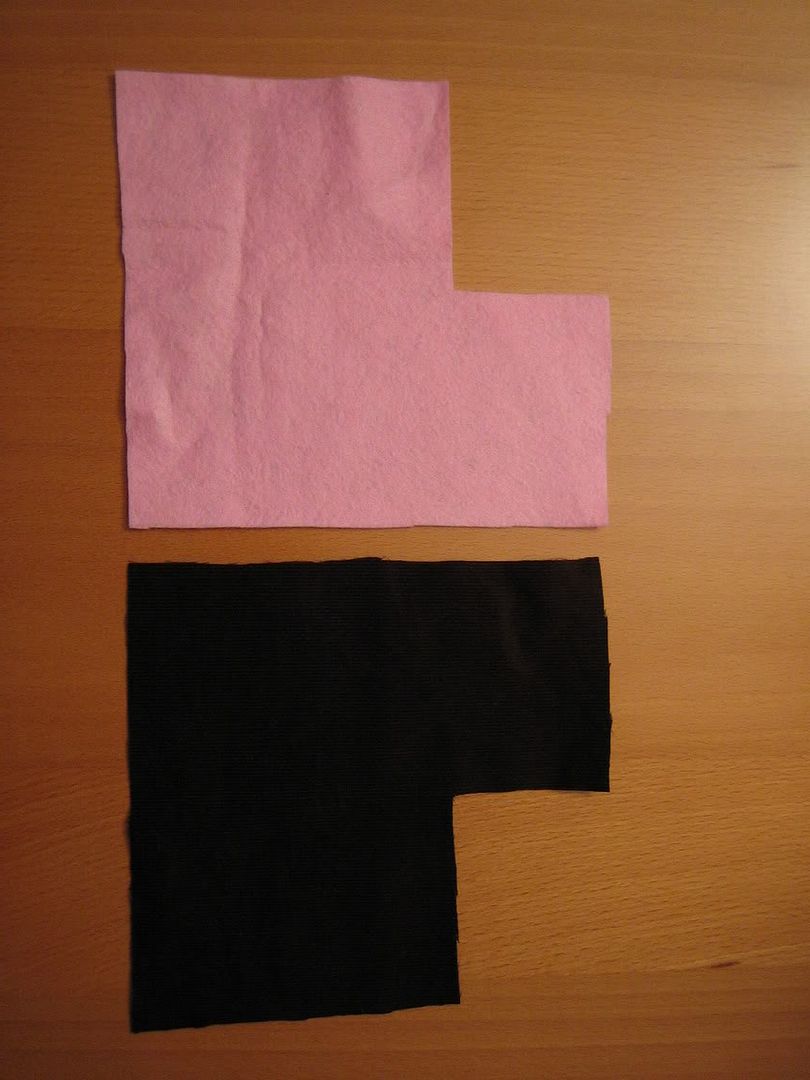 2. Pin edge and bottom...like so: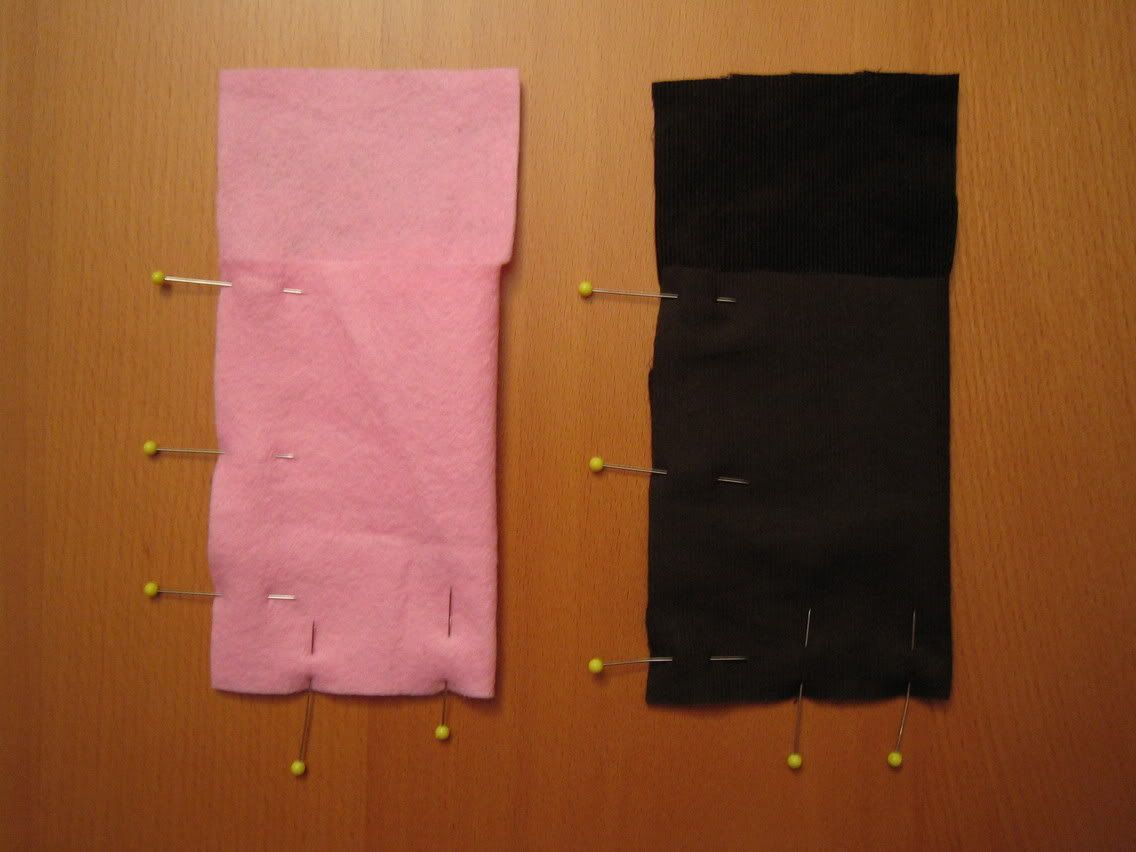 (Make sure you pin the "right sides" together).
3. Sew along bottom and side: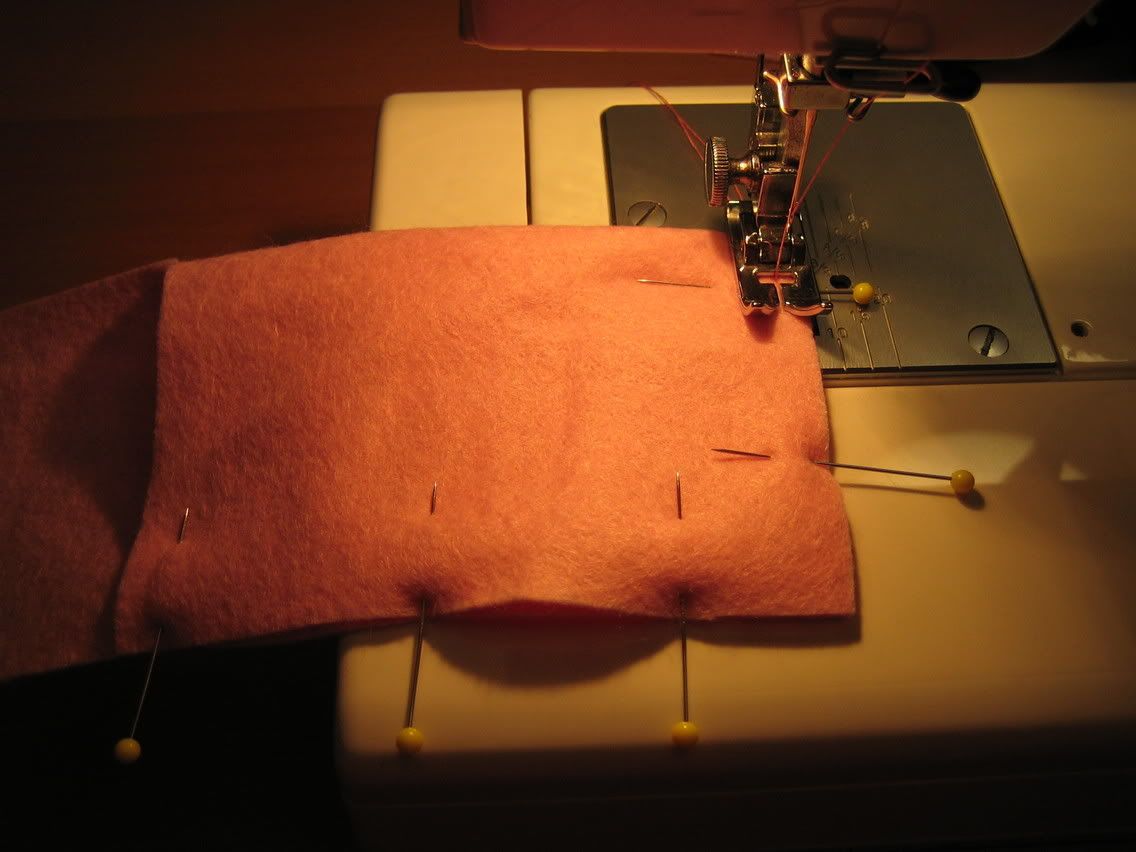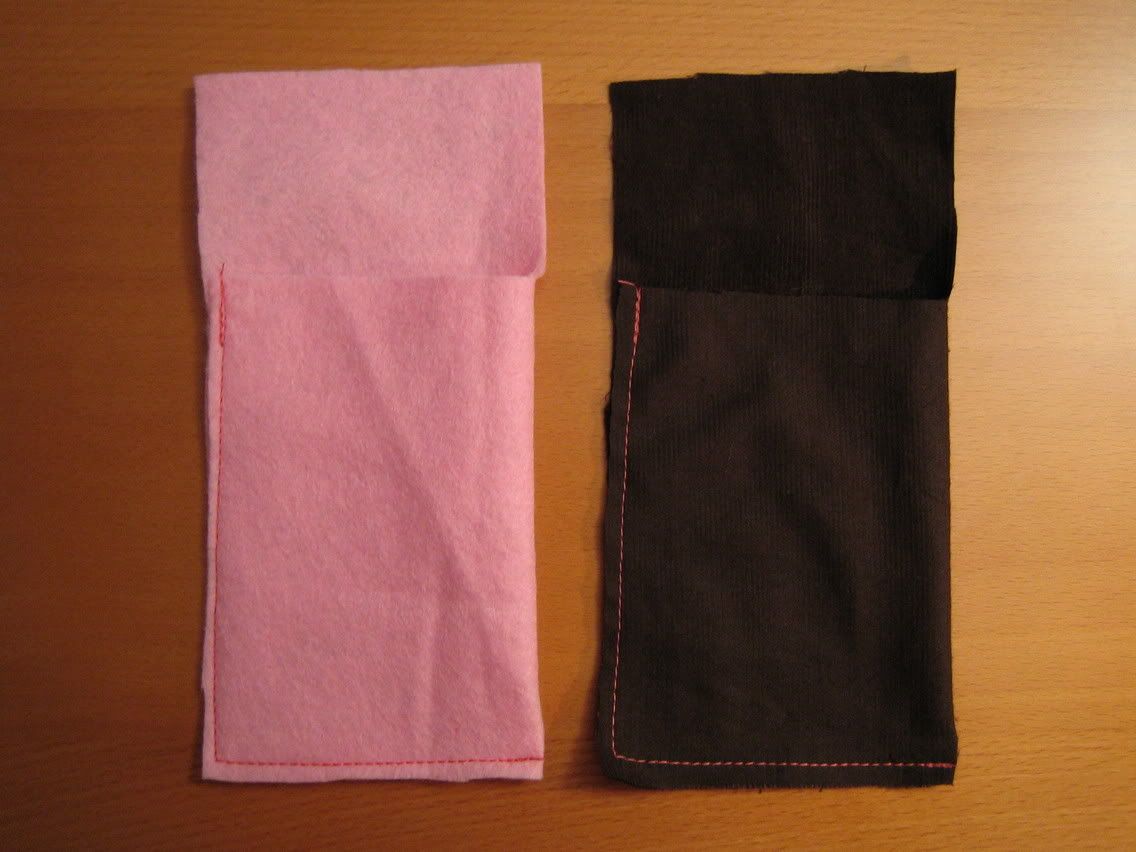 4. Flip the felt piece right side out and put into the fabric piece. Make sure the right sides are together. Pin the pieces together leaving the top of the flap open.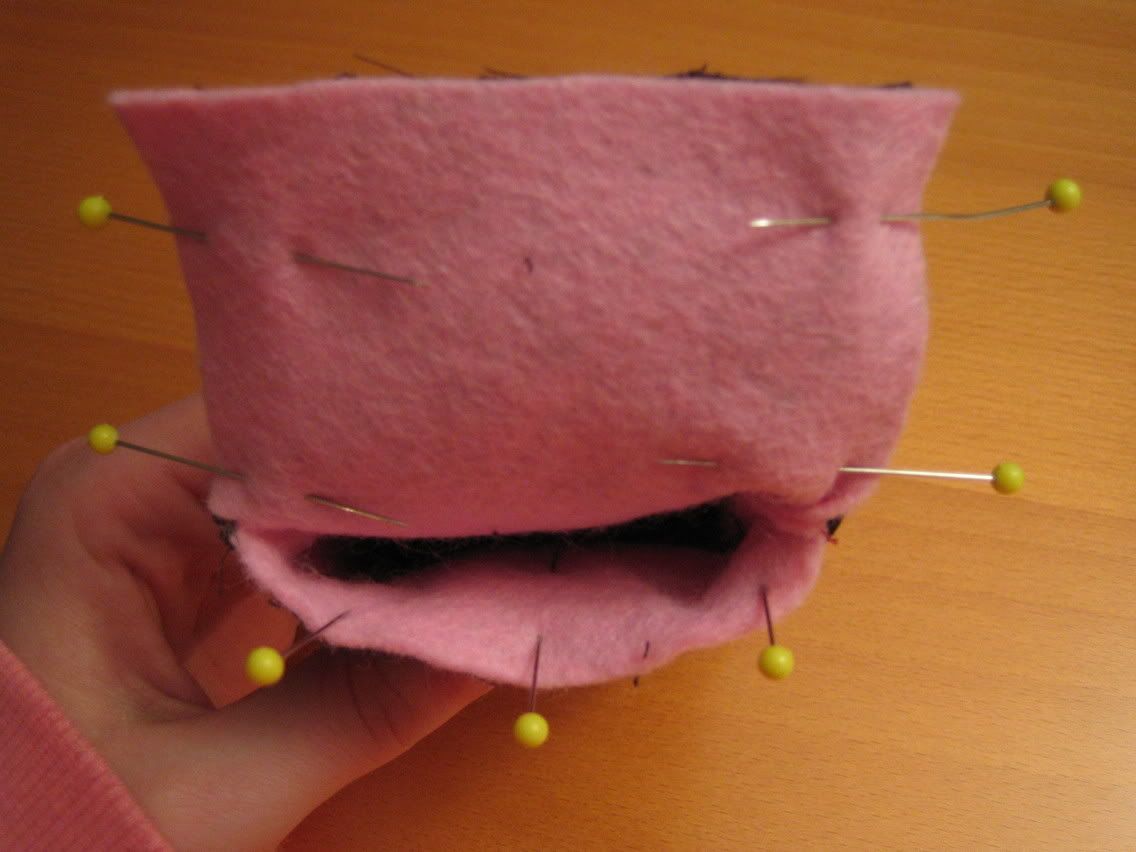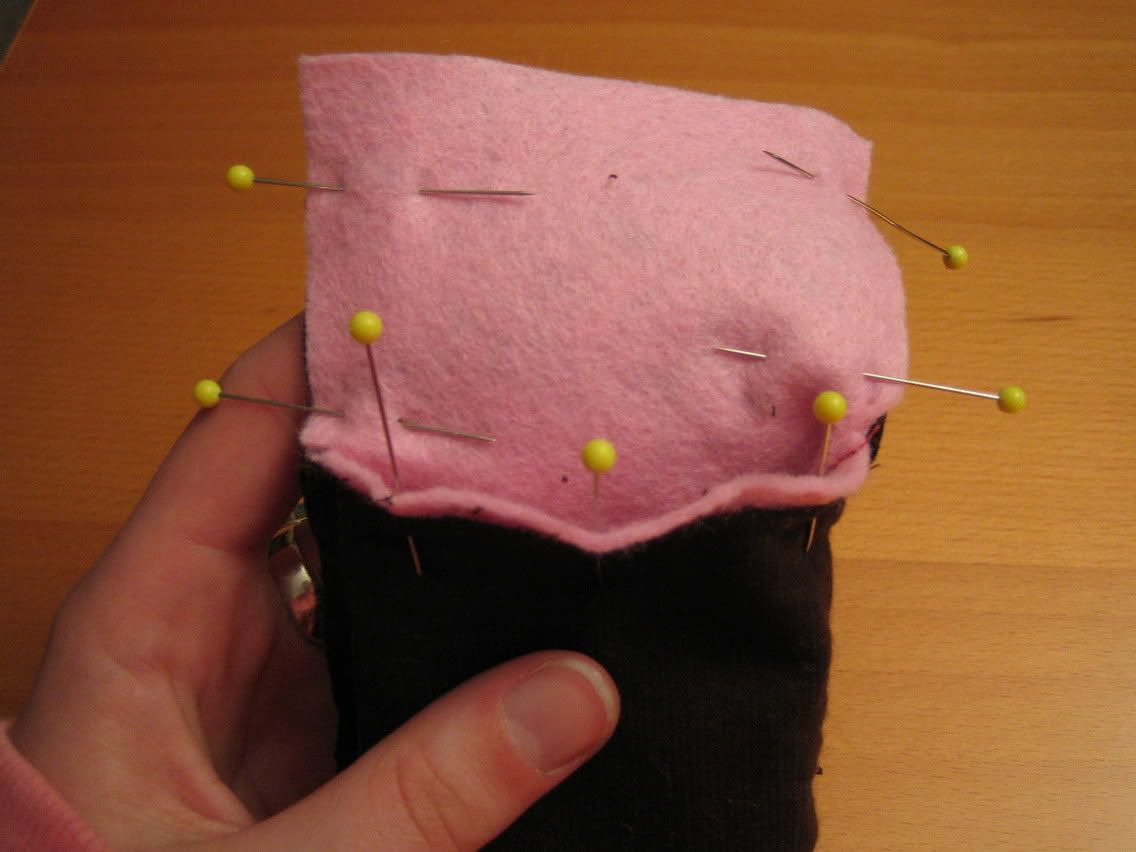 5. Sew the pieces together...leave the top of the flap open: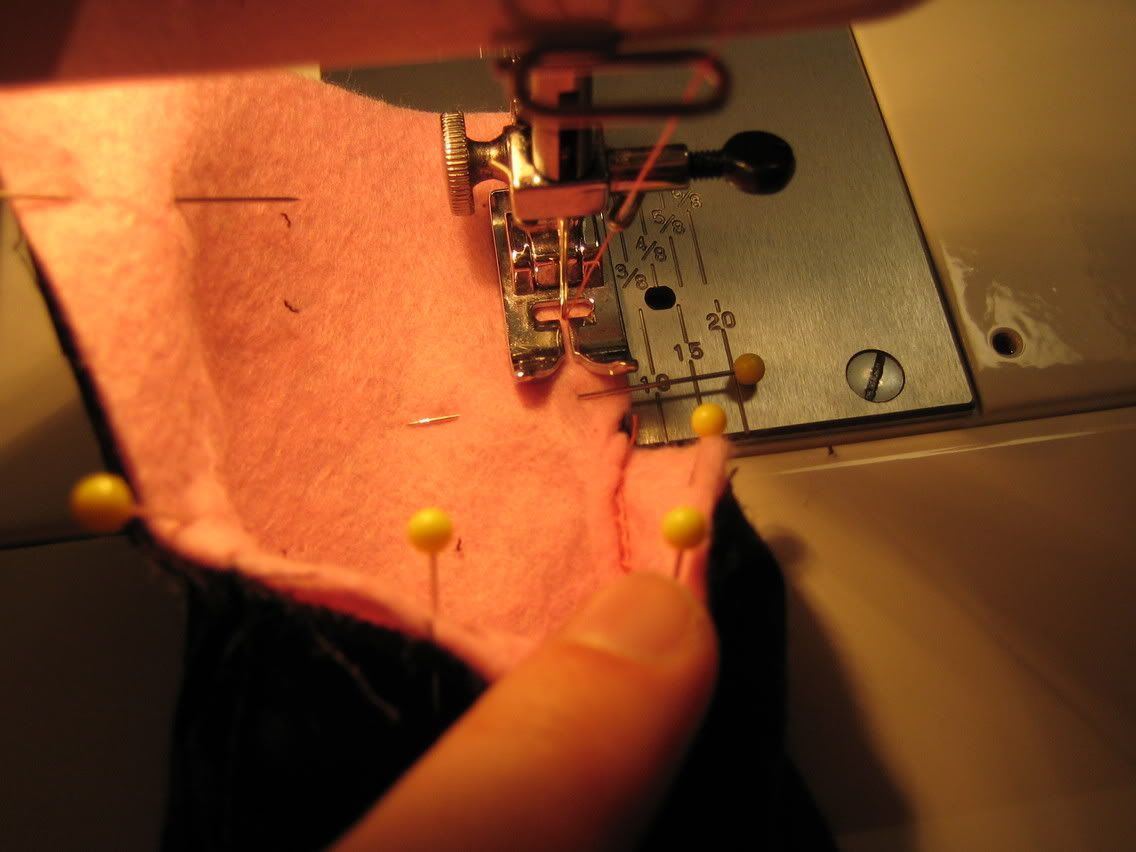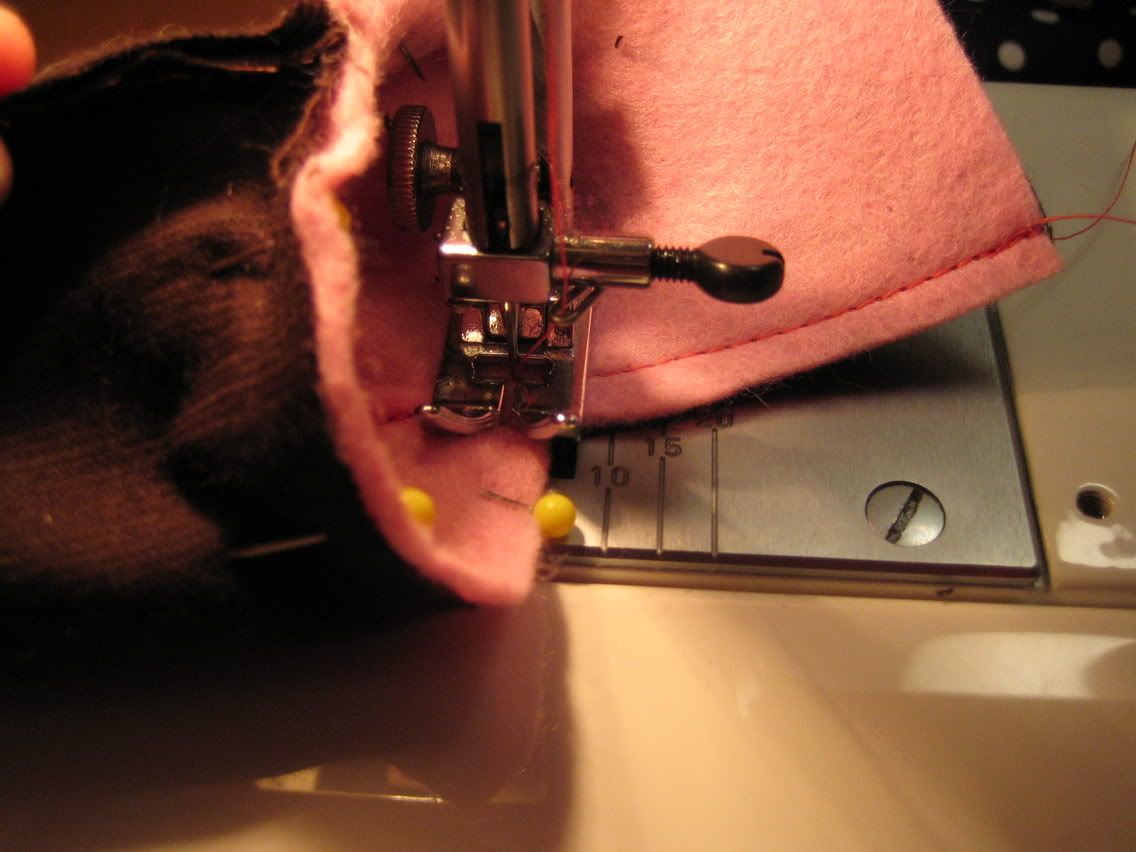 6. Flip the cozy right-side out using the opening at the top of the flap and put the lining inside the fabric: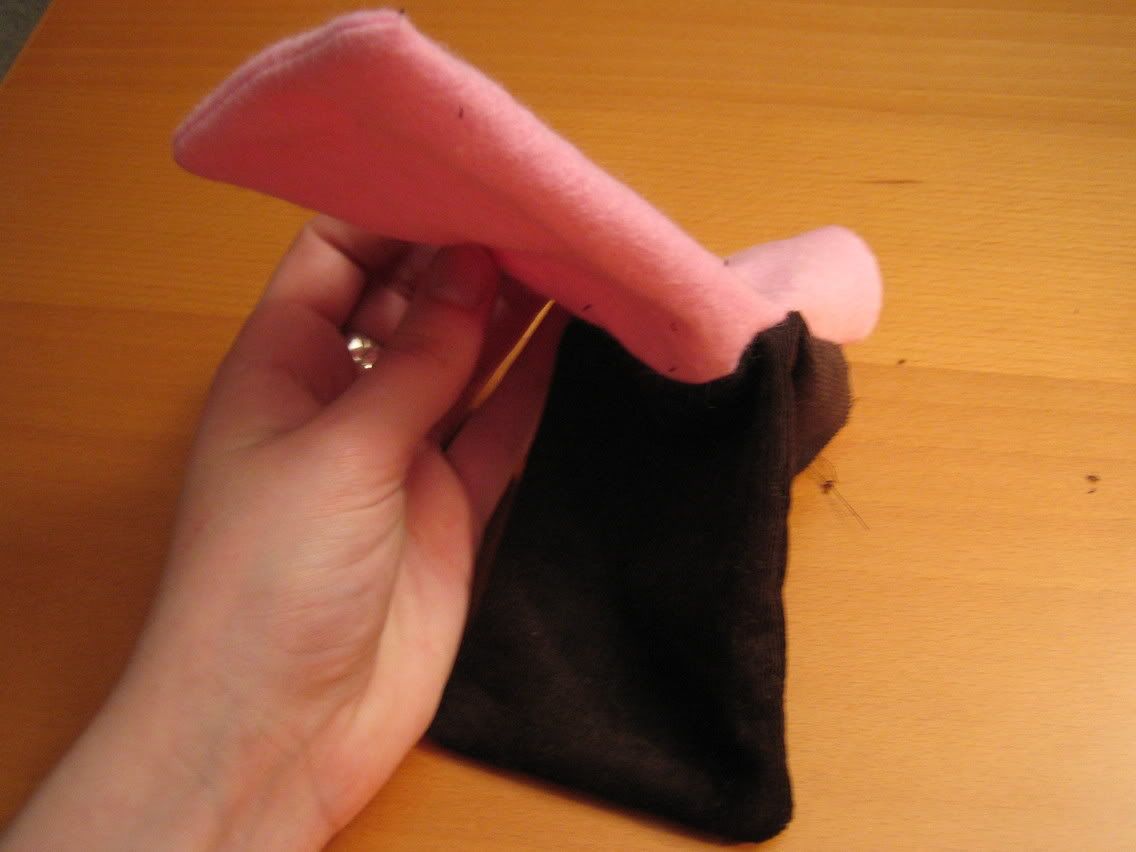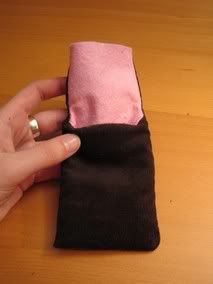 7. Press the cozy using an iron on a low setting so it is nice and flat: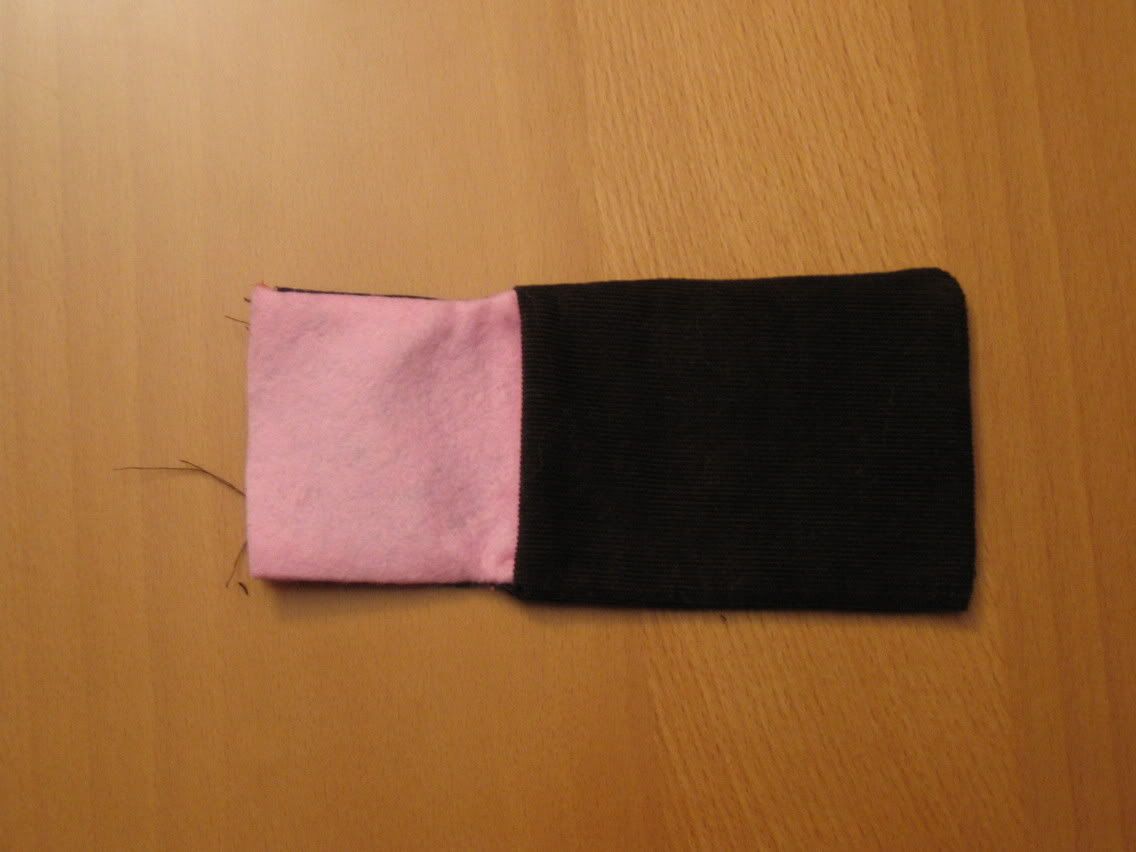 8. Fold under the top of the flap and add a piece of ribbon for the button closure and sew: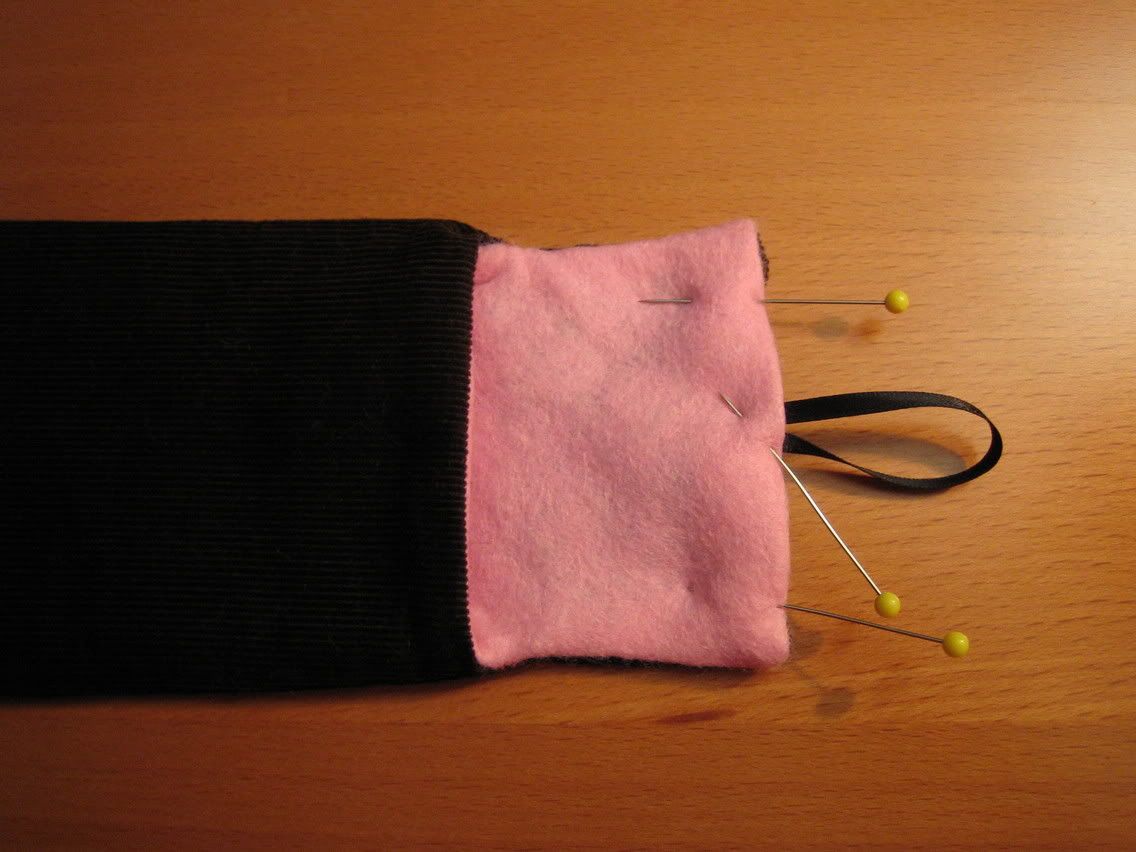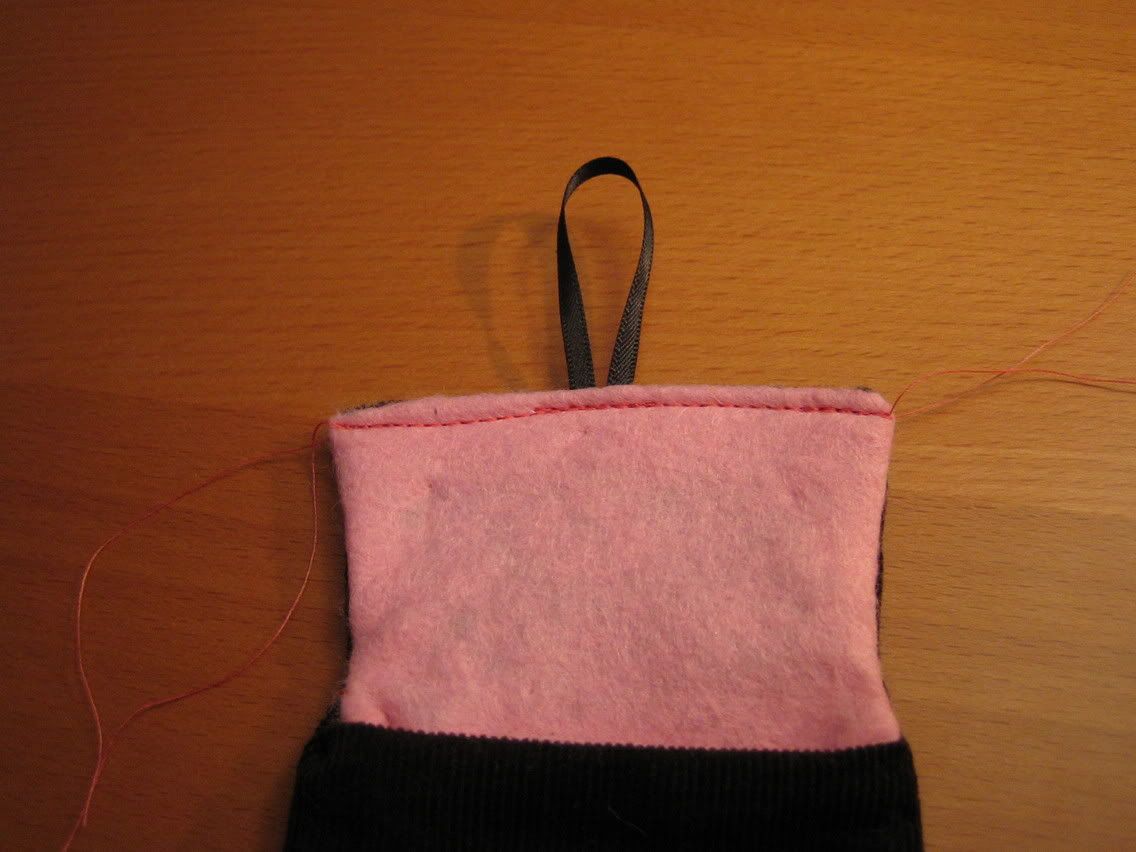 9. Place camera in cozy and determine where the button hole needs to be for the wrist strap to go through. Make button hole.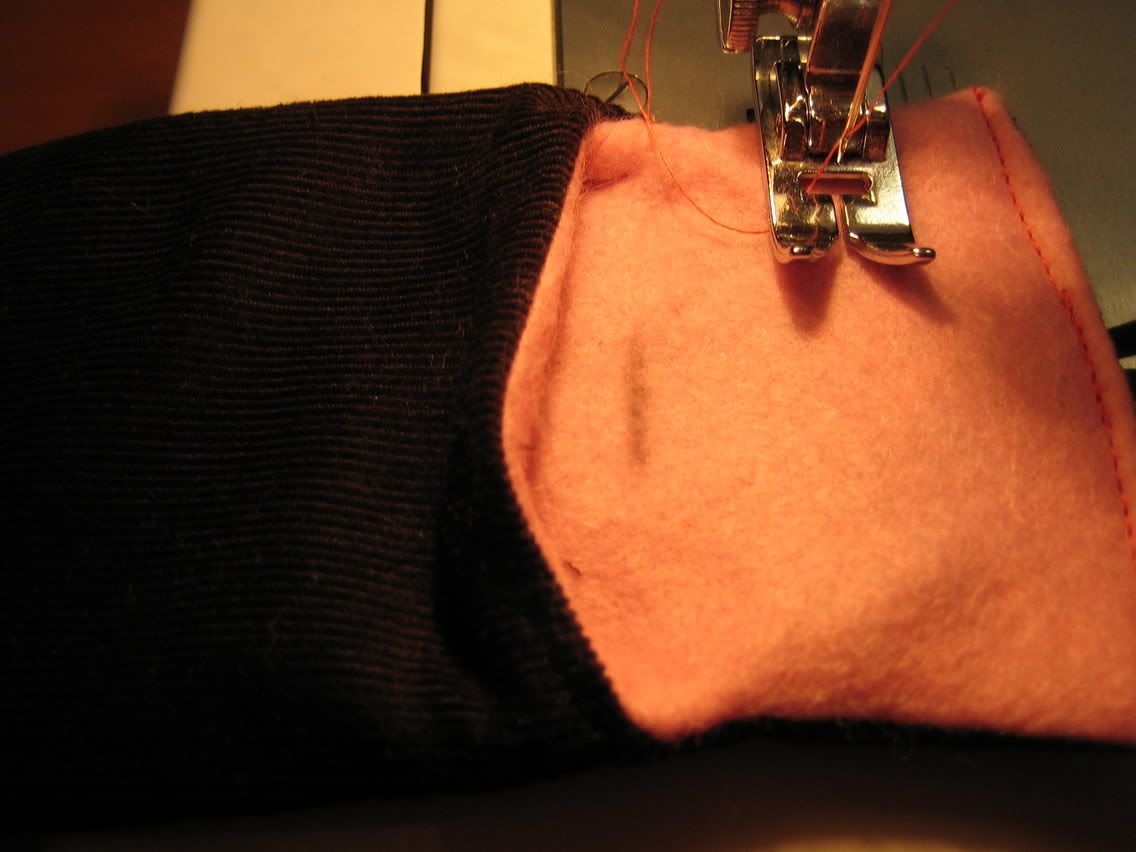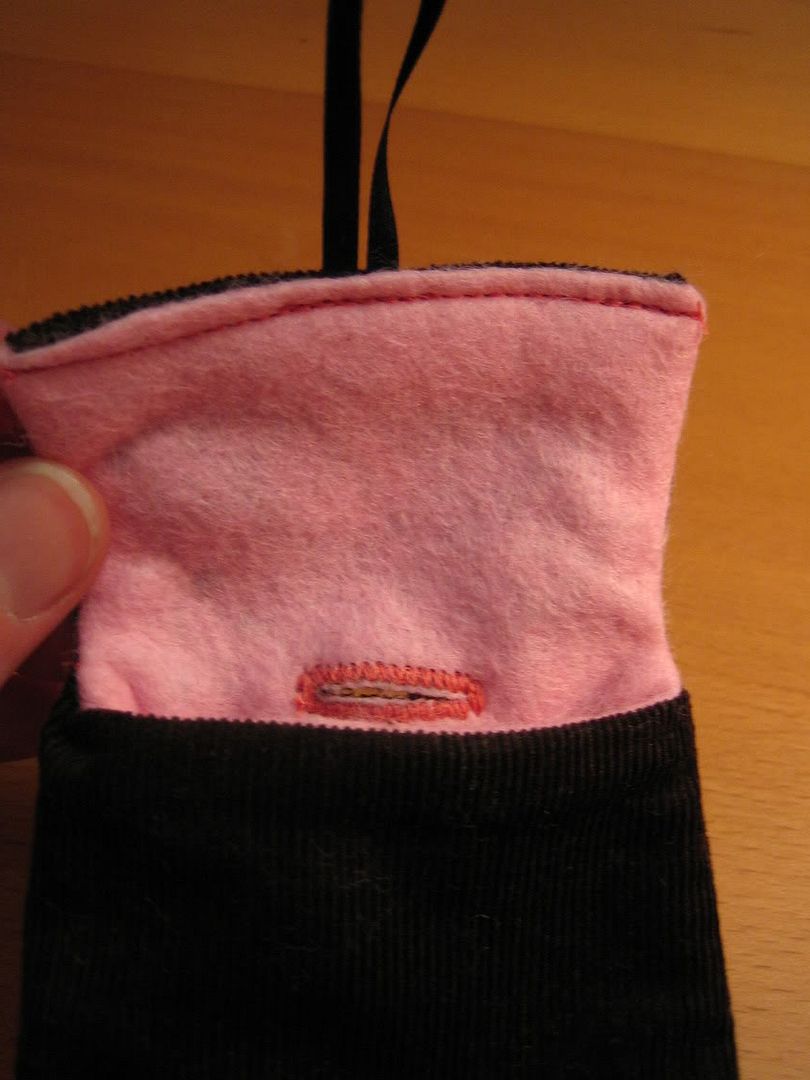 10. Place camera in cozy again and determine where the button needs to be placed on the outside. Mark spot and hand sew on button.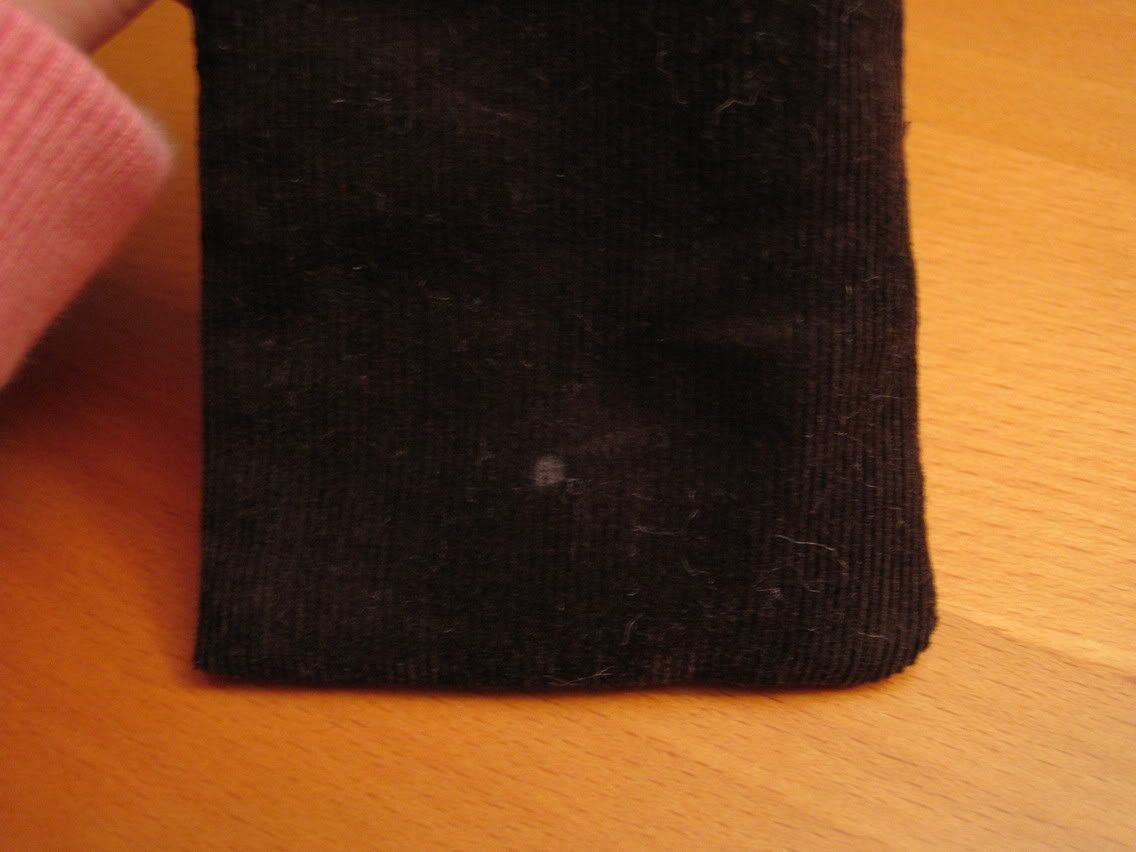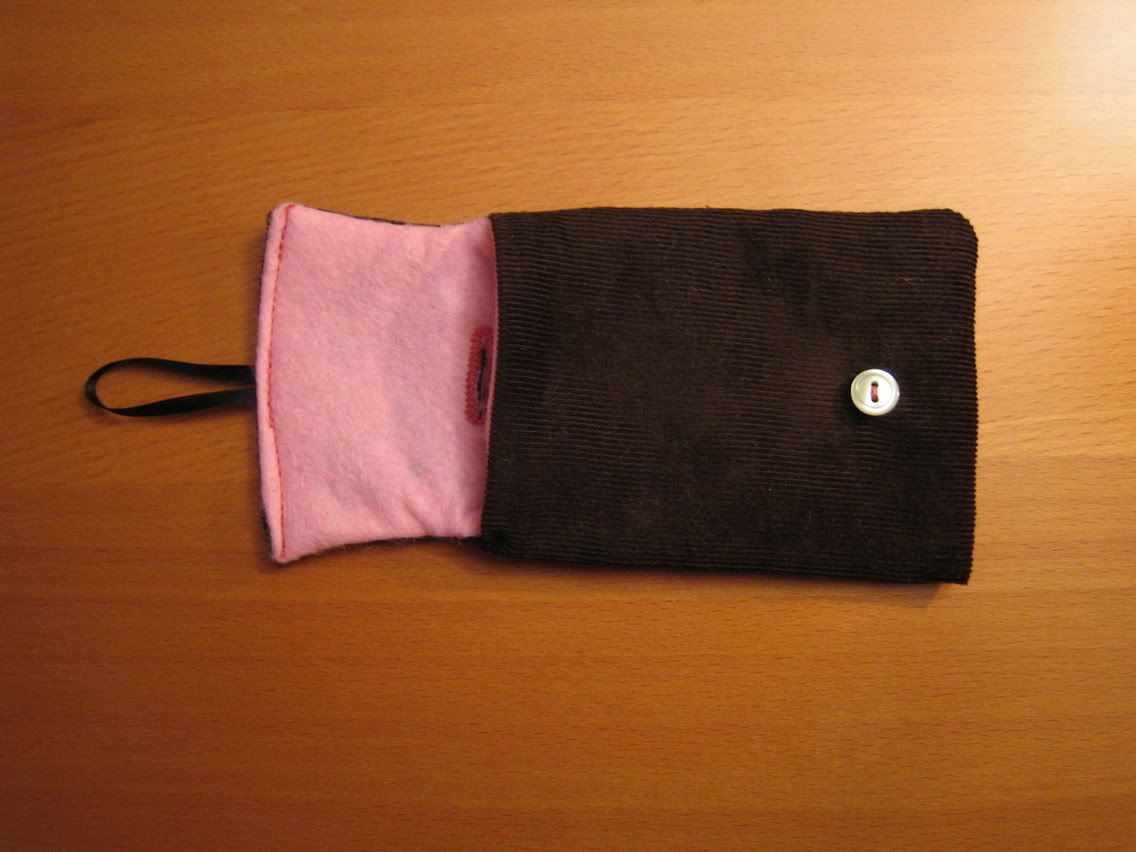 Now you have your very own camera cozy! Yeah!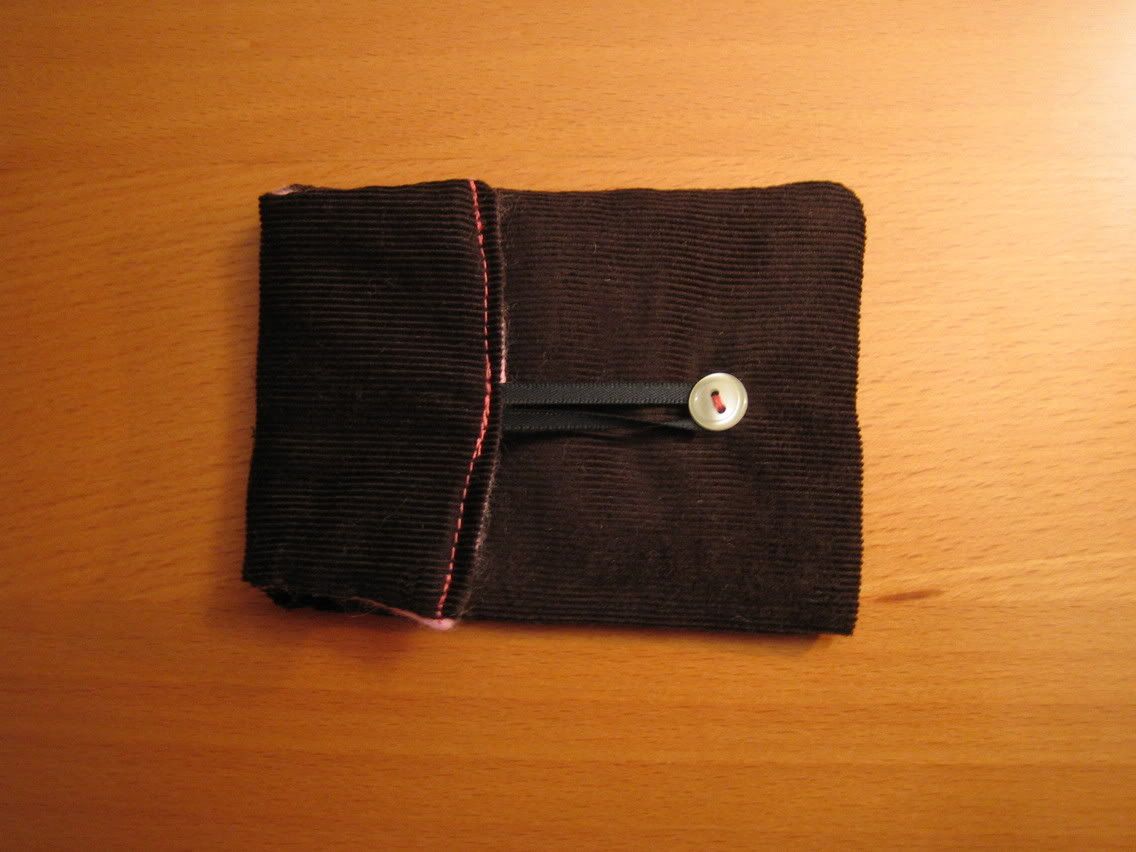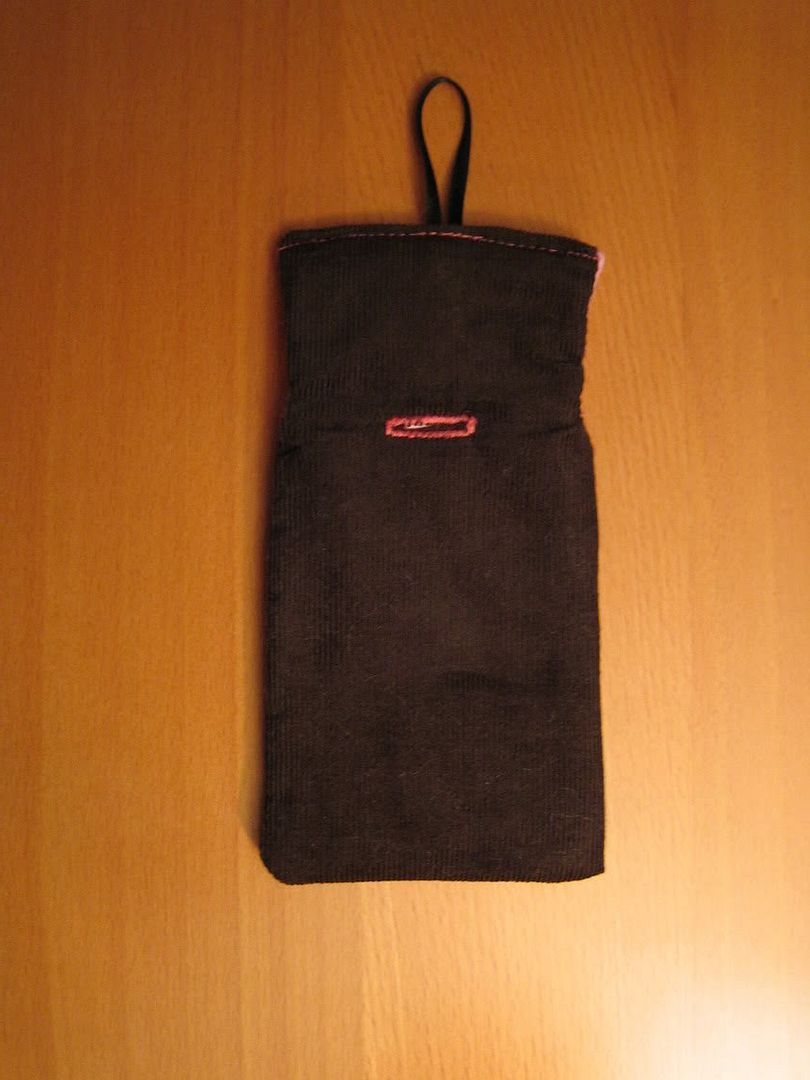 Since this is my first tutorial, I thought I'd explain
everything
so it is easy to follow. Please don't think I'm being patronizing
. Hope you all enjoy!