I had these capris that tapered in at the calf and were not very flattering. I hate to get rid of clothes (I love to reconstruct) and finally decided to change them into something I might wear again. So I came up with this skirt. It is kinda hard to tell what I did (sorry for the bad pictures...these were the best I could take myself) but I'll try to explain:
1) cut off the legs to make a very mini skirt
2) used the leg fabric to make triangle-shaped bits
3) hemed the sides of the triangle shapes, leaving a nice edges
4) pinned onto mini skirt and checked how all the pieces would lay (and repinned a couple of times until I was happy with the way it looked)
5) sewed into place!
This is the front: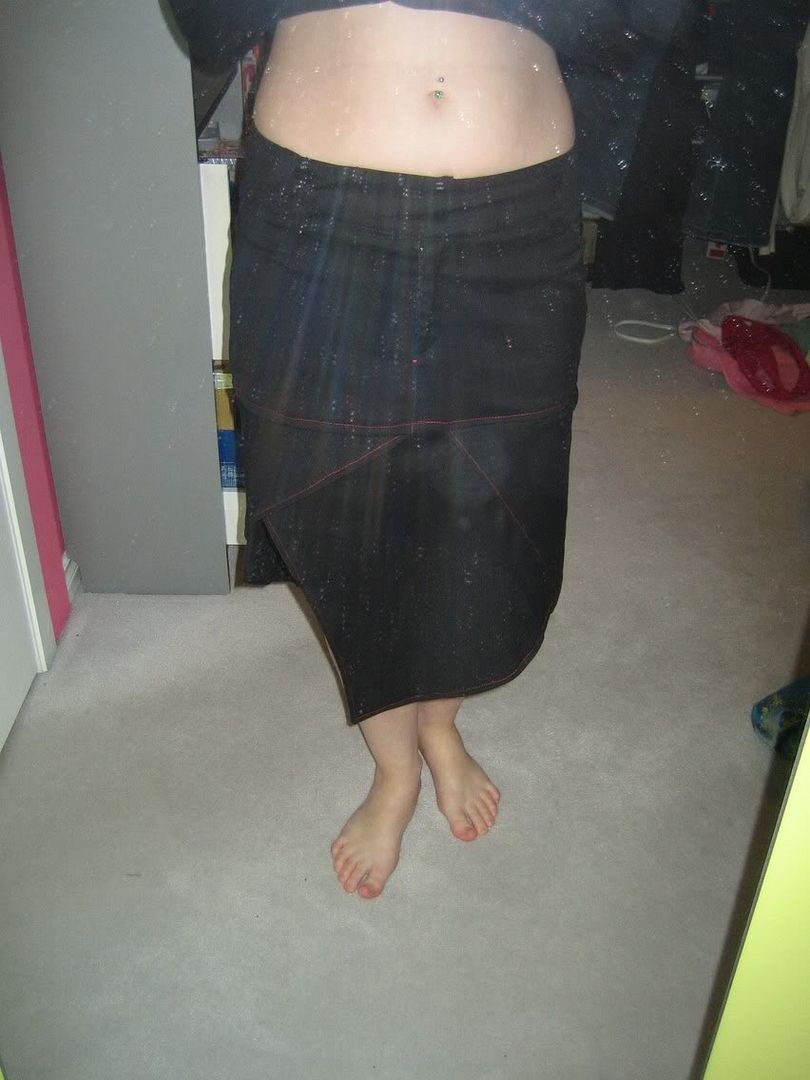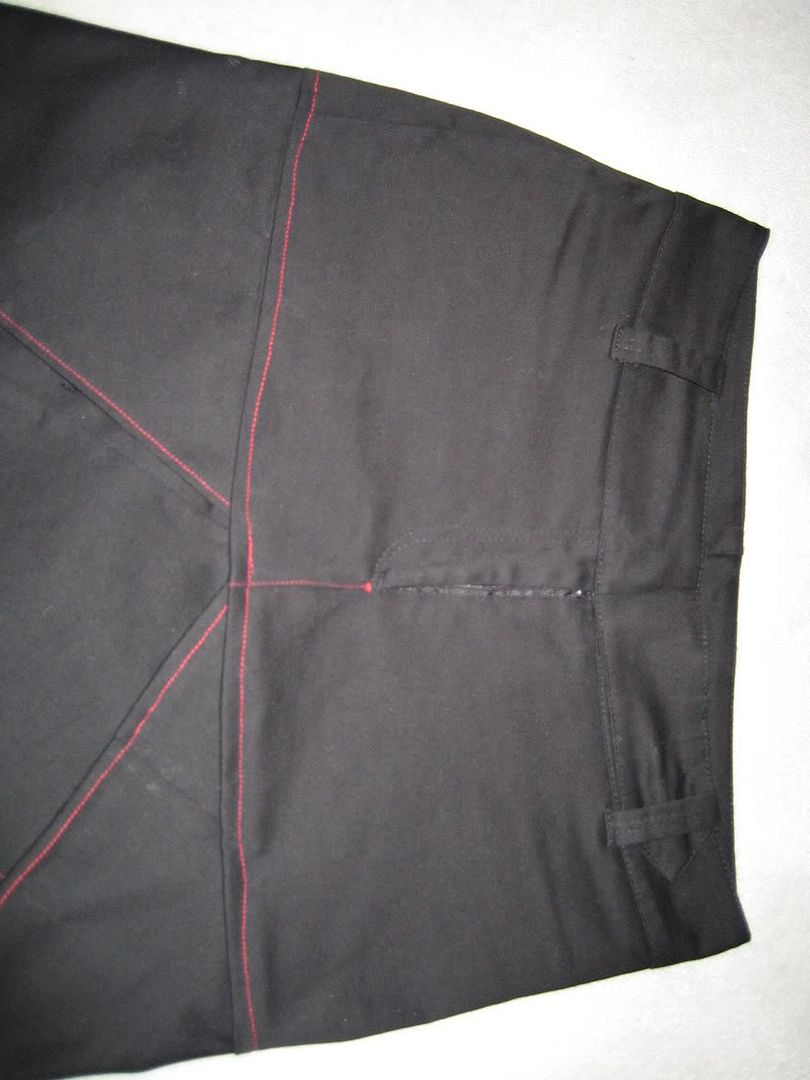 This is the back: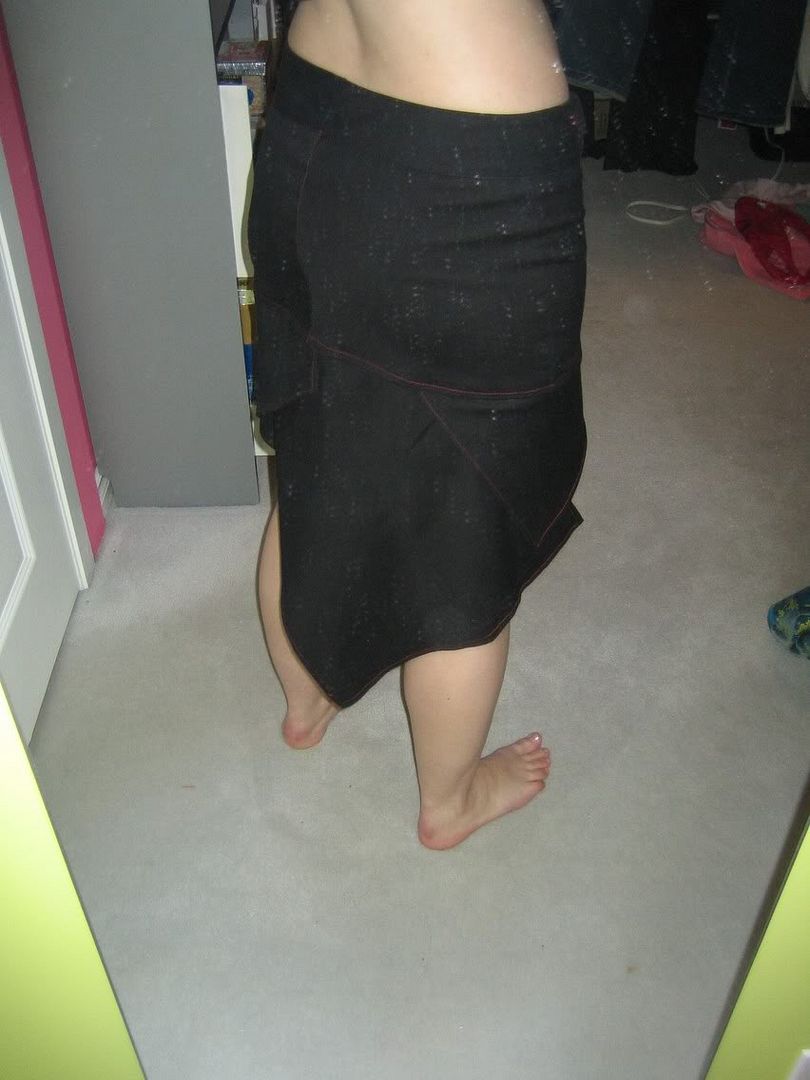 I had to use red thread because I'm all out of black...but it adds a nice goth touch to the skirt. Also, I apologize for the dusty mirror!