here are my two newest creations!
My friends decided to have a prom party this weekend (they're all in college, and i'm a college graduate, but you can never be too old for prom, right?), and so i needed to whip up a fun dress. I had this blue fabric for years, i bought it when i was first in college because i thought it was really pretty, but then it turned out to be SO impossible to work with. so i threw it to the bottom of my stash, and every few months i'd pull it out, admire the colors, get annoyed with how it unraveled, and throw it back again. So, to solve the unraveling problem, i cut out the pattern pieces for the bodice in fusible interfacing, then i just fused it right onto the fabric and cut around it. it totally worked. i couldn't do the same for the skirt, but i left the bottom edge raw because i actually like the way it looks as it unravels. If this were a dress that i would wear often, that would be a problem, but i may never again wear it. I sewed the tutu bits in by hand so the skirt would be really big and poofy. it was so fun to wear!
for the bodice i used New Look 6557. i just cut the pieces for it, but i didn't actually follow the pattern. the skirt i just made up myself. and my dress form doesn't fill it out very well (she's not very chesty).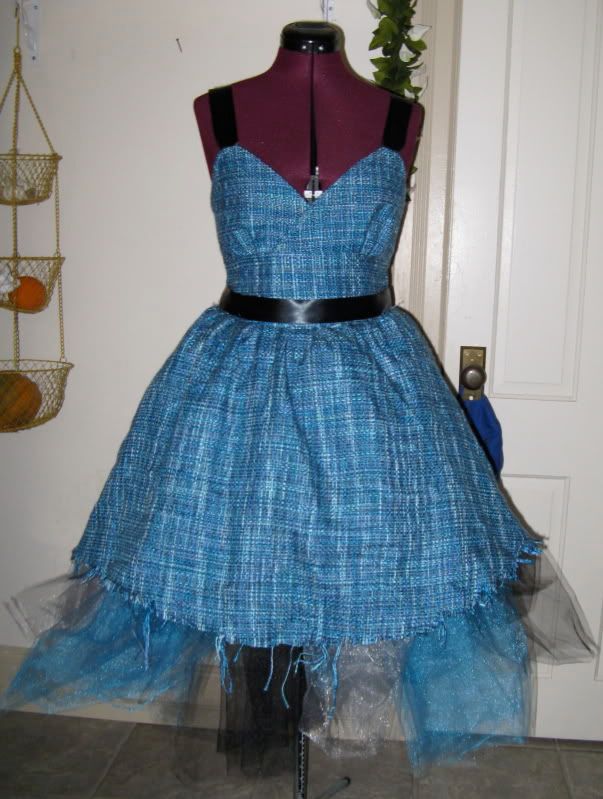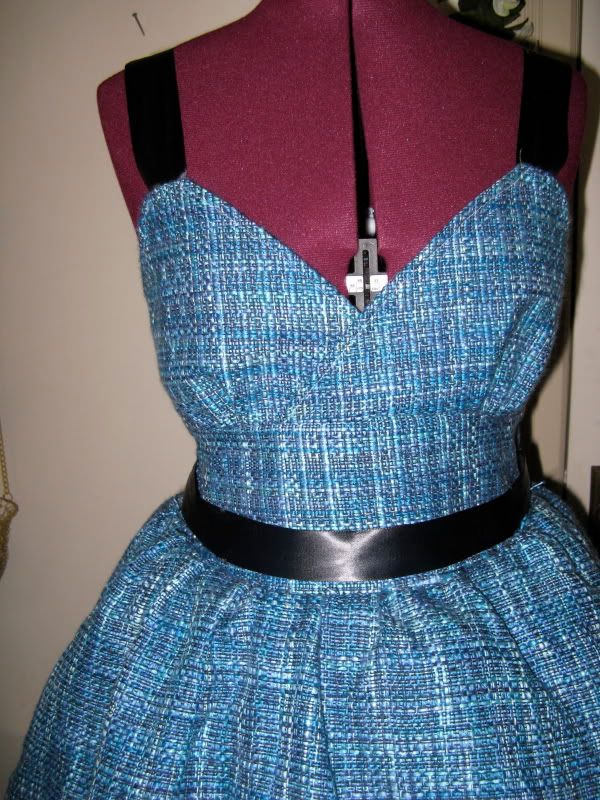 this dress i made from McCall's M5804. I love it, i can't stop wearing it. and it was really easy to make. that's about all i have to say about it.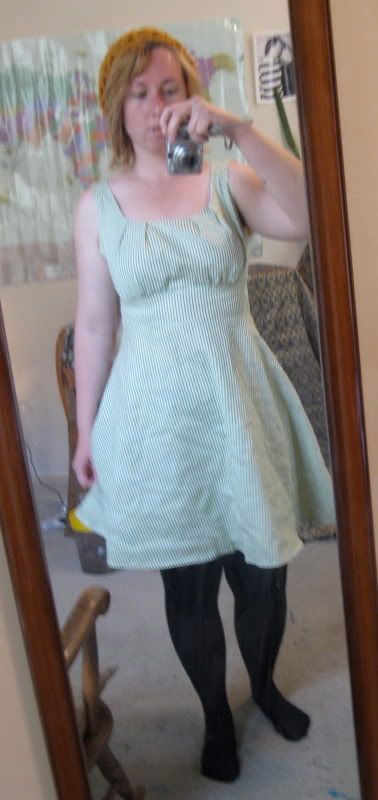 thanks for looking!