So I went to American Apparel to look for shiny silvery things for my halloween costume (don't worry, i am sewing most of it myself, but that is another post for another day), and saw some leggings with zippers running up the legs. Of course their leggings cost $52 (US), which is a whole heap of crap. I ended up not buying anything at the store cuz I can make all of it myself.
And for some reason I really wanted some zippery leggings. I know that they are weird, but the little punk i have hiding deep within me was like "Metal! Zippery goodness! Badass! I must have them!" So I bought some thrift store Leggings and some zippers, and in about half an hour i had them! yay!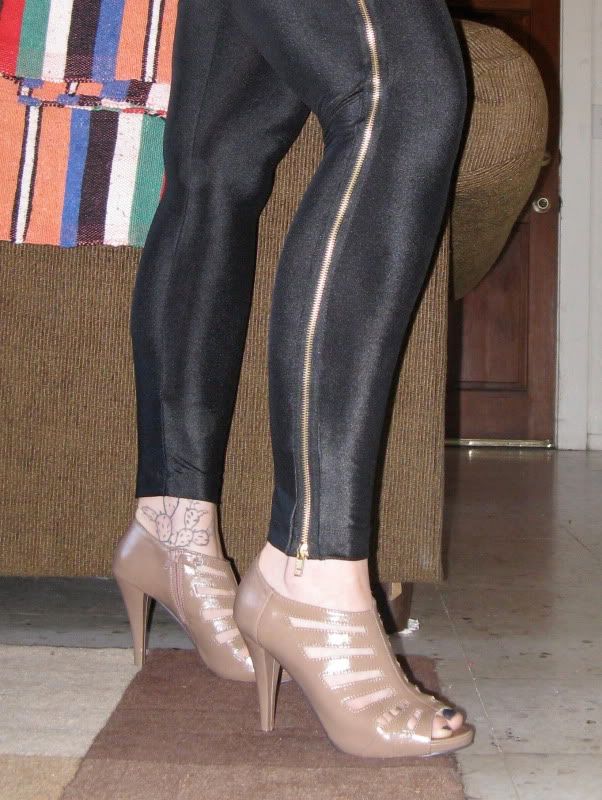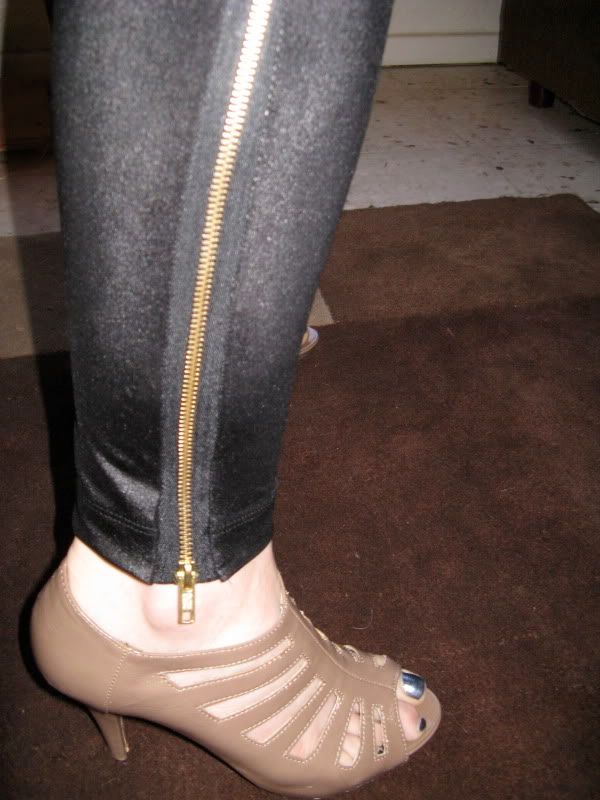 and of course they can be unzipped, for fun.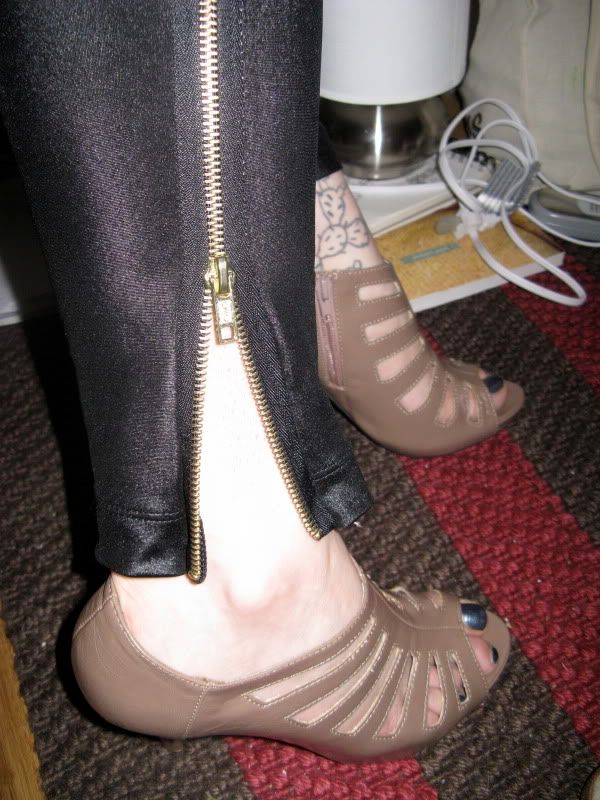 and here is the original inspiration:
The zippers on mine don't go all the way to the waist, but that's fine as i don't intend to wear them as pants. The will be worn under sexy or edgy dresses and skirts.
Thanks for looking! Comments are appreciated!