My plan was to paint tiles on my kitchen backsplash area. It came out looking like wallpaper, but I still liked how it turned out.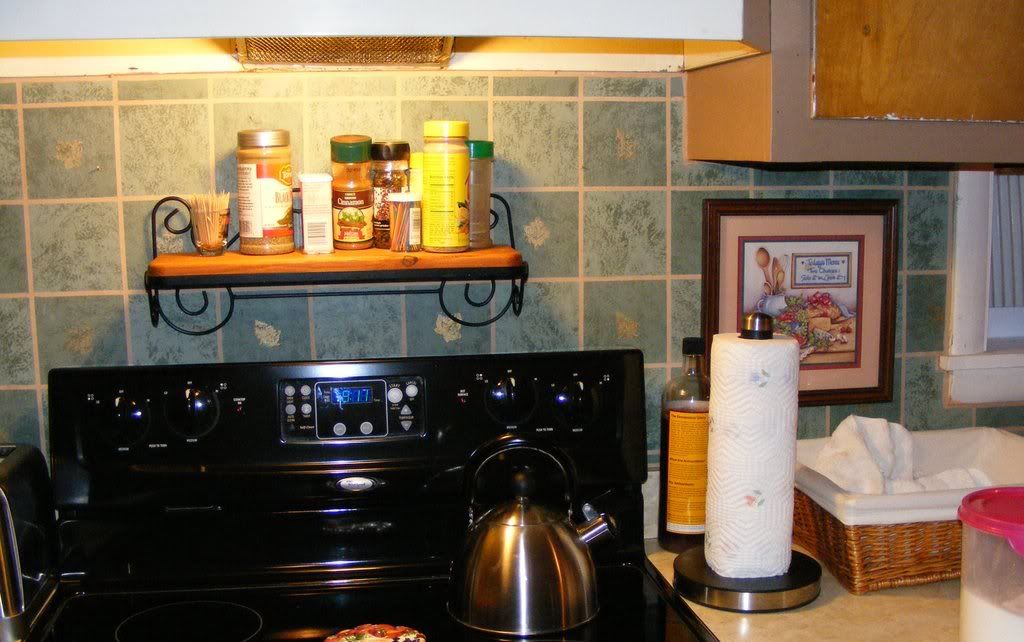 I painted the entire wall the grout color first. I used a level and straight edge to draw out a tile size grid. Then used this really skinny masking tape I got in the faux finish section of the hardware store. (I ran out halfway through and just cut down a regular roll of masking tape, worked fine) I used 2 colors of green for the tiles, then used foam leaf shaped stamps with gold paint on some of the tiles. Last step was to sea sponge a darker green over it all. Remove tape when dry.
I had originally wanted to use a polyurethane or something to make the tiles look shiny. I had trouble finding anything that wasn't a spray. I didn't want to clean up overspray so I left them flat.
Now, I really need to tackle those cabinets