Ive been tryin to get my mom to start becoming more 'green'. So for Christmas we made a few ornaments. We tried to use anything we had laying around. Here's what I came up with:
These first 4 are from old blown light bulbs. (we recently converted to energy efficient ones!)
For the snowman, we used white acrylic paint with glitter for the base. Then just a few different colors for the face. One has a toboggan and scarf made of yarn and one has a scarf of felt and fabric paint. The other two have painted hats. I used beads for their ear muffs and to attach there stings for hanging. Their arms are lil twigs from different shrubs.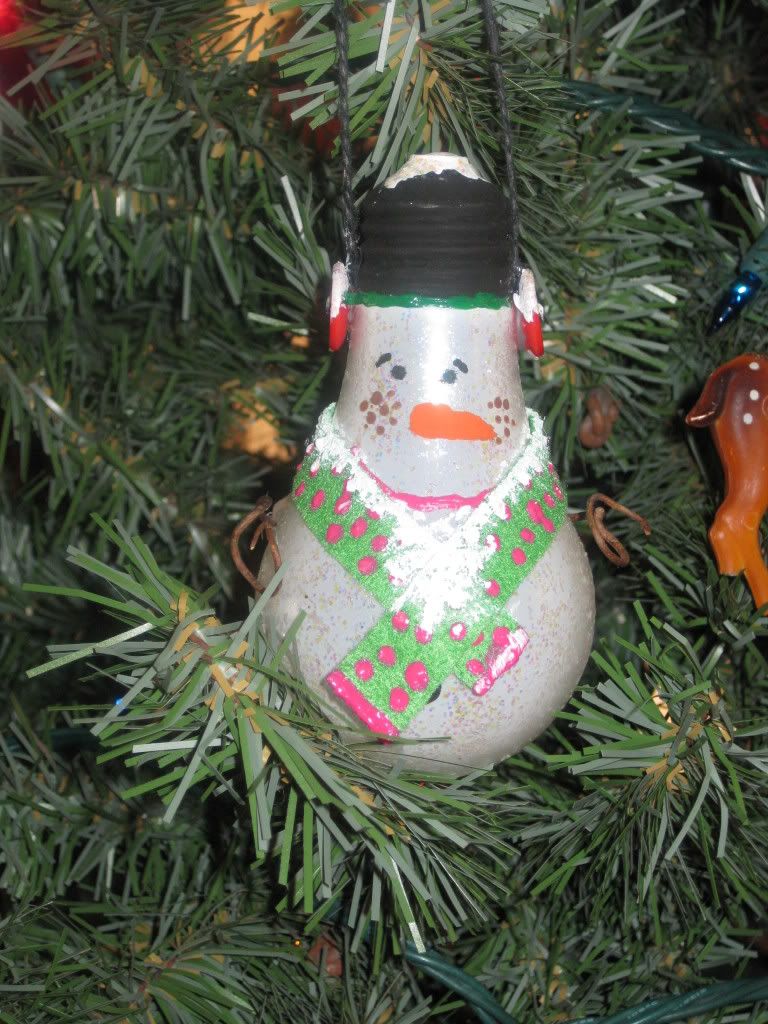 The reindeer is some lil bulb that was in a lamp. He has lil twigs for antlers.
This lil frosty is made from the round things in a push-up ice cream. I used the same white/glitter paint, a lil button nose, and felt hat.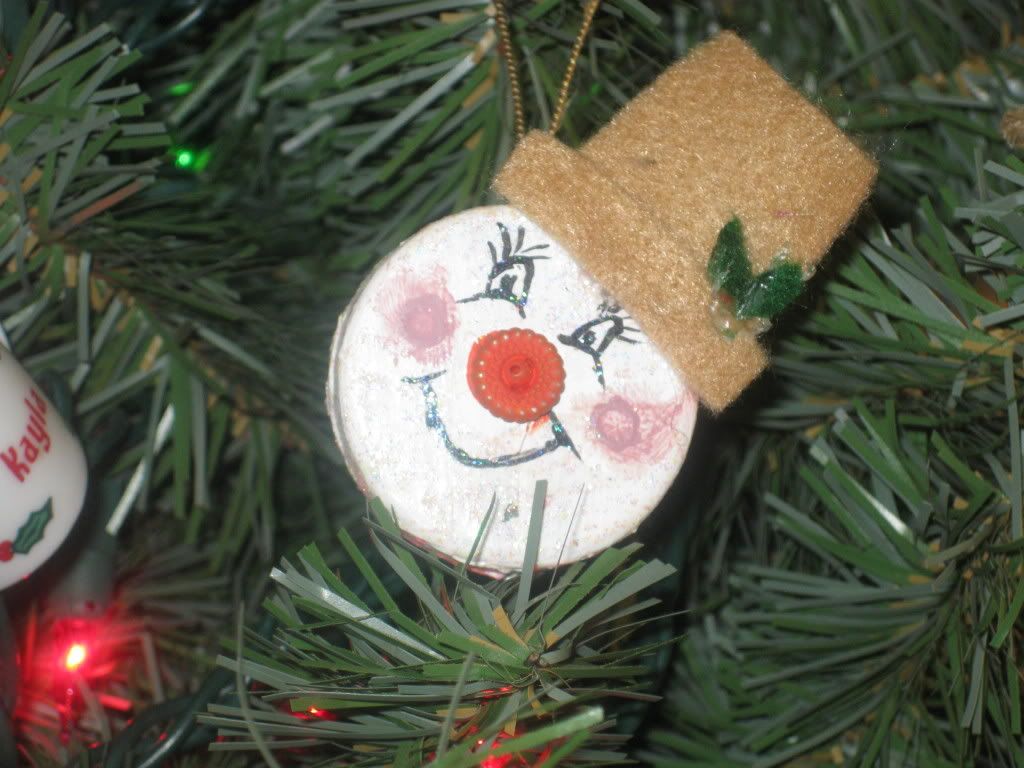 This one if one of my faves! We found some small pine cones in the yard and some small wooden balls and this is what came outta our heads. His head is hot-glued one. We used a special 'snow' paint that is fluffy and has a cool texture. Add a lil plaid fabric for a hat and scarf. His nose was a tip of a tooth pic. I cut it off and painted it orange, but it fell off and I've not had time to fix him yet, but soon.