My hubby Chris' birthday is just a few days before Halloween, so we always have a combo party. But this past year, I actually did way more than put out a pumpkin and spiderwebs and doritos. Here's the results- we had a blast!
First of all, he wanted... ahem... a booby cake. Which, for some reason, my mother has the molds for. So she made it. It's strawberry cake with cream cheese frosting, with pink frosting for the areola and a candied cherry for the nips. I had to make it fit in with halloween, so there are ants crawling up the boobs. It was dubbed the "dead hooker" cake: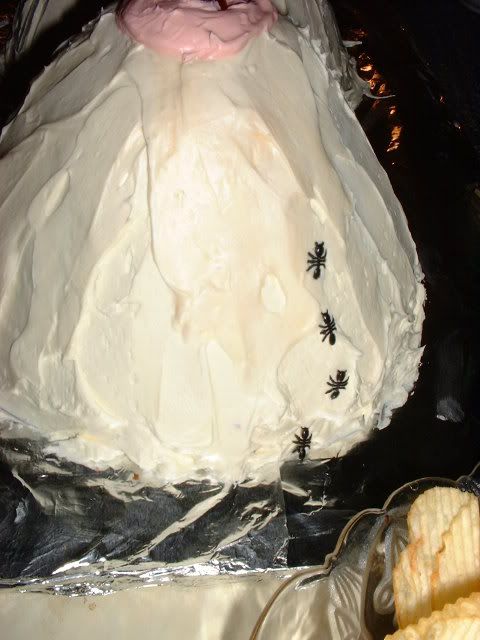 This is thre mantlepiece. There are deep burgundy candles, a doll I'll show you next, a fake scary painting, and the scarf is a shawl I got for a buck:
This is the doll from the mantle. Found her at Goodwill for 3 bucks. She was wearing a pink stained Victorian gown. I dyed it black with rit dye, and put a tiny cameo at her throat. She also has a tiny rosary but you can't see it here. I made the veiled bonnet. I think next year when I put her out, I'll remove her eyes for extra creepiness: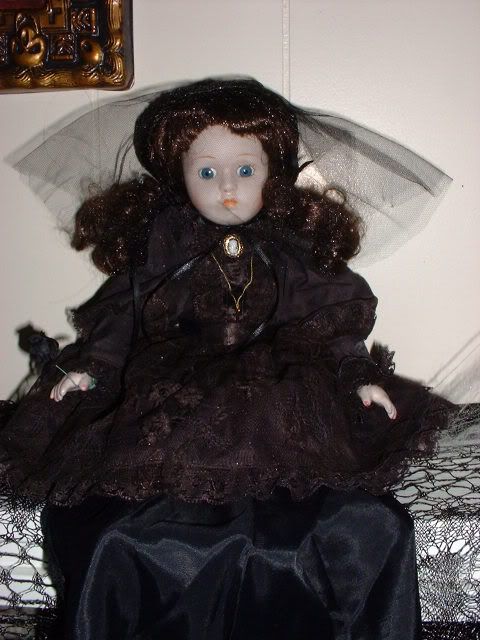 This is the painting above the mantle. It's "Blue Boy" but with a skeletal face and bats- has a plastic frame of skulls. Got it for 5 bucks: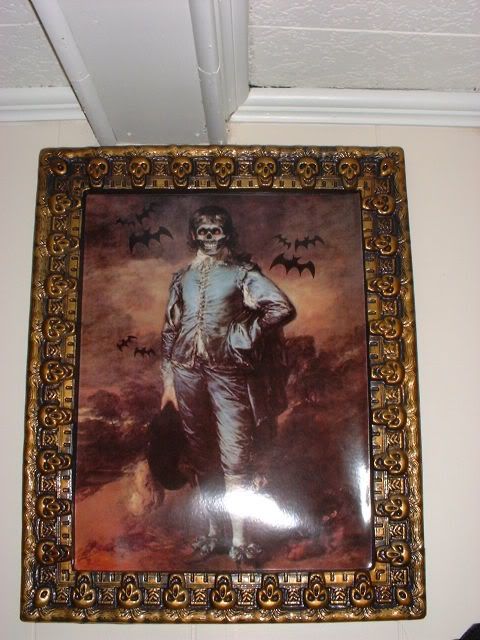 I had these all over the place with truffles and candy corn. Plastic marguerita glasses with black tulle, purple ribbon, and plastic bat ring coated in glue then glittered: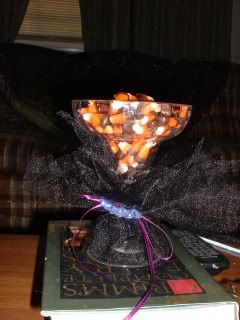 Next is the main table. Amongst the food are copies of famous Victorian ghost and spiritist photos. i had them scattered all over the house, along with black and whites of Bella Lugosi and other old horror actors. In the center, a glass vase with red velvet roses that i spritzed with black spray paint. You can see the boob cake at the back of the table: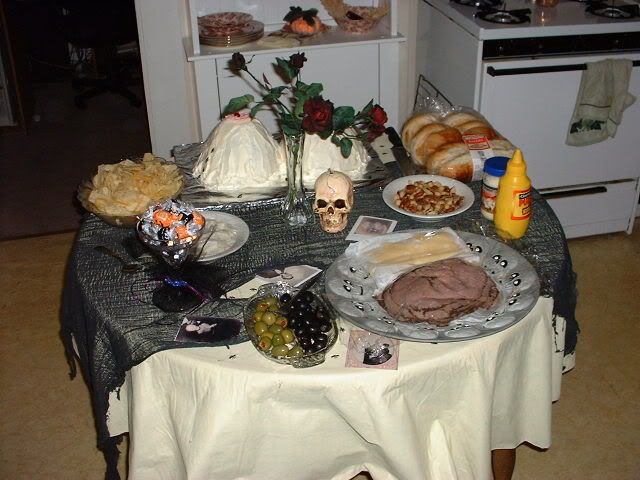 Finally, here is the outside table. The sign was made using stencils and flourescent paint. There was a flourescent lightbulb above, but I'm a dipstick and forgot to take pics with it on at dark: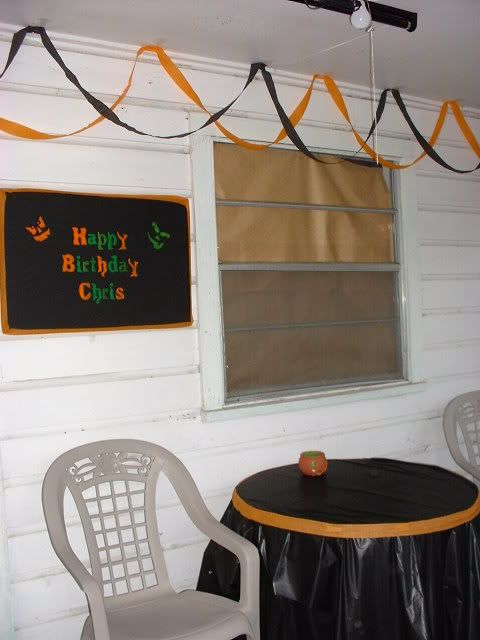 There were other decorations, but these were the biggies. Hope yall like it! hope i don't get my arse kicked for uploading so many pics!